A new research report is calling for simplified traffic junctions, more pedestrian safety infrastructure and in-car detection technology to improve the safety of older drivers and pedestrians on Australian and New Zealand roads.
It is also recommending programs to increase the ownership of newer, safer cars among older adults plus education and support to help seniors choose the most suitable driving situations and when to cease driving altogether.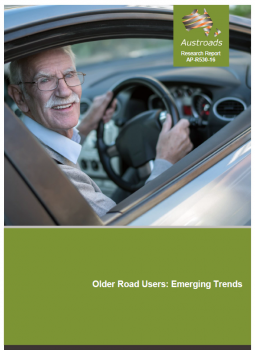 However, key among the 22 recommendations in Older Road Users: Emerging Trends is recognition that "the safety and mobility needs of older adults will be optimised if they remain licensed to drive for as long as they are able and feel confident to do so."
The report was produced by the Centre for Automotive Safety Research at the University of Adelaide for Austroads, the peak organisation of Australian and New Zealand road transport and traffic agencies, in response to predicted increases in the number of older road users in the coming decades.
While older drivers have fewer crashes than drivers in younger age groups, they are more likely to be seriously or fatally injured in a crash than younger drivers and they are overrepresented in certain types of crashes, according to the report.
"The chief risk for older adults in the transport system is not crash occurrence, but high injury severity in the event of a crash, due to greater fragility and frailty. There is much to gain for older adults if vulnerability to injury can be addressed," it said.
Complex junctions were identified in a high proportion of 10 years of Australian and NZ crash data, and interviews with crash-involved older drivers revealed difficulties detecting key aspects of the road or traffic environment, such as other road users, vehicles, traffic signs or signals when negotiating junctions, the report said.
Reducing speed limits at intersections and their complexity through eliminating right turns requiring gap acceptance decisions and roads intersecting at acute angles and installing roundabouts could help, the researchers said.
They said older drivers did not have a higher crash rate at intersections than younger drivers but improving safety at intersections generally was one of the most effective ways to reduce older driver crashes.
Senior pedestrians at highest risk
Pedestrians aged 75 and over, however, are the road user group with the highest risk of injury in a crash, according to the report, which recommended the continued installation and retrofitting of protective infrastructure and low speed limits in areas with a high pedestrian traffic.
"A further means of protecting older pedestrians … is the increasing presence in the vehicle fleet of pedestrian detection technology that provides warnings to the driver or intervenes to prevent collisions with pedestrians," it said.
Vehicle technology could both assist older drivers to avoid crashes as well as protect older pedestrians through in-vehicle alerts being given to the drivers of other vehicles, the report said. And while all measures identified in the report are directed at older road users, many serve to improve safety of all road users, it highlighted.
Universal design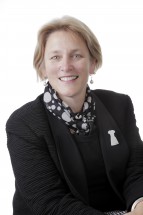 Consumer peak COTA SA chief executive Jane Mussared welcomed the reports no-blame approach and universal design like recommendations that focused on older road users but benefitted all.
"If you look at the principles of what might contribute to safe road use for all users and invest in those things then among the beneficiaries of that will be older road users," Ms Mussared told Australian Ageing Agenda.
She named the broad education programs to help people consider and evaluate their own competence to drive and options for infrastructure that slowed traffic down and made intersections less complicated for all drivers as the top two priorities.
"The third thing is teaching people about around assistive technology that helps them be a safe driver," she said. "All of our cars have a certain amount of technology; the opportunity is to keep showing people the new and emerging technology because mobility is so important."
Want to have your say on this story? Comment below. Send us your news and tip-offs to editorial@australianageingagenda.com.au 
Subscribe to Australian Ageing Agenda magazine