By Yasmin Noone
Last week, Aged and Community Services Australia (ACSA) announced news that the sector had waited almost a decade to hear – by the end of 2011, aged care providers could be led by one single, national peak body.
In an effort to gauge the sector's reaction to the proposed merger between ACSA and Aged Care Association Australia (ACAA), AAA went straight to the source.
We asked providers and stakeholders what they thought and how they felt about the news.
Here is what they said: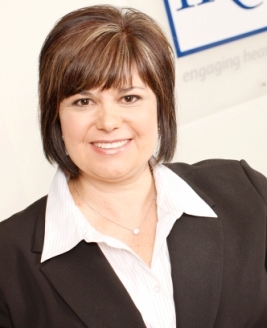 IRT CEO: Nieves Murray
"We welcome the ACSA/ACAA merger and believe it is an appropriate evolution for the sector. We see many benefits in a unified voice.
"Our only concern is that the issues surrounding non-profits and our mission purposes will suffer; however we are confident that mechanisms will be developed to address this.
"IRT will be voting in favour of the merger."
Council on The Ageing (COTA) Australia CEO: Ian Yates
"COTA is not a player in this but is a major stakeholder, since ACSA and ACAA are major players in the aged care reform process.
"We will watch developments with keen interest, having had our own negative experience of merging national bodies without a simultaneous move to create a unified national body. This is a particularly unusual model as it will leave the merged national body with up to 10 state bodies – almost a dual federation.
"A unified provider organisation would be a step up for political maturity and effectiveness and presumably create organisational efficiencies; but only if there is broad commitment to do this. The risk is that the sector may fragment further in one of several ways.
"That remains to be seen. If the non-profit sector fragments then reform momentum may falter. We would also be concerned that so much energy goes into the merger process that it distracts energy and focus from reform.
"Once you start its difficult to control the momentum. If we don't get aged care reform in 2012 we have lost another five years at least. Since there is not broad agreement on the future organisational model could a merger attempt have waited?"
Villa Maria CEO, ACSA board director and president of Aged and Community Care Victoria (ACCV): Valerie J Lyons
"As president of ACCV and a board director of ACSA, this exciting merger is consistent with what I have been advocating for for many years.
"I'm delighted that the board has taken a considered, unanimous, and profoundly right decision to advance this initiative.
"Most importantly it is the seniors of Australia who will ultimately benefit; with the end outcome of a united front seeing us able to more effectively lobby governments and utilise scarce resources which all of our providers pay in terms of contributions through to both ACSA and ACCA. While we still have a distance to go to make it happen, I am confident that this move towards a new national entity is the beginning of an exciting new era."
Jewish Care CEO: Bill Appleby
"After more than a decade of discussion and debate, I am delighted to see our peak bodies, ACSA and ACAA, demonstrate the necessary courageous leadership to work towards a single national peak body.
"Given the critical need for substantive change in a sector under great pressure; courage and leadership are the necessary ingredients from all stakeholders involved in our industry, if we are to become the vibrant and viable industry we want for tomorrow.
"There is no doubt in my mind that it will be the aged care providers at the forefront of any industry reform. It is then timely that our industry demonstrates that we have the maturity to work on the commonalities rather than the differences.
"I congratulate the many hard working people involved in this positive move forward and thank them for their vision and commitment in moving towards a strong and united voice.
"In a tight economic environment, members want value for money; members want a united, intelligent voice underpinned by rigorous research that will positively influence the political will of our governments and more importantly, societal attitudes towards an older Australia.
"Indeed this is a small yet most significant step in the right direction. Whilst there is plenty more water to go under the bridge, I believe a single national peak body will strengthen the value proposition for all members.
"While there will always be divergent opinions, I think there is a real appetite for change and given the significant research, analysis and consultation already undertaken across the sector – it is now time to vote yes!"
Catholic Health Australia (CHA) CEO: Martin Laverty
"Two years ago, ACAA, ACSA and the faith-based providers of aged care joined forces to seek reform of the sector. They together set up the Campaign for Care of Older Australians (CCOA). The campaign produced the Grand Plan. When the PC's Caring for Older Australians report is released in a few weeks, expect to read 'Grand Plan' recommendations appear throughout the commission's report.
"CCOA proved what unity can deliver when aged care providers speak in one voice. The campaign was also necessary because in years past, less than perfect efforts to manage diverse views of aged care providers has presented governments with the opportunity to avoid reform.
"The decision to merge ACAA and ACSA is solely a question for their members, and the views of people like me are secondary and probably unhelpful. That said, the possible merger is both welcome and long overdue if a new structure can build on the success of the unified voice of the CCOA.
"To succeed, a new national body will need to be structured to embrace the very diverse views of its members. It will need to build a research and evidence based advocacy capacity that the aged care community has been getting better at in the last few years. It will also need to seek and foster coalitions with others, with the needs of consumers to be placed front and centre. Consumer needs will drive aged care policy of the future, and a putting the consumer first should be a foundation of any merged body."
Bupa Care Services Australia's acting managing director: Glen Hurley
"This is a welcome development to move the industry forward. To be effective the industry needs a single voice especially during this period of reform.
"In 2010 a Bupa Care Services survey found 80 per cent of providers wanted one body to represent aged care facilities in Australia (145 facilities took part in survey including profit and not for profit).
"The industry would have a far more effective voice and greater capacity for analysis and lobbying if resources were directed toward one industry body.
"The current system is not effective in presenting an industry view. The Minister for Ageing, Mark Butler, has indicated he would prefer to deal with one peak aged care industry body.
"A single voice would enable us to advocate the development of services for older Australians in a constructive way to government to dispel the myths and promote the benefits of care services.
"The merge of the Aged Care Queensland Inc (ACQI) and ACCV shows that profit and not for profit can work together.
"Essentially both sectors share the same goal – to maintain high standards of high care in Australia; ensure a strong industry with capacity to meet future demand for aged care and provide a range of aged care offerings to meet the varied needs of older Australians."
Mr Hurley said Bupa will vote in favour of the merger .
ACCV CEO: Gerard Mansour
"Now is the time for the industry to exert maximum impact at the national level. A defining change will come in the form of 'speed' of response from our industry and in the effective coordination of our messages.
"The merger will most clearly assist our industry in engagement with government. In the short term there will be the outcomes from the PC final report, where the government will benefit from a united and coordinated industry response.
"A single national association will place us in good stead to more effectively and proactively communicate with all levels of parliament, consumers, unions and other key stakeholders.
"All members want a strong and decisive voice for our industry. The creation of a single national association will mean greater impact at a national level, not just from the perspective of government, but amongst the public as well.
"It is essential that the wider community gain a better understanding of aged care issues, and this can be supported through consistent messages coming from the industry."
Benetas CEO: Sandra Hills
"Benetas fully supports a single industry aged care association in Australia. We have stated this publicly in the past, so the announcement of a proposed merger between ACSA and ACAA is extremely good news to us.
"We firmly believe our sector must work together, and get better at it, to present an agreed strategy and united voice to the government. This is the only way our sector can ensure the future viability of aged care services in Australia, to enable us to continue to provide the services older people, their families and carers need and want. It is our belief that a merger is an incredibly important and vital step that we simply have to take as an industry.
"Benetas believes our sector can only benefit from the result of a merger. ACCV has proved successful as the single representative body in Victoria since its creation in 2006.
"ACCV has resulted in a wealth of opportunities in relation to training, reference groups and resources for providers in our state. This business model has truly strengthened the Victorian industry – we have evidence that it works. The success of a single voice in Victoria tells us that we must learn from this model and apply it at the national level, as our industry works our way through this incredibly critical time for aged care in Australia.
"Benetas will vote to support the merger at the end of the year. We value the support from our current national bodies, but we believe the time has come to have a united voice, and we don't think the existence of multiple peak bodies is the best way to achieve this. We will vote for the merger and we encourage our industry peers to do the same.
"Aged care is firmly on the federal government's agenda, with the Prime Minister declaring it to be a "second term priority". There is no backing away from a commitment like this. We believe the merger will strengthen our sector's voice as aged care issues are increasingly prominent on the public and political agenda. It's time that our sector works as one national body, offering ideas and solutions to government that will improve aged care outcomes for older people now and into the future."
Aged & Community Services Western Australia (ACSWA) CEO: Stephen Kobelke
"Since ACSA commenced this proposed redevelopment process 18 months ago, the ACSWA board has taken a strong position representing the interests of its membership.
"The ACSWA board is very conscious of the unique challenges faced by aged and community care providers in Western Australia, and will continue to fight for these differences to be recognised. The ACSWA Board will consider the ACSA recommendation and continue to involve our members in deliberations."