Workforce remains the top issue for providers, but things are improving on this and other key areas, aged care CEOs tell Australian Ageing Agenda.
On the sidelines of the recent Aged & Community Care Providers Association national conference, AAA spoke to three sector chief executive officers to discuss current issues for providers and how they were addressing them.
"The pain points are becoming less. I think that's the key message," HammondCare CEO Mike Baird told AAA. "There is hope that you can see that in the last three years was very difficult to see. And I think that we are starting to move forward."
Tom Symondson, CEO of provider peak body Aged & Community Care Providers Association, agrees.
"There's a big sense of a light at the end of the tunnel that I didn't see a year ago," Mr Symondson told AAA. This sentiment was shared by the aged care minister and quality and safety commissioner in their presentations, he noted.
"That's not to say that it's rocketing up, but it is in a positive direction."
Like many of its counterparts around the country, HammondCare's biggest challenge remains workforce issues. The broader global and domestic conditions including low unemployment have had a big impact, Mr Baird said.
"We're in a position where attrition is still relatively high to historical norms but it is coming down. Things like the wage increase has had an impact. And as the wage increase came through, we saw numbers really start to stabilise for the first couple of months."
The pay rise has been a motivator for people to stay and return to the sector after a particularly tough three years led to some taking early retirement or leaving to do something else, he said.
"No one lost the important significance of aged care. But I understand that there was a burnout factor and a challenge. So that the lack of workforce, lack of immigration and the low unemployment has led to the position we're in, but we're starting to see it [shift]."
Weighing in on care and nurse minutes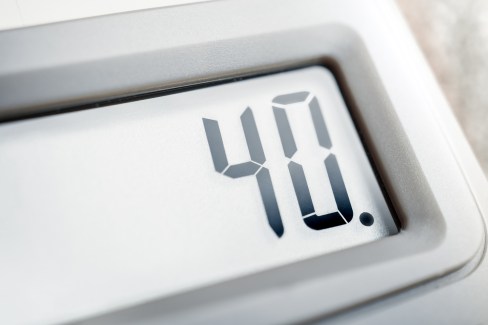 On meeting the new care minute requirements – a daily average of 200 care minutes per resident including a minimum 40 minutes from a registered nurse – HammondCare, which specialises in dementia and palliative services, is performing strongly overall, said Mr Baird.
"We're over 215 care minutes overall. It's the nurse minutes where we're low in some areas; not all the areas. We're recruiting and we're actually pleasantly surprised with how that is going. So we're certainly month after month making progress. But, that's just a limitation of the nurses available. Everyone is looking for nurses."
Mr Baird puts their success in meeting the care minutes down to the organisation's care model – which meant they already had the workforce in place.
"It was a purposeful approach taken for a long time in terms of the number of care workers," he said. "So that put us in a good position in terms of minutes overall. Talking to peers, it's been real and getting to the minutes and recruiting is a challenge. But, if the government looked at it overall, I think they'd be pleased in terms of the progress of the sector."
Victorian provider Benetas is among those who have been challenged by the new care minute requirements. CEO Sandra Hills said meeting the minutes was all about filling shifts, and that Benetas has had to change its approach.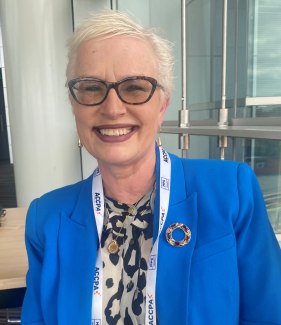 "And we're still working on that," Ms Hills told AAA. "We've got a very good system now of collecting the data and making data available to staff who should be able to use the real-time data."
But the master rosters still need some tweaks, looking clearly about when to – and when not to – use casual and agency staff. "We've heard today [at the conference] that that is something that has certainly been fed back to government about the issues of agency staff," she said.
"Just to get the minutes, we're using agency staff and they're lining their pockets with gold," Ms Hills told AAA.
The organisation is also addressing other pain points with residential services. "We've had a residential turnaround meeting happening or focus for quite some time… We know we can do better," she said. "We do really well in AN-ACC," Ms Hills added.
Impact on home care, non-care roles
There are also some struggles in home care – which again are workforce related.
"In home care, we leave money on the table because we can't find the carers in certain areas. And there are some areas where we've had to so we can't provide that type of service," Ms Hills tells AAA.
The organisation is responding by prioritising some services over others. "Personal care and meals are always top priority. When you look at things like gardening, maintenance, travel transportation and those sorts of things, if there's somebody else that can provide that service, we will look at that. That's how we've done it. And I don't know any other way."
In addition to direct care roles, Mr Hills said Benetas has also experienced challenges recruiting office and other support staff.
They've responded to workforce challenges by doing evaluations about salaries and where they sit on the workforce skills framework. "And like everybody else we've increased salaries, but it's not just about money."
Retention insights
A few months ago, Benetas investigated staff engagement using Best Practice Australia's benchmarked survey. "So 76 per cent of staff say that they think Benetas is a great place to work. Oh my god. That's amazing. That far exceeds the industry average."
Importantly, it provides insights into reward or recognition, career progression, quality of the manager, and so on, she said.
"What keeps them there is the residents, the relationships, their fellow staff … and money and conditions sit halfway."
"We certainly think the 15 per cent has helped, we are seeing some turnaround in retentions and people coming back to the industry," said Ms Hills. "But who are we stealing them from? Which industry? Is it childcare? Is it disability? Or have they been doing something different?"
Leveraging the renewed confidence in sector
During his keynote presentation on the second day of the conference, Mr Symondson talked about a renewed confidence in the sector. On its impact, he said it was taking some of the pressure off providers. "Not the pressure to change, not the pressure to improve, but the self-imposed pressure that we've had because we've been beaten down for so long."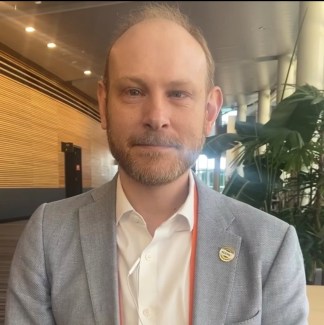 Many conversations with providers six months ago indicated they were imposing a lot of pressure on themselves, which wasn't fair, Mr Symondson said.
"As the community starts to feel more positive about where we're going – not saying it's perfect, not saying it's job done – but as that positivity grows, as the regulator, as the commissioner says, 'I can see change', as the minister says, 'I'm proud of the progress you're making', it is easier for people to focus on the job at hand," he said.
"When you're constantly being beaten down and told off and told you're not good enough, and you're failing older people, it's hard to change your culture.
"We all know, in any organisation, if your boss says you're doing a bad job, your immediate response is not to go, 'oh, I shall do better'. Your immediate response is to feel bad about yourself. And we know that from our staff, they have felt bad about saying publicly, 'I work in aged care'. That is starting to shift so they can focus on the job at hand. And that's why I am optimistic that it will continue to get better."
New provider workforce initiatives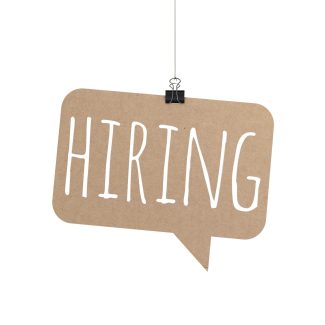 For many providers, a key part of the job at hand is boosting and maintaining staff numbers.
Among its new strategies to address workforce attraction and retention, Benetas has signed up to the Aged Care Industry Labour Agreement. But it's looking to utilise it locally rather than abroad.
"We've signed the MOU, but we are not going overseas first," Ms Hills told AAA. "We have about 200 of our existing 1,900 staff who are on temporary visas… We are going to those people first. Why would you go overseas?" she said.
"So we're moving quickly on that, or they'll go elsewhere. That's the truth of it."
As part of its new strategies to boost workforce numbers, HammondCare has run pilot programs involving senior high school students undertaking their Higher School Certificate.
"So offering TAFE courses as part of the HSC – a Certificate III aged care qualification – and working with us," Mr Baird told AAA.
"And that is something we should look at and scale across the country."
He added: It enables them to have exposure to a whole different sector, and there are great career opportunities in aged care."
More broadly, Australia needs to do more at the retirement level to allow more people to work, Mr Baird said.
"There are huge barriers to people coming back to work. We need to take all those away because we're losing skills, we're losing experience and we're shrinking our workforce. That's probably the biggest pain point that we face."
See the next edition of Australian Ageing Agenda magazine for more coverage of in-depth interviews and news from the ACCPA National Conference
Comment on the story below. Follow Australian Ageing Agenda on Facebook, Twitter and LinkedIn, sign up to our twice-weekly newsletter and subscribe to AAA magazine for the complete aged care picture.