Many aged care homes are operating under capacity – some as low as 50 per cent – due to worker shortages aggravated by government reforms, according to a new report.
Released on Thursday by the Committee for Economic Development of Australia, the report – Duty of care: Aged-care sector running on empty – finds that the mandatory care minute targets and the requirement for facilities to have registered nurses onsite 24/7 are exacerbating the workforce crisis, especially in regional and remote areas of the country.
"New mandated staffing levels mean many facilities are operating well below full capacity because they can't get enough workers," CEDA chief economist Cassandra Winzar said.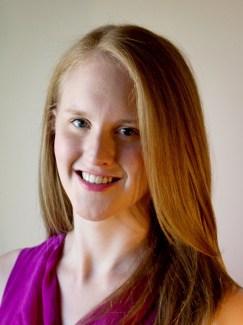 "These staffing changes are important to increase the quality of care for older Australians, but they are adding pressure on providers already struggling to maintain their workforces."
Following consultation with industry stakeholders – including aged care providers – the report's authors found some homes operating at half the capacity due to workforce shortages.
Meanwhile, a previous CEDA report projected a cumulative shortfall of at least 110,000 direct care workers by 2030. "Not enough has been done to fix this," Ms Winzar said. "There must be more action from government to make meaningful progress on closing this workforce gap."
While the report's authors acknowledge that the 15 per cent wage increase awarded in July is likely to help retain some aged care workers, "pay still remains lower than equivalent roles in adjacent sectors such as disability and healthcare."
Further wage rises will likely be necessary to attract the required number of workers to aged care suggest the report's authors. "However, working conditions more broadly, such as rostering arrangements, training and career development, also need to change to encourage workers to join the sector."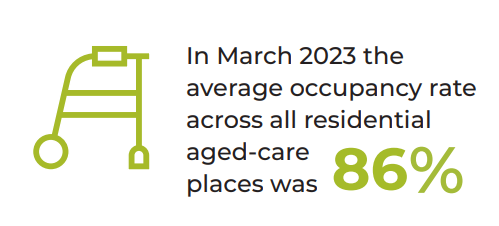 The staff shortfall is also affecting occupancy rates. Data from March 2023 shows the average occupancy rate was 86 per cent. "But," say the report's authors, "there is no lack of demand. In fact, most providers report having long waitlists."
As a result, aged care recipients are increasingly being kept in hospitals because of the lack of available places in residential care. From December 2021 through to June 2022, the number of regional hospital patients in New South Wales awaiting discharge to an aged care home nearly tripled.
"There is no sign this trend has abated," say the authors, with regional hospitals particularly affected due to the growing number of closures of aged care facilities in those areas.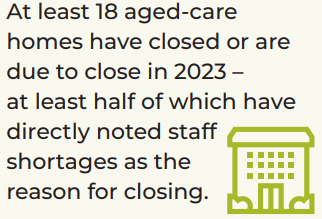 At least 18 aged care homes have closed or are due to close in 2023, say the report's authors – at least half of which have blamed staff shortages as the reason for the closures.
The workforce crisis is also driving down investment in the sector. "Many providers report that they are not investing in new residential facilities due to staff shortages, as well as concerns around funding and financial viability."
As the authors note, providers are also having to splash cash for agency staff to fill holes in rosters, "increasing costs substantially in a sector that is struggling to make ends meet."
The report references industry data showing agency costs have more than doubled since 2022, from $7.18 per bed day in March 2022 to $17.04 per bed day in March 2023. "This is compounding the financial challenges in the sector," say the authors.
Cost of living is also agitating the workforce crisis said Ms Winzar. "Despite recent wage rises, many workers are finding it hard to remain in the sector at a time of stubbornly high inflation, and employers are unable to compete on pay and conditions."
Responding to the government's white paper released last month – which called on migrants to plug the staff shortfall – Ms Winzar said: "Migration alone will not solve the workforce challenge."
To meet the challenge, CEDA suggests the following measures: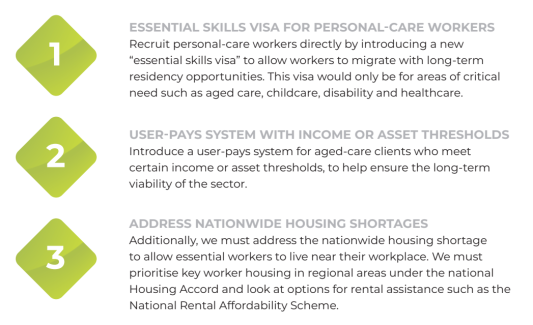 "Funding for the sector, through a mix of increased government and personal contributions, will have to rise to ensure we can provide high-quality care to older Australians," Ms Winzar said. "Without further action, we will be unable to provide the care the community rightfully expects."
With government data showing more than half of all aged care facilities operating at a loss, the report's authors are calling for the sector's funding arrangements to be urgently overhauled. "This is unsustainable," they say. "And prevents the industry from investing in its workforce and productivity improvements, both of which are sorely needed."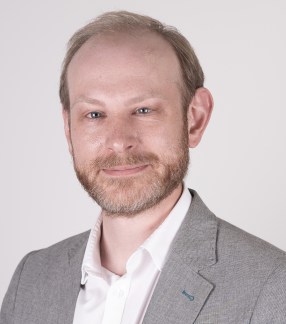 Tom Symondson – chief executive officer at the Aged & Community Care Providers Association – backed CEDA's recommendations.
"The CEDA report mirrors the issues and solutions we're already discussing," he said. "We've been advocating for better access to education, improved access to housing for care staff particularly in rural areas, easier migration routes for overseas workers, and direct funding of targeted aged care workforce programs."
Noting the report found the government reforms were making the workforce situation more challenging for providers, Mr Symondson said: "There is clearly an issue here between legislative requirements and the reality on the ground."
Mr Symondson also backed CEDA's call for a funding overhaul. "The time to act is now," he said. "We need to build a sector that all Australians can be proud of that's fit for purpose in the present and fit for present in the future. At the heart of this is improving the lives of older Australians, because that's what they deserve."
Benetas CEO Sandra Hills said the CEDA report reinforced the Victorian aged care provider's previous calls for the introduction of a means-tested, user-pay structure to improve aged care services in Australia.
Asking customers who can afford it to increase the amount they pay is a sensible way to address workforce and care issues within the sector, she said.
"By asking for larger contributions from those who have the financial capability to do so, we will be adding more qualified workers and helping support the growing number of older Victorians who require care," Ms Hill said.
Addressing CEDA's call for the government to prioritise housing for aged care workers, Ms Hills said: "We know that aged care employees in both regional and metropolitan areas of Victoria are finding it difficult to find affordable housing close to their work.
"We need to make it easier for our amazing aged care workforce to be able to carry out the important work that they do by addressing barriers such as the lack of affordable housing that make it hard to attract new workers."
Ms Hills said Benetas was also in favour of an essential skills visa for aged care workers as a way to bolster staff numbers across the industry.
Welcoming CEDA's recommendations in general, Ms Hills urged the sector to work together to tackle the many challenges highlighted in the report. "It's essential that we take a collaborative approach to address these issues to support the future needs of our ageing population."
Comment on the story below. Follow Australian Ageing Agenda on Facebook, Twitter and LinkedIn, sign up to our twice-weekly newsletter and subscribe to AAA magazine for the complete aged care picture.