The final aged care workforce strategy can be executed in one to three years but the industry should take action immediately, says Professor John Pollaers.
The Federal Government announced the focus and membership of the Aged Care Workforce Strategy Taskforce in November after naming Professor Pollaers as chair of the multi-stakeholder taskforce when it released the Tune Review in September (read more here.)
An industry-led voluntary code of practice, a new committee to improve education and training and a greater voice for providers in remote Australia were among 15 strategic directions proposed by the taskforce and tested with providers in May (read more here).
After nine months of research and widespread consultation around the country, Professor Pollaers presented his final findings last Wednesday at a bipartisan Parliamentary breakfast and handed the final report, A Matter of Care – Australia's aged care workforce strategy, to Minister for Aged Care Ken Wyatt on Friday.
"The result is a robust, comprehensive and pragmatic strategy that has the potential to transform aged care services in Australia," Professor Pollaers said.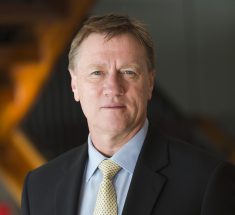 He said among actions in the final strategy, several are already underway including a new Industry Reference Committee dedicated to aged services to improve education and training, a commitment from industry peak bodies to participate in establishing a voluntary code of practice, and a new Remote Accord to strengthen the voice of remote providers.
He said the strategy could be executed in one to three years and set the industry up for the next seven years, however he called on the sector to take action immediately.
"My message to industry is to act now. Put in place workforce strategies that will deliver real improvements to the quality of care – and unite to create an industry that all Australians are proud of," Professor Pollaers said.
Changes the industry can make immediately include implementing better workforce planning, holistic individual care plans and improved strategies to attract and retain high quality staff, he said.
Leading Age Services Australia chief executive Sean Rooney said LASA was keen to be involved in the design and roll-out of the taskforce's recommendations to make sure they were practical, relevant and adequately resourced.
Government responds to Senate workforce report
Also last week, the Federal Government released its response to the Senate community affairs committee report Future of Australia's aged care sector workforce, which was released in June 2017 (read more here).
As flagged by Mr Wyatt when the report was released, its findings were used to feed into the aged care workforce strategy (read more here).
In its response, the government noted 12 of the committee's 19 recommendations were related to the taskforce's work to develop a workforce strategy, most of which are among the eight recommendations supported.
While it rejected a call to implement all recommendations of the Senate Education and Employment References Committee's inquiry into private vocational education and training providers already flagged in its response to the report in February, it neither supported nor rejected the other 10 recommendations.
On the more controversial recommendations regarding the introduction of minimum nursing requirement in facilities, it said it expected the workforce taskforce to consider workforce composition and similarly deferred to the taskforce about the recommendation related to industry-wide career structures and pay.
The government also noted the recommendation requiring providers to publish and update staff-to-client ratios adding there was already the opportunity for providers to outline how they managed facility staffing on My Aged Care, but said it would consider additional approaches to empower consumers.
Access the Government's response here.
Comment below to have your say on this story
Send us your news and tip-offs to editorial@australianageingagenda.com.au 
Subscribe to Australian Ageing Agenda magazine and sign up to the AAA newsletter