The common claim that the aged care workforce is facing a "crisis" is not supported by the evidence, and stakeholders should move beyond using crude estimates for the number of workers needed, a leading researcher in the area says.
In recent years the commentary around the aged care workforce had become one of an acute shortage of workers, as well as ongoing problems with staff recruitment and retention.
But the lead investigator behind the last Aged Care Workforce Census and Survey says that the research from the past decade does not support these arguments.
Debra King, Dean of the School of Social and Policy Studies at Flinders University, and an author of the census in 2012 and 2007, said her new analysis "debunked some of the assumptions" underpinning the "workforce crisis rhetoric" that had been constructed in aged care.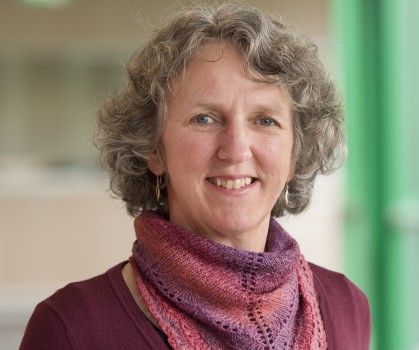 Dr King spoke to Australian Ageing Agenda this week ahead of her presentation at the Association of Industrial Relations Academics in Australia and New Zealand where she will argue that while there was not a workforce crisis in residential aged care, "there possibly will be in community aged care unless something is done about it."
She said that in residential care the staff turnover was not any different to other industries with similar cohorts of workers. "It's not perfect, providers do have turnover, but they don't have extraordinary turnover; they have quite a stable workforce in many ways," Dr King said.
Pointing to 2012 vacancy rates for the residential care sector, Dr King said 50 per cent of RN vacancies and 70 per cent of personal care worker (PCW) vacancies were filled within two weeks. While the residential sector was finding it more difficult to recruit RNs, the median time to fill a position was still two weeks, with the majority filled within four weeks, she said.
Dr King acknowledged that overall the proportion of RNs in the sector had decreased over time, but said this may be influenced by the changes in "the way that care is now constructed" with personal care workers being trained to do more of the tasks traditionally undertaken by nurses.
While government and other stakeholders often claimed that the current aged care workforce would need to triple by 2050 to meet the predicted increase in demand, Dr King said this assumption was based on the existing model of determining workforce requirements, without considering the possible impact of future roles, staffing models and technologies.
"I think the sector has grown over the past decade and we are keeping up, more or less, with that growth. Yes we need more workers, but we seem to be finding them," she said.
Community care: 'where the problems will be'
Community aged care, on the other hand, was where the problems with workforce would be unless government and stakeholders "give it some really close thought," Dr King argued.
"The sector and government has come to this rather late; they have just expanded community care without a lot of thought to the workforce," she said.
Historically, working conditions in community aged care had not been good, "so to just increase the numbers of people being paid on that basis, and subjected to those conditions of work, is problematic," she said.
This was compounded by the implementation of the consumer directed care approach. While packages were being run through aged services there would be a level of safeguards and control for workers. But overseas experience showed that if cash went to consumers with no stipulation that it be spent on approved providers, the care that clients received was likely to decrease both in terms of quality and meeting their needs, Dr King said.
Community care providers needed to develop a sustainable model of work in order to recruit and retain skilled workers, she said. Care workers typically had little certainty around what clients they would care for or the amount of hours they would have each week. "You will only attract workers who either don't need regular hours or have no other alternative; if you want to have a good quality workforce you have to give workers quality work and working conditions," she said.
More nuanced discussion needed
Ultimately, stakeholders needed to develop a better understanding of 'quality' in aged care, and then look at the job roles and skills needed to deliver it, she said.
Discussion around how many workers the sector would require also needed to consider how future generations of seniors would likely differ from today's cohort in terms of health and aged care needs, while the unfolding changes in community care could also reduce demand for residential care.
Further, more discussion was needed about how the care sectors interact and how this might influence workforce needs, she said. "The Living Longer Living Better reforms talked about having a better transition between acute care, residential care and community care, and that's one level of thinking about it, but there's also how the aged care sector intersects with the disability sector, or the palliative care area… There are those kinds of gaps as well," Dr King said.
Want to have your say on this story? Comment below. Send us your news and tip-offs to editorial@australianageingagenda.com.au 
Subscribe to Australian Ageing Agenda magazine (includes Technology Review)