The new independent Aged Care Quality and Safety Commission, which includes a single point of contact for all aged care queries and concerns, has commenced operation.  
The one-stop shop, which combines the former Australian Aged Care Quality Agency and the Aged Care Complaints Commission to monitor aged care quality and handle consumer complaints, commenced on 1 January.
The government announced it would establish the commission in April last year in response to key recommendations of the Carnell-Paterson Review, which was ordered following the failures at the Oakden facility in South Australia.
Aged Care Quality and Safety Commissioner Janet Anderson heads up the commission with the support of a chief clinical adviser to oversee the quality of care delivery, including the misuse of physical and chemical restraints.
Professor Michael Murray was appointed interim chief clinical adviser in October last year.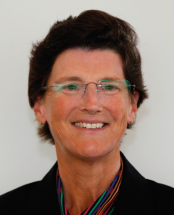 Ms Anderson said the commission's vision was to support a world-class aged care service driven by empowered consumers enjoying the best possible quality of life.
"Unannounced re-accreditation audits of aged care homes will triple in 2019, compared with 2018, and there will be an increase in unannounced inspections, to more than 3,000 this year," she said.
The commission will receive more than $300 million in funding over four years, including $48 million for monitoring activities and the employment of dozens of compliance officers.
It will begin assessing providers against the new single Aged Care Quality Standards from July 2019.
Minister for Senior Australians and Aged Care Ken Wyatt said the commission marked a new beginning for aged care quality and safety.
"A single commissioner overseeing compliance monitoring, complaints and customer service means no more silos," Minister Wyatt said.
"For the first time, senior Australians and their loved ones have one place to go when they need help, want to raise a concern, or access information about an aged care service," he said.
The new commission comes with a new website that includes information on:
aged care consumer rights
access to free advocacy services
consumer experience reports on individual aged care services
audit reports on aged care homes
how to register complaints with tips on documenting concerns
resources to assist providers meeting the standards
translation services for non-English speaking clients.
Peaks committed to working with new commission
Aged care peaks welcomed the commission and said it would ensure the highest standard in safety was achieved.
Leading Age Services Australia CEO Sean Rooney said LASA was looking forward to working with the new commission.
"The safety and care of older Australians is not negotiable and our industry is committed to continuous improvement of quality outcomes in aged care," Mr Rooney said.
Aged and Community Services Australia CEO Pat Sparrow said ACSA was also committed to working with the commission.
"ACSA and its members will work with the new commission to ensure regulatory functions uphold the high standards we all expect and provide natural justice and procedural fairness for older people and providers at all times," Ms Sparrow said.
Consumer peak body COTA Australia CEO Ian Yates said the commission was a significant step to ensuring there was quality in the aged care system, but that the government needed to put funding in the hands of consumers.
"This measure will enable high quality providers to expand their services in response to consumer preference – rather than being tied down in red tape – and put an end to poorer quality providers being able to survive purely because there are no other choices available," Mr Yates said.
The Aged Care Quality and Safety Commission can be contacted on 1800 951 822 or via its website.
Related coverage
Aged care quality and safety commissioner appointed
Public consultation opens on charter of rights
Comment below to have your say on this story
Subscribe to Australian Ageing Agenda magazine and sign up to the AAA newsletter