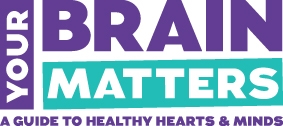 By Yasmin Noone
Australia has sprung to the top of the international dementia prevention charts, having just launched the world's first ever public-funded brain health program designed to cut increasing rates of dementia.
Australia's peak advocacy group for people with dementia and their families, Alzheimer's Australia, officially began to roll out its new Your Brain Matters program earlier this week, hailing it as the first of its kind to be funded through a federal government public health, not ageing, income stream.
Funded by the federal government for three years, the awareness program includes a website that is currently active and a series of future awareness raising campaigns, and road shows of sorts throughout the country.
Your Brain Matters will also integrate the famous Alzheimer's Australia Brainy App for Android mobiles and iPhones under its campaign and awareness raising umbrella.
Based on scientific evidence, Your Brain Matters aims to tackle the country's dementia epidemic by encouraging Australians to adopt positive health and lifestyle factors associated with brain function and the risk of developing dementia.
Alzheimer's Australia CEO, Glenn Rees, said the organisation's new brain health program will consequently enable people of all ages to improve the health of their mind, body, brain and heart health.
"The development and roll-out of Your Brain Matters has been made possible by funding by the federal government in the 2012 Budget," Mr Rees said.
"The Australian Government is the first government globally to introduce public policy around dementia risk reduction through the Department of Health and Ageing, which means it is being recognised as a chronic disease and not just a normal part of ageing, and for that we congratulate them.
Currently, there are almost 280,000 people with dementia in Australia, which is set to soar to almost 1 million by 2050.
"It's important to understand that while there is, as yet, no cure for dementia there are things we can all do now – like keeping your brain active, being fit and healthy and looking after your heart – which may help to reduce our risk of developing dementia, or slow cognitive decline in those already diagnosed with dementia."
According to the recently released evidence paper, Targeting Brain Body and Heart for Cognitive Health and Dementia Prevention: Current Evidence and Future Directions, the brain changes that cause dementia begin many years before any symptoms appear. The evidence suggests that the disease can therefore be avoided or the risks reduced if good brain, body and heart health is promoted around midlife.
The report also states that if the risk factors – including smoking, obesity and lack of physical activity – were reduced by 25 per cent, there would be three million fewer cases of Alzheimer's disease worldwide.
"Another study estimated that a one year delay in the average age of onset of Alzheimer's disease through preventive strategies would result in nearly 12 million fewer cases worldwide by 2050," the report states.
"Addressing health and lifestyle risk factors in those already living with cognitive decline or dementia may also be beneficial. Treatment of hypertension, high cholesterol, diabetes and depression, and maintaining cognitive, physical and social activities may help slow cognitive decline, or at least ensure cognitive impairment is not exacerbated."
The paper also suggests that a reduction in Australia's physical inactivity rate by five per cent every five years would cut dementia prevalence rates by 11 per cent by 2051.
"That equates to around 100,000 fewer Australians living with dementia, as a consequence of addressing just one risk factor."
Director of the Alzheimer's Disease Research Unit at the Centre for Studies in Ageing at McGill University in Canada Dr Serge Gauthier, was in Australia to launch the new program and to conduct a nationwide seminar series for Alzheimer's Australia. His visit also formed part of Dementia Awareness Week 2012, which is supported by financial assistance from the Australian Government.
The international dementia expert, Dr Gauthier, said Australia is showing remarkable leadership in the fight against Alzheimer's disease through its research programs and support for a public health approach to prevention.
"Evidence-based programs like Your Brain Matters, developed by Alzheimer's Australia, are crucial in trying to stem the incidence of dementia," Dr Gauthier said.
Ita Buttrose, national president of Alzheimer's Australia said, Your Brain Matters has the power to be a game changer in the way we all think about dementia.
"We may be able to help ourselves reduce our risk of dementia in our everyday lives," Ms Buttrose said.
"It is a no brainer really."
Dementia Awareness Week officially kicks off around the country tomorrow, Friday 21 September and runs until the following Friday, 28 September.
It will feature a series of events in each state, designed to raise community-wide awareness about the disease, support those living with dementia and their families, and promote healthy lifestyle choices to reduce a person's future risk of dementia.
To find out more about the week and events in your state, visit www.fightdementia.org.au/whats-on/
Click here to visit the Your Brain Matters website.