Defence force personnel drafted into aged care homes to fill acute staff shortages will remain on standby for another two months, the Department of Defence has announced this week.
First commissioned by the Morrison government in February, the ADF support was due to finish in a fortnight. However, in the wake of rapidly escalating COVID cases and urgent pleas from the aged care providers peak body, Australian troops will now stay in place until the end of September.
Describing the move as an "extreme measure", Defence Minister Richard Marles told ABC News on Monday: "It's important that we need to do everything we can to meet the challenge."
In addition to extending the ADF's presence by two months, it will also be increased by up to 250 general duties personnel, said Mr Marles. The general duties personnel will work alongside the clinician-led teams already circulating around the country.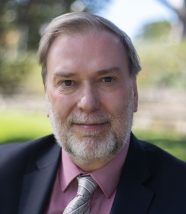 In reaction, Aged & Community Care Providers Association interim CEO Paul Sadler told Australian Ageing Agenda that the announcement was "very good news".
However, Mr Sadler said the ADF commitment of an additional 250 personnel needs to be put into context. "We currently have 10 per cent of staff unavailable due to COVID or the flu or being close contacts. That's 27,000 people in residential aged care and another 15,000 in home care. So 250 people – while very welcome – only barely touches the sides of just how big the loss of staff is at the moment."
In some cases, the current situation is even worse said Mr Sadler. "We've had organisations contact us in the last 24, 48 hours that have 20 per cent of their staff off – and, in one case, 40 per cent."
The loss of staff is curbing some of the services providers can deliver said Mr Sadler. "We're hearing that in home care services are being cancelled for some of the clients and in residential care we're just working without the numbers of staff that we would want to have."
Omicron cases escalating
The extension and increase of military support in aged care homes comes amid an ever-increasing number of COVID cases in facilities across the country.
As of 22 July, there were 9,537 active COVID cases in 1,013 aged care homes. Of those, 6,118 presented among residents and 3,419 among staff – an increase of 1,590 cases in seven days.
As government figures show, COVID outbreaks have impacted aged care facilities in every state and territory of Australia:
219 in Queensland
322 in New South Wales
13 in the Australian Capital Territory
211 in Victoria
13 in Tasmania
109 in South Australia
103 in Western Australia
5 in the Northern Territory.
"All of the states are experiencing an uptick in the levels of community transmission with Omicron BA.4 and BA.5 variants," said Mr Sadler.
Winter omicron wave more substantial than first?
The ADF assistance is in addition to a commercial surge workforce brought into the aged care sector to bolster staff numbers. According to government figures, between 15 and 22 July, surge staff filled 2,080 shifts – up from 1,900 the previous week.
Roles across the board were having to be filled because of Omicron said Mr Sadler. "It's pretty indiscriminate," he said. "So back-office staff, the catering, cleaning staff, the direct care workers are all being affected."
Mr Sadler told AAA the winter wave of Omicron could well overshadow the summer wave. "The wave of Omicron that's currently hitting us could be as substantial – maybe more so – than the first Omicron wave," he said. "We had two-thirds of aged care homes go down with outbreaks so we are concerned that this could be as high, if not higher."
Main image: Australian Defence Force support includes clinical personnel
Comment on the story below. Follow Australian Ageing Agenda on Facebook, Twitter and LinkedIn, sign up to our twice-weekly newsletter and subscribe to AAA magazine for the complete aged care picture.