A New South Wales aged care provider is saving $30,000 a quarter on electricity after installing more than 200 solar panels at one facility, the CEO has told Australian Ageing Agenda.
Peninsula Villages has installed three 100-kilowatt solar systems on the rooves of three buildings at its Umina Beach facility on the Central Coast of NSW.
Peninsula Villages CEO Shane Neaves said the organisation is now expecting a return on its capital investment of $250,000 sooner than originally planned.
"We've been saving across the three sites… $30,000 a quarter," Mr Neaves told AAA.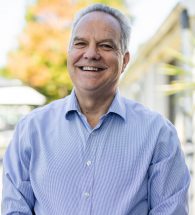 "The payback was about four-and-a-half years and at the moment we've got it down to three-and-a- half years with the savings that we've had; electricity prices have gone up.
"You're not getting much on your money in the bank with interest rates so it was a worthwhile investment from our point of view and the board's point of view to put the solar panels on."
The "ever increasing costs of utilities" was behind Peninsula Villages' decision to install the solar system, Mr Neaves said.
He said they also took advantage of the NSW government's solar rebate, which reduced installation costs.
Mr Neaves encouraged other aged care providers to look for incentives to install solar as the benefits are long term.
"If you've got funds to spend on capital improvements for solar… it's well worth while doing," he said.
"We'll keep reducing our energy costs. Everybody knows the electricity costs are going up and we [will] keep having that compound savings going forward," he said.
The provider is also focused on reducing carbon emissions.
"Climate change is certainly a growing concern, and this initiative shows the benefits of using solar energy to both save our industry money and reduce our carbon footprint.
"Peninsula Villages are committed to reducing our environmental impact – both for ourselves and future generations," Mr Neaves said.
Other efficiency strategies
Peninsula Villages has also installed grey water storage tanks to water communal gardens in addition to its energy saving strategy, Mr Neaves said.
"As a community, we need to continually look for ways to reduce our consumption – this is just one part of a broader strategy for Peninsula Village to really make a positive impact," Mr Neaves said.
Peninsula Villages' affordable seniors housing site Springwood Village in Ettalong also on the Central Coast has achieved a 5-star rating as each unit has been fitted with solar hot water and cottages have additional water tanks for gardens.
Main image: Solar panels at Peninsula Villages' Umina Beach facility.
Comment below to have your say on this story. Subscribe to Australian Ageing Agenda magazine and sign up to the AAA newsletter