Interviews for the consumer experience component of the new star rating system for residential aged care is scheduled to begin next month, the Department of Health has announced.
Under the new ratings system, facilities will receive an overall star rating and be measured against four sub-categories:
five quality indicators
service compliance
staff care minutes
consumer experience.
Leading Aged Services Australia CEO Sean Rooney said LASA has been engaging with the Government and providers on the design of the star rating system through the Quality Reference Group. "The Government has taken on board some of our feedback, including weighting heavily consumer feedback in the determination of star ratings," Mr Rooney told Australian Ageing Agenda.
The department has engaged IQVIA in a consortium with Access Care Network Australia and Health Consult to undertake the consumer experience interviews. The first round of questioning will begin in April and be completed by October with a second round possibly taking place in 2023 to collect "more meaningful and reliable" data.
Interviews will be conducted across approximately 2,700 residential sites and about 35,000 aged care residents will be surveyed. Interviewees will include residents from vulnerable communities, diverse cultures and those with special needs to "best represent the voice" of those receiving residential care, said a health department statement.
A simple set of questions – developed by the Aged Care Quality Commission in collaboration with La Trobe University's Centre for Research on Ageing – will be put to residents in order to obtain a real-time indicator of the lived reality of recipients of aged care in Australia.
Questions include:
Do you like the food here?
Do you feel safe here?
Is this place run well?
Do you get the care you need?
Do staff treat you with respect?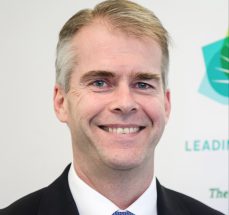 The findings from the interviews will be detailed in consumer experience reports published on My Aged Care and feed into facility's consumer experience and overall star rating . The reports aim to give providers useful data to identify areas of improvement and consumers the ability to make more informed decisions.
"We are supportive of ensuring older Australians and their families have relevant, accurate and timely information on provider performance," said Mr Rooney. "This [system] assists in decision making and can provide assurance on the services provided. So it is vitally important that the information provided is meaningful and not misleading."
One key issue that remains though is how consumer ratings and clinical indicators will be adjusted to reflect the type of person being cared for rather than the quality of services being delivered, said Mr Rooney. "Star ratings have the potential to be powerful, but only if they reflect actual differences in quality," he said.
Regarding the workforce component of the star ratings, LASA is calling for all staff across all areas of an aged care facility to be included in the rating – not just nursing and personal care staff. "Only including nursing and personal care hours does not recognise the contribution of these other staff and runs the risk of misinterpretation by older Australians and providers," Mr Rooney told AAA.
Star rating system live 'end of 2022'
The star ratings system for residential aged care follows the recommendation by the royal commission of the need for transparency about quality and safety to be made available for people seeking and receiving aged care.
However, the government announced its future introduction in 2018 following a recommendation from the 2017 Carnell-Paterson Review into regulatory processes, which concluded the system was fragmented and absent of reliable information. The review determined a requirement for "the publication of clear, readily intelligible information that includes star ratings against core standards."
The quality regulator began randomly interviewing at least 10 per cent of residents during re-accreditation audits in July 2017 and published the first consumer experience report in December 2018.
The star rating system was scheduled to be up and running by October this year, however, the department now says it expects the system "to be available from the end of 2022."
Comment on the story below. Follow Australian Ageing Agenda on Facebook, Twitter and LinkedIn, sign up to our twice-weekly newsletter and subscribe to AAA magazine for the complete aged care picture.