BlueCare aged care workers walked off the job on Thursday and marched to the provider's head office in Brisbane's city centre where they staged a protest over low pay.
The action came after workers rejected an offer of a 2 per cent wage increase made by BlueCare's parent company Uniting Church.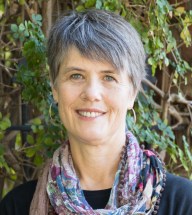 "It says a lot about a lack of respect for aged care workers that this week BlueCare only offered their workers a miserable 2 per cent pay rise," said United Workers Union aged care director Carolyn Smith.
"The Uniting Church's leaders clearly don't care inflation is now running at 5 per cent and already low-paid workers would be left to go backwards," she added.
Striking workers gathered at BlueCare's Ann Street headquarters at 12.30pm with flags, placards and banners ahead of speeches at 12.45pm.
Ms Smith called BlueCare's 2 per cent offer "salt in the wound" for the workforce. "Aged care workers have turned up every day to care for residents while the Omicron wave still ravages facilities – yet they are shown no respect by BlueCare."
There were protests too at AnglicareSA's head office in Hindmarsh after its workers also dismissed an offer of a 2 per cent pay rise.
"Aged care workers are being forced to take unprecedented strike action as a result of pay and conditions that are failing workers and failing residents," said Ms Smith.
More strikes are planned for Friday when similar protests are due to take place at the head offices of Churches of Christ in Brisbane and Southern Cross Care SA in Adelaide.
These latest wave of strikes follow three protests last month.
Main image: BlueCare workers outside Uniting Church HQ Thursday
This story has been updated for accuracy
Comment on the story below. Follow Australian Ageing Agenda on Facebook, Twitter and LinkedIn, sign up to our twice-weekly newsletter and subscribe to AAA magazine for the complete aged care picture.