Communication is key to facilitating GPs in aged care, including off-site access to a facility's clinical system, Dr Andrew Ryan tells Natasha Egan.
One of the hardest things about being an aged care general practitioner is always being on call, while one of the best is the opportunity to get to know residents and their families through regular visits, says Dr Andrew Ryan.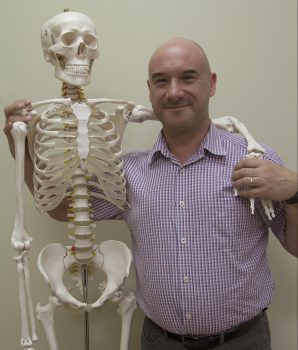 The South Australian GP has 60 patients across five aged care facilities in the McLaren Vale region south of Adelaide as part of his role at GenWise, a national online and mobile general practice established to improve primary medical care for aged care residents.
"I generally have dedicated times when I go to the aged care facilities," Ryan tells Australian Ageing Agenda .
"That helps staff know when I am coming and they can prepare anything they want me to do. I usually let family members know as well so they can pop in if they want to see me."
Ryan splits his time about 60:40 between GenWise and a corporate medical clinic. He usually visits one or two facilities a day on three dedicated days a week, spending about two hours at each seeing patients.
He's also on call "pretty much all the time within acceptable reasons," he says.
"All the facilities know I will not come out late at night and will use the out-of-hours locums if they need to. If it is something that can be done over the phone, they will ring me. If it is palliative care I will generally go in myself," Ryan says.
"End-of-life care in an aged care facility is much more pleasant to all concerned than in hospital," says Ryan, who sees it as important to be available to patients and their families and to explain his role.
He says primary care in aged care is quite different in Australia to his native UK, where he trained and practiced, because everything there is zoned.
"If a nursing home is zoned to a GP practice, the practice has to visit that facility whether they like it or not. It is seen as more of a chore and certainly not always an enjoyable experience. You don't get to know your patients well because you go in and quickly do what you need to."
The GenWise model, on the other hand, allows doctors to get to know the patients and staff, which improves the quality of care of the patient, Ryan says.
However, he agrees that visiting aged care facilities might also be seen as a chore by some Australian GPs, who don't have dedicated time to visit facilities.
"It is a chore for them to come in because of their busy working life. The ethos of GenWise is to try and have dedicated time with a good service."
Attracting GPs to aged care
On better facilitating GPs in aged care, Ryan says communication is a key element.
"Communicating with GPs and allowing them to have remote access is part of that communication," he says. "Some of the issues I have faced with aged care facilities is access to their clinical systems off site."
Most facilities provide external links so doctors can type up their notes from their offices or home, for example, but one of Ryan's facilities does not.
"Remote access makes my life easier and it makes life easier for staff too. We do a lot of telephone-based things and it is much better for staff if I can log on and make my notes and say I authorise these antibiotics," he says.
Computer access and quiet areas on site to write up notes without interruption are also important, he says. Having available staff is also helpful, says Ryan, who adds he cannot always find a member of staff to pass information on to.
"I have to rely on them hopefully reading my notes. They are usually the aged care facility who will ring me up after half an hour and ask what's going on."
Ryan's preferred process is having a dedicated member of staff at the facility assist and accompany him around as he visits residents.
"Having the doctor and the nurse together both saying the same thing to the resident leaves no ambiguity. We see them together and the resident and nurse hear my response. That works very well."
Encouraging others
Ryan is also trying to attract GPs to work in aged care and has been instrumental in recruiting a few to GenWise.
It's an easy sell says Ryan, because he's passionate about working in the sector and supporting the seniors, whom he enjoys talking to about their life experiences.
"I like that aspect of aged care that not everyone who goes into a nursing home is sick. It is not a hospital. There is a lot more that older people can offer and I have certainly learned a lot."
Want to have your say on this story? Comment below. Send us your news and tip-offs to editorial@australianageingagenda.com.au 
Subscribe to Australian Ageing Agenda magazine