The longstanding issue of low wages for care workers and nurses in residential aged care is back in focus as a Senate committee investigates the sector's workforce. But is anything likely to change? 
"We are some of the lowest-paid workers in Australia," says Brenda Oganyo, a personal care worker of 10 years.
"Most of us earn around $20 an hour and yet we are responsible for the day-to-day care of the older generation."
Many care workers are permanent part-time or casual, so they find it difficult to get loans while their superannuation is almost non-existent, Oganyo says.
"I have been in this industry for 10 years and our wages have not changed much."
Oganyo is one of several personal care workers and nurses working in aged care who have appeared before the current Senate inquiry into the aged care workforce as it holds public hearings around the country.
The issue of pay in the sector has become a recurring theme at the hearings and looks set to feature strongly in the inquiry's final report.
Under the current aged care award, minimum weekly pay for personal care workers starts at $715 (level 1) and increases to $868 (level 7).
Put another way, many are earning around half the average full-time adult weekly wage in Australia, which the ABS puts at $1,516.
For assistants in nursing, enrolled nurses and registered nurses, minimum wage rates are similarly low.
A first-year AIN in aged care earns $734 a week minimum compared to a first-year AIN in a NSW public hospital on $820 a week.
An EN in aged care starts on $797 a week minimum while an EN in a NSW public hospital earns $1,029 a week.
An RN in aged care starts on $853 a week minimum compared to an RN in a NSW public hospital who earns $1,142 a week.
It's important to note these are minimum rates of pay as set out by the Fair Work Ombudsman, and many aged care providers pay above them.
But this only underscores the point that pay is a central factor in the sector's long-standing recruitment and retention woes; the providers that pay above award rates are often the same organisations that report fewer issues with attracting and keeping staff.
As Joanne Christie, chief of people and culture at The Bethanie Group, a major provider in Western Australia, told the Senate inquiry:
"We pay exceptionally well in the industry. We are one of the top-five payers for WA, and we would pay about $23.50 an hour. We are finding it OK to attract people at that rate at the moment."
Money matters, especially when aged care facilities are competing with others in the health system, as Southern Cross Care's Pearl facility told the inquiry's Darwin hearing.
"Twice a year the hospital here recruits a large number of personal care workers and we have a mass exodus at that time," said Sylvia Treacy, residential services manager.
Brett Holmes, general secretary of the NSW Nurses and Midwives Association, said his union compared pay rates and found those manning checkouts for Woolworths got paid more than AINs.
"Like it or not, wages matter. Being able to put food on the table and a roof over your head really does matter when you are choosing [jobs]," Holmes told the inquiry.
The value of work
Many aged care workers feel they are under-appreciated and the low rates of pay simply reflect the value that society places on their work.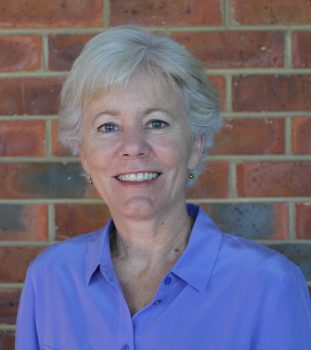 In fact, many resent the lack of recognition that is signalled by the low pay, says Therese Jefferson, a Professor in Curtin University's Graduate School of Business.
Jefferson was part of a research team that surveyed 4,000 women working in aged care and found the low pay and perceived worth of the work had an adverse effect on their motivation to stay in the sector.
"The low pay did two things; firstly it makes it harder to survive if you're trying to live on a low wage, but secondly we found that even the workers who could afford to stay working in aged care, often because they had a partner who was better paid, really resented the lack of recognition that was indicated by that low pay," Jeffersen tells Australian Ageing Agenda.
"There was a feeling that the community doesn't care about the work they're doing even though it's really important, and that had an adverse effect on people's motivations to stay in the sector," she says.
Inadequate super another blow
Which leads to the other structural issue facing aged care workers and nurses: a career earning low wages, often on a part-time or casual basis and with periods out of the workforce to raise children, means many are looking at disturbingly low superannuation balances.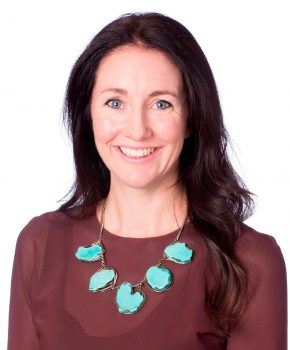 Mary Delahunty, general manager business development and policy at HESTA, the superannuation fund covering many of the sector's care workers and nurses, says the typical fund member is 43 years old and has around $18,000 in her superannuation account.
"At the moment women are retiring with around 44 per cent less super than men – across all sectors, not just health and community services," Delahunty tells AAA.
"Health and community services will see a bigger gap between women and men because they have a bigger pay equity gap. On average we're seeing a $142,000 gap in retirement savings in the sector as a whole," she says.
HESTA has been advocating on the gender pay gap and the low retirement savings for sector workers, and while Delahunty welcomes the increased recognition of the issue in recent years she's concerned about the apparent lack of will among policymakers and government to tackle it.
Action on funding needed: providers
At the Senate inquiry's hearings, aged care providers have been laying the blame for the sector's low wages with the Commonwealth, which sets the level of funding providers receive.
Catholic Health Australia noted that 70 per cent of providers' revenue comes from the taxpayer and the Commonwealth caps the level of funding it provides for individuals.
Aged and Community Services Australia tells AAA that both the ongoing reforms to aged care and the work underway on a new funding model for residential aged care should take into account the wages of care workers and nurses.
ACSA and fellow provider peaks have developed an Aged Care Strategy Framework to progress the workforce domain of the Aged Care Sector Committee's Aged Care Roadmap, which details the sector's position on necessary reforms in aged care.
Leading Age Services Australia also points to the framework, saying provider peaks have written to the government recommending workers and consumers also be engaged in the strategy's development.
Read the full in-depth report on wages in the current issue of AAA magazine (Jan-Feb)
Subscribe to Australian Ageing Agenda magazine 
Want to have your say on this story? Comment below