Providers are installing energy efficient solutions to reduce their costs and environmental footprint while improving the quality of life of residents, writes Natasha Egan.
As energy costs continue to skyrocket and the price of sustainable options drop, more and more providers are installing solar panels and energy efficient lighting. The savings are big. The return on investment is quick.
Among providers doing this is ASX-listed organisation Regis Aged Care. The national provider commenced the second stage of its solar rollout to 21 aged care homes across the country in October 2019.
Planet Ark Power will complete the installation of more than 5,400 solar panels capable of generating 2 megawatts (MWs) of electricity as part of the phase-two implementation in February 2020.
The investment, which is supported by government rebates, is focused on reducing the organisation's environmental footprint and energy costs. It will pay for itself within four years, says Dr Kaushik Sridhar, Regis' national sustainability manager.
"The new installations are estimated to see an annual reduction of up to 20 per cent in electricity consumption and around 2,200 tonnes of CO2e (carbon dioxide equivalent) greenhouse gas emissions across the homes," Sridhar says.
Regis has also installed more than 17,000 LED lights across facilities through a partnership with Shine On. The upgrades produce better energy performance and futureproof the aged care homes against rising energy costs and regulations. They also reduce air pollution and improve health outcomes, says Sridhar.
"An increase in worldwide air pollution, caused by gases, chemicals, smog and climate change, is seriously impacting health risks and outcomes," says Sridhar.
At the end of the implementation, Regis will have installed a total of 3.6 MW of solar across 38 homes in less than 12 months. "Regis' 3.6 MW solar installed in both phase one and two will prevent approximately 3,900 tonnes of carbon dioxide going into the atmosphere per year," Sridhar says.
Upgrading lighting and installing solar photovoltaic (PV), technology which converts sunlight into electricity, can help reduce energy use in aged care facilities by up to 45 per cent, says Paul Peters, CEO of energy services company Verdia.
"You can get rid of 20 per cent of your electricity off your bill just by swapping out the lights," Peters tells Australian Ageing Agenda.
Verdia has been involved in sustainable energy-related projects with at least six aged care providers and more than 150 aged care homes in the last two years, and more are underway.
A typical residential aged care facility is spending about $950 on energy annually per bed compared to $700 two or three years ago. It is a 35 per cent increase, which is not sustainable for many providers, Peters says.
"At the same time the cost of solar PV has decreased by about 30 percent and LED lighting technology has vastly improved," he says. "Higher wholesale electricity costs mean that energy produced on site from solar panels is now significantly cheaper than electricity supplied from the grid."
It provides a compelling case for aged care providers to look at ways to reduce costs and improve amenity, he says.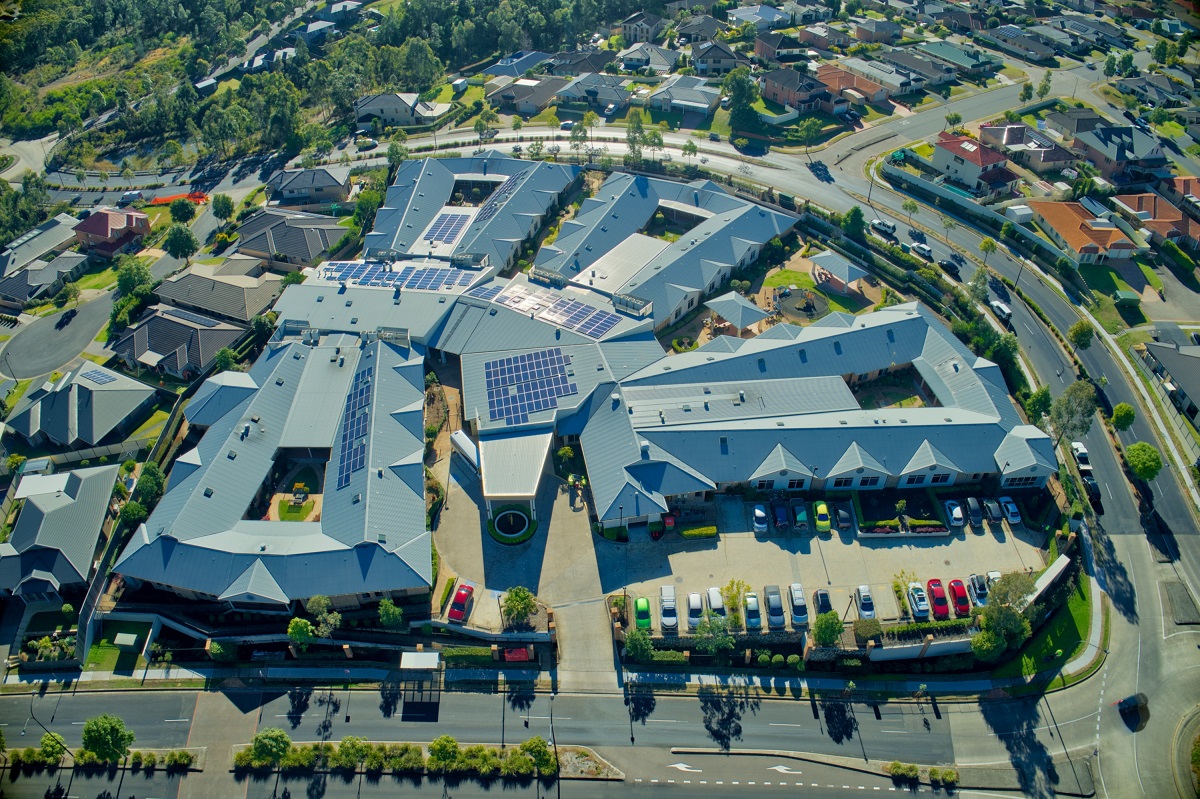 Lighting the way to happier homes
The benefits from upgrading lighting are three-fold – reduced use and cost plus an improved environment.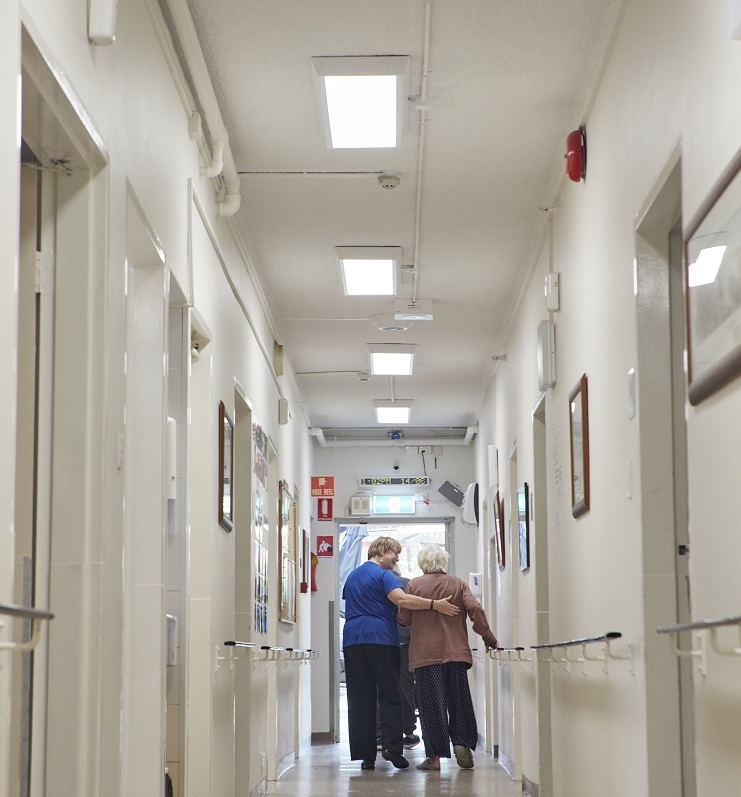 Lighting accounts for around 35 per cent of the energy use in residential aged care, says Peters.
It is possible to cut two-thirds of use by upgrading to quality and efficient LED lights that offer at least the same lux and lumen and better amenity, he says.
Older style lighting technology can increase energy costs, needlessly add to maintenance work and produce a lower quality of lighting in many homes, Peters says.
Whereas new LED lighting technology provides a brighter, safer and more welcoming environment. LEDs last longer, which in turn reduces maintenance costs and disruptions to residents.
However, the payoff is not the same if you replace using cheap lights because they will likely fail three years later, which adds a secondary cost for bulbs and labour, Peters says.
"But with new lighting, if it is good quality, you won't have to replace them for the next eight or 10 years because they last 50,000 or 60,000 hours.
"From a cost saving you get those two benefits. But you also get the amenity of designed lighting for the bedroom, which should be different to the bathroom, the common areas and the hallways.
"There is optimal lux, colour and lumen for each different part of the facility," he says. "From that you get to the lift the quality of the life of residents."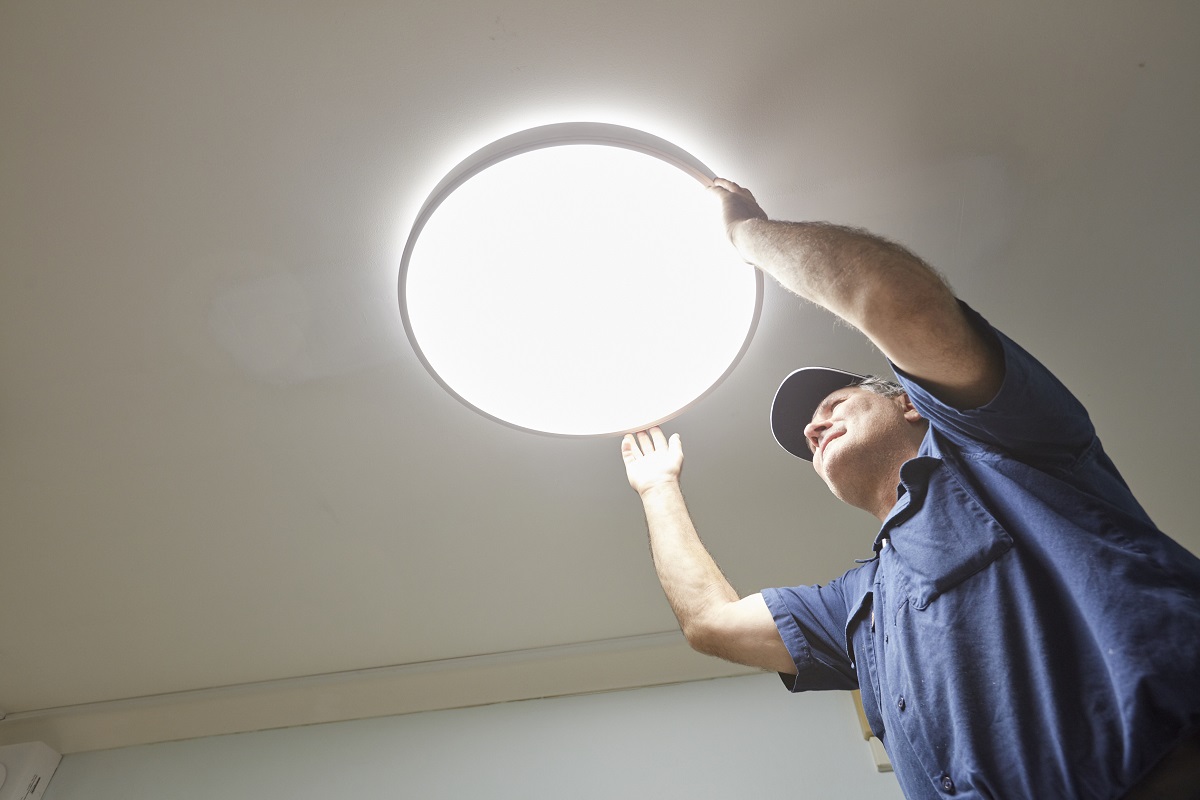 Similarly, aged care homes are perfect operating sites for solar because their electricity load generally follows the sun seven days a week and solar will only offset the day time load, Peters says.
"Other types of operations shut down on the weekend and they have more load in the evening whereas aged care facilities are perfect for offsetting the daytime load of electricity."
Every facility is unique, but on average, an aged care home can offset 20-25 per cent of its total electricity consumption in solar, he says.
"Take 20 per cent of your electricity and get rid of it by replacing and upgrading the lighting and then another 20-25 per cent through solar. In two projects you have replaced 40-45 per cent of your electricity bill. Done. If I put those two projects together, on average I will get my money back in five years."
In aged care Verdia has rolled out in excess of 49,000 new and more efficient LED lights and 6.7 MW of rooftop solar, which will produce over 10,000 MW hours of electricity each year. At the time of writing they have an additional 8 MW of solar and 30, 000 new lights planned for almost 100 aged care projects in development. Almost all of the lighting and solar projects have been for existing facilities, says Peters.
Return on investment
The return on investment for lighting is a little quicker than it is for solar PV, which has an average payback of five-to six years and provides low-cost electricity for a further 20 years, helping to offset future electricity price increases.
"Electricity is priced differently in different states and some states are sunnier. But generally you are going to have your money back in five years."
"The solar will last for 25 years and the lighting is going to last for eight years. You can do it cheap and cheerful, but none of [that] is true because your system will fail sooner and your lights will fail sooner."
Peters says the total potential across the aged care sector is 150 MW of rooftop solar and the replacement of more than 1 million lights with more efficient, better designed lighting.
"This will save the sector $100 million per year of operating costs and improve the amenity of the homes for residents."
Case study
The Forest Centre, a not-for-profit aged care provider in Wagga Wagga, NSW, found interior lighting was below recommended levels in parts of its two facilities, the Loreto Home of Compassion and Mary Potter Nursing Home.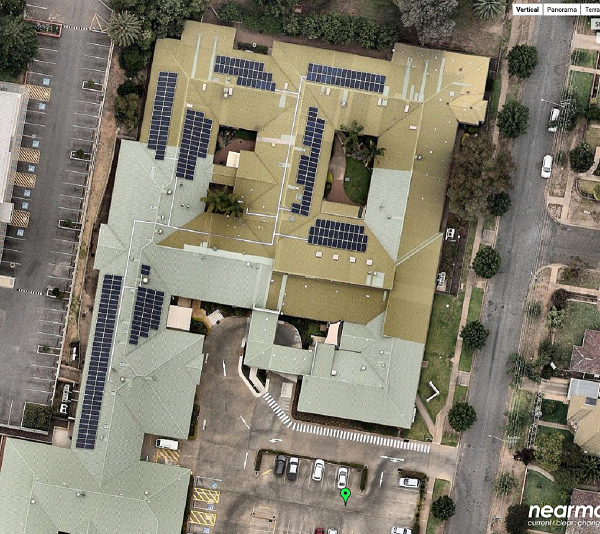 It engaged energy services company Verdia to seek cost effective improvements that would benefit their 156 residents as well as their visitors and staff.
Verdia installed 200 kilowatts of solar PV, 612 solar panels and 962 LED lights across the two facilities.
The rollout achieved a 32 percent reduction in electricity costs and a 25 percent cut in greenhouse gas emissions. The facilities combined will save around $90,000 in year one and almost $2 million over the asset lifetime, says Paul Peters, CEO of Verdia.
Comment on the story below. Follow Australian Ageing Agenda on Facebook, Twitter and LinkedIn, sign up to our twice-weekly newsletter and subscribe to AAA magazine for the complete aged care picture.