Aged care CEOs are expecting lots of home care packages, more regulation and funding for the workforce in the aged care budget, but not the full suite of measures to transform the sector that's needed.
Australian Ageing Agenda asked aged care CEOs around the country about their views on next Tuesday's Federal Budget.
That includes:
whether the widely reported $10 billion over four years in next week's budget for aged care is enough to do what's needed, or perhaps get started
the aged care measures and funding the Federal Budget must include
the measures the Federal Budget will likely include.
Like others, including the recent Grattan Institute report and the royal commission's finding, there's general consensus among CEOs that $10 billion over four years is inadequate to properly reform the aged care system.
Below are the views of seven aged care CEOs on next week's Federal Budget.
Whole-of-ageing-approach needed
BallyCare executive chairman Marcus Riley says significantly more than $10 billion over four years is required for the Government to seize the opportunity to properly reform the system.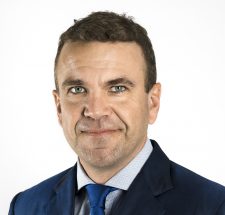 "But of even greater importance than the quantum of money is the way such funds are to be used across the system. We won't achieve optimal outcomes for the community if the system is not redesigned properly and underpinned by the right priorities," Mr Riley tells AAA.
Although not hopeful for it, Mr Riley says the Government must reset its view on aged care and establish a whole-of-ageing approach inclusive of an influential ageing ministerial portfolio that incorporates aged care but not in isolation.
"This portfolio would connect with other key areas such as treasury and finance, health, employment and training, housing, social services [and so on] to build the right framework for our ageing population for generations to come.
"Given this won't occur, the budget must include a plan to we-write the aged care legislation with a rights based foundation, creating a system that gives providers the flexibility to properly empower people who use services to exercise their voice, choice and control," he says.
Mr Riley expects the budget to focus on home care packages, monitoring and regulation of residential aged care, funding towards a workforce solution, dementia and end of life care and financial reporting requirements for providers.
Govt can invest more into aged care
Bolton Clarke CEO Stephen Muggleton says the Government has the means to do better than $10 billion over four years, which he describes as "nowhere near enough".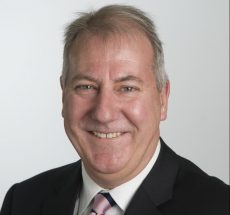 "The Government has already demonstrated it can and will allocate funds in emergency situations, for instance, the COVID-19 Response Package has already ticked up to $198 billion," Mr Muggleton tells AAA.
"The budget forecasts, on the back of record iron ore prices, are also very encouraging so there's no doubt the Government could invest more into aged care. It's only ever been a question of where they place their priorities.
"The Government should invest an additional $10 billion per annum into aged care in Australia until it catches up to the OECD average GDP spend on aged care."
He says he would like to see more investment in access to allied health and primary care but eliminating the HCP waiting time and funding for additional staffing in residential care must be the priorities.
"Both of which will fail without genuine increases in pay and conditions for front line staff and associated investment in education and training," he says.
In reality, Mr Muggleton also thinks there will be big announcements about the HCP waiting list reductions, investments in workforce, and bolstering the quality regulator.
"There will also be some form of top up funding for residential care if only to stem the rate of failure and distress in regional areas," he says.
Infavour of minimum staffing levels
Helping Hand CEO Chris Stewart said $10 billion sounds like a lot but it depends what they spend it as a quarter of that is needed to clear the waitlist for home care packages alone.
"So that is a fair percentage on just one aspect of aged care. We know that a large number of residential care providers are running at a loss and so further interim funding will be necessary whilst the recommended reforms take place, just to keep them operating and providing services," Mr Stewart tells AAA.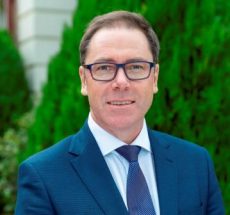 Increased regulation and quality and the governance and structural recommendations if adopted will also require significant investment, he says.
"Some of the recommendations relating to quality benchmarking, technology and the healthcare [and] aged care interface are also long term initiatives that I expect to receive substantial funding to get them activated."
Mr Stewart said the budget must include measures for the workforce including investment into pay, career pathways, skills development, job creation and enhancing the profile of aged care.
"I quite like the idea of minimum staffing levels and would like to see that appropriately funded. Regional aged care needs significant additional support," he said. "Finally I like the idea of increased funding towards quality and regulation. Providers need to keep lifting the bar to meet changing consumer demands and governance expectations."
Like others, Mr Stewart expects the budget will include significant funds directed towards home care, increased regulation and quality, plus funding and attention for a reformed aged care model and the associated Aged Care Act.
"I also expect to see a new round of capital grants to fund redevelopment of existing aged care homes to bring them up to a more contemporary and safe standard particularly from an infection control perspective."
15 priority areas to address
St Vincent's Care Services CEO Lincoln Hopper says an extra $10 billion injected into the aged care sector over four years could be a good start, but added despite the media reports, the Commonwealth's aged care budget package hasn't been confirmed.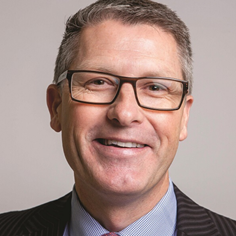 "However, given the scale of the industry's challenges both present day and ahead, it still wouldn't be enough to sufficiently address all the areas needing swift action as identified by the royal commission," Mr Hopper tells AAA.
He says St Vincent's Care Services supported the Australian Aged Care Collaboration's recent report, which recommends the Government immediately focus on 15 priority areas in human rights, access and choice, workforce, transparency and sustainability.
"This includes having enough funding to remove the home care package waiting list by December 2022 and developing a new uncapped and better integrated aged care program. Some of the more costly but essential investments required relate to the aged care workforce, such as increased numbers of care staff, their remuneration and training."
Mr Hopper says he believes the Federal Government is sincere in its commitment to wanting to fix Australia's aged care system.
"However, we won't know until that time whether the final package is truly historical, and is adequate enough to do the job that's required, or if there's a gap between the Government's good intentions and what it puts on the table and into action."
Quality care needs effective, consistent data collection
Benetas CEO Sandra Hills says $10 billion over four years was a great start but would not cover better pay for direct care workers and nurses, which was one of the most important requirements to transform the sector.
"In the context of workforce, I think the priorities should be attraction, retention and support and career paths. Budget allocations need to focus on accelerating the work of Aged Care Workforce Industry Council and the A Matter of Care strategic actions, broadening the target of workers, looking at initiatives such as apprenticeships, providing clear pathways for progression and other best practice approaches," Ms Hills tells AAA.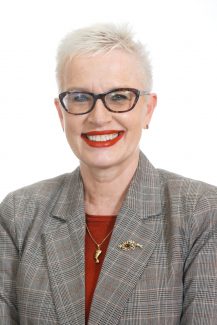 Funding to boost allied health services, attract clinicians to provide wellness and reablement services in aged care settings and improve clinical areas such as dementia and palliative care is also crucial, she says.
"An allocation of budget is required for gaining access to specialists, building programs and providing regular training across the board in both residential care and home care," Ms Hills says.
"One area that hasn't historically received the funding support required that will support quality of care is effective and consistent data collection. This includes clinical and other standardised benchmarking.
"Significant investment needs to be made in technology, working with providers and technology specialists to ensure easily accessible and translatable data can be accessed to better plan for the future needs of older Australians receiving care and support."
Everyone has been waiting a long time for aged care to receive the attention and funding it deserves and hopefully this Federal Budget delivers, Ms Hills says.
Govt must demonstrate leadership
Resthaven CEO Darren Birbeck agrees that $10 billion is unlikely to achieve the significant changes required but says it might be enough to restore the status quo.
In this budget, he said the government must address and fund the current staffing, remuneration, training and recruitment workforce challenges.
"The future success of sector is dependent upon the availability of a skilled, committed and valued workforce," " Mr Birbeck tells AAA.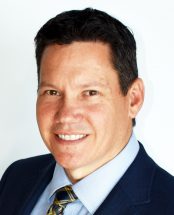 Likewise reducing the Home Care Package waitlist, which relies on developing and growing the workforce, also needs to be apriority, he says. "The release of packages will need to be delivered in a planned way that gives providers the best opportunity to effectively manage the change."
Mr Birbeck hopes "the government will demonstrate some leadership and present a clear plan even if all the details are not available" and for a balanced and properly funded approach to reform measures including regulation and compliance to avoid further strain on the system.
He expects a budget consistent with the Government's five-pillars response announced on 1 March including a focus on compliance and reporting and clearing of the Home Care Packages waiting list. Although, not by the end of the year as recommended by the royal commission, he said.
Other measures will likely address a new Aged Care Act, updates to the quality standards, funding changes, such as aligning indexation to minimum wage increases and a $10 rise in the basic daily fee, and the introduction of minimum qualifications for personal care workers, Mr Birbeck says.
"The big question is whether the government will enforce a minimum time standard for residential care and if they have room in the budget to do so. Whatever happens, I wouldn't be surprised if providers will be expected to report on these hours, regardless."
A viable workforce a top challenge
IRT Group CEO Patrick Reid says governments more concerned about balancing the budget than older Australians' access to quality care have stripped billions of dollars from aged care.
"I hope that whatever amount the government commits to aged care in this Federal Budget, it is significant enough to start to make a difference," Mr Reid tells AAA.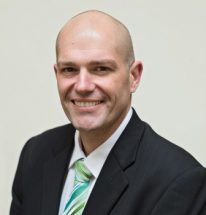 "While the rumoured $10 billion dollars over four years is not an insignificant amount, the Grattan Institute estimates the cost of meeting every recommendation in the Royal Commission's Final Report will far exceed this amount."
Mr Reid says he would welcome significant funding to attract and retain committed, trained and skilled staff as maintaining and growing a viable workforce is one of the biggest challenges they see and particularly in regional and rural locations.
"Another key priority is to ensure those who have a home care package lower than their assessed need get the right package and to clear the list of those who have been assessed but are still waiting for a package," he says.
"I would also like to see measures in the Federal Budget to support a single integrated assessment and funding system for all types of aged care – home care, respite care and residential aged care. The current system is siloed, complex and difficult for consumers to navigate."
Mr Reid says he is expecting the government will use the budget to outline its plans to address the royal commission recommendations but he won't guess what they might be.
Comment on the story below. Follow Australian Ageing Agenda on Facebook, Twitter and LinkedIn, sign up to our twice-weekly newsletter and subscribe to AAA magazine for the complete aged care picture.