The newly elected independents about to take their place on the crossbench of the house of representatives all back the royal commission's recommendations for aged care reform.
Following Saturday's election, there will be seven new independents sitting on the crossbench of the lower house – taking the total number to 10.  
As the counting of several close seats continues, Labor is near but yet to secure a majority. Should it fail to win the 76 seats needed to govern in its own right, Labor will need the support of the independents or Green MPs to push legislation through the chamber.
Judging by past comments, the incoming crossbenchers are likely to hold the Albanese Government to account over crucial aged care reform.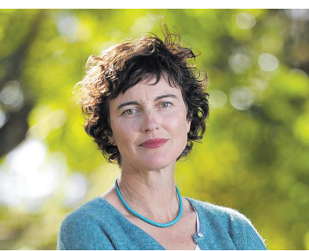 Kate Cheney – who took the West Australian seat of Curtin from the Liberal party – has pledged to fight for a workforce wage increase and better training. "I will work to ensure aged care workers are valued," said Ms Cheney. "This means securing adequate pay and the necessary skills for the critical aged care work into the future."
Zoe Daniel – one of the so-called teal independents and a former ABC journalist – won the Victorian seat of Goldstein. She backs the consensus that the aged care sector is in crisis. "Change is desperately needed, making my aged care policy extremely important."
Among Ms Daniel's aged care policies:
less bureaucracy
higher quality of care
more funding
increased staff.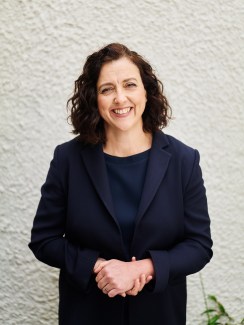 Another teal independent, Monique Ryan, ousted former treasurer Josh Frydenberg from the inner-Melbourne seat of Kooyong. Recognising that the pandemic had revealed "significant shortcomings" in the sector, Ms Ryan supports "urgent implementation of the aged care royal commission recommendations."
Likewise, new member for the western Sydney seat of Fowler Dai Le. Ms Le has been vocal in her support of the royal commission's recommendations and has promised to fight to "ensure aged care organisations are resourced with qualified and trained staff to provide high standards of care."
A Vietnamese refugee, Ms Le has noted that the aged care sector has a high number of culturally and linguistically diverse populations. "Additional resources are needed so that effective communications and skills can be developed to provide quality care," she said.
As a doctor, healthcare is high on Sophie Scamps' agenda. Winning the seat of Mackellar on Sydney's northern beaches, one of Dr Scamps' top priorities is to ensure that the aged care sector is adequately resourced.
As the member for Mackellar, Ms Scamps has also promised to:
implement the recommendations of the royal commission
attract, develop, train and better renumerate the aged care workforce
increase funding for research into aged care
improve residents' access to allied health services.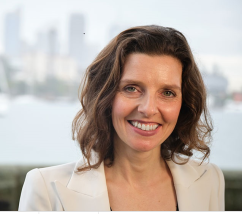 Teal independent Allegra Spender – who has won Malcom Turnbull's former electorate, the east Sydney seat of Wentworth – also supports the implementation of the royal commission's recommendations "with a rights-based approach that integrates aged care with strategies to build safe and healthy communities."
Ms Spender also backs a staff increase, a pay rise and improved skills and qualifications. "Despite numerous inquiries into the embattled aged care sector, consecutive federal governments have failed to protect the dignity, health and wellbeing of our most vulnerable citizens or support the workforce that care for them," said Ms Spender.
Another teal candidate, Kylea Tink, won the NSW seat of North Sydney. Ms Tink has described aged care as "a critical, long-term national issue for Australia" and fully supports "fundamental and systemic reform" of the sector, including "better wages and conditions for aged care workers."
Ms Tink has promised to "hold the Government to account to get this done."
Comment on the story below. Follow Australian Ageing Agenda on Facebook, Twitter and LinkedIn, sign up to our twice-weekly newsletter and subscribe to AAA magazine for the complete aged care picture.