The television program that paired seniors and teenagers in a world-first intergenerational social experiment returns to Australian screens next month.
Following the success of season one, season two of the ABC series Old People's Home for Teenagers will once again show the bonds that can build when a group of teenagers are placed in a retirement village.
As the last season showed, there are significant benefits for both cohorts, said geriatrician and program advisor Dr Stephanie Ward.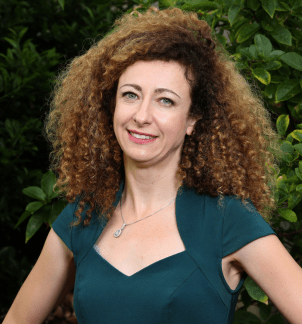 "From the surface level, the intergenerational program was something out of the ordinary for all the participants, and it was fun, it was challenging, and brought new experiences for both older and young generations," Dr Ward told Australian Ageing Agenda.
"And from this the benefits really flowed. We saw confidence improve across the whole group, happiness increase [and] loneliness and depression decrease. We saw a restored sense of purpose for many older participants, the older adults got fitter. And each generation developed a much deeper understanding of each other's experiences. Oh, and, last but definitely not least, some great friendships emerge also."
Before filming, a baseline measure was taken of the seniors' mental and physical states. The teenagers were also measured through a wellness survey – which captures resilience, hope and mood – as well as assessed for ageist thinking.
The seniors in the program – aged between 71 and 94 years old – enter the program experiencing loneliness, isolation, and depression. While the teenagers – aged between 14 and 16 years old – are struggling with low self-esteem and developing their independence.
"These teenagers were wonderful."
At first, retirement village resident Pat wanted nothing to do with the program. "The experience was forced upon me in the first place, I didn't want to take part initially," she said.
However, Pat told AAA the experience proved positive. "You always read about the terrible things that the young people do, not the wonderful things – and these teenagers were wonderful. I have found out since that a lot of young people do very good things for others and, in particular, the older population and we never hear about them.
"I got on with a youngster who was very good, he was so tall I couldn't keep up with him. His parents have since told me that he benefited with our association, and I was so happy with that."
"It got me out of a rut."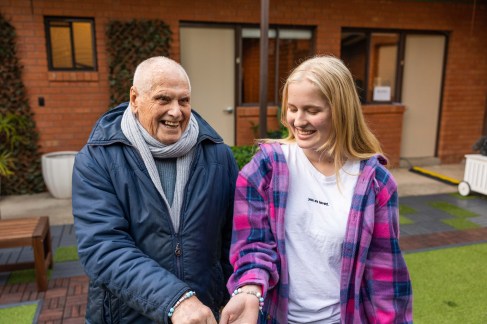 Retiree John almost quit the show in its early stages. "When I started the experience, I was not happy and didn't want to continue but I stuck at it and in the end I really enjoyed it. It got me out of a rut. I was in a bit of depression and now I am out and about every day."
John told AAA he has made lasting friendships through the program. "I've met some lovely new people and stayed in touch with the people we filmed with."
As a result of the program, John said he is far more socially active these days. "I talk to everybody now, I didn't speak to anyone before. On Thursday's we have a café open, and I have lunch each week there with some of the other people we filmed with. I appreciate everything this show has done for me."
"This was well out of my comfort zone."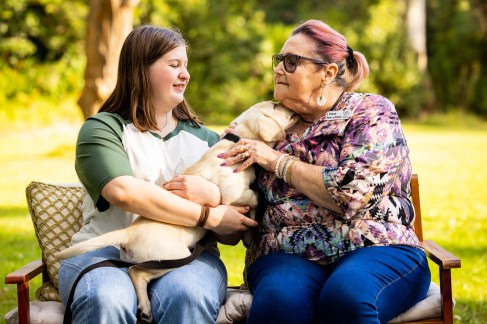 Teenager Abi felt overwhelmed by the experience to begin with. "I'm a shy and anxious person so this was well out of my comfort zone," she told AAA. "But as the time went on I found myself becoming more comfortable and confident, and it ended up being one of the best things I've ever done in my life.
"I made some amazing friends with the other teens, and older adults, but my friendship with [senior] Dale has become very special. My own grandparents don't live close by, so it's been fun doing things with Dale, like going to markets and the movies."
The program has also helped build Abi's confidence. "I feel so much braver to give things a try, and I'm enjoying my life so much more – I go out with friends more, I'm doing more art and craft, I got my L's and am loving learning to drive. I don't think I would be doing all of these things without my time on the show."
"A life-changing and heartwarming journey."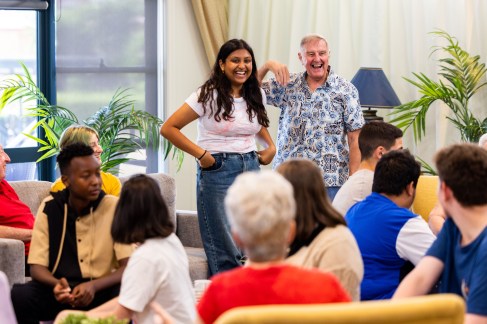 For teen Vya, the experience was an exciting one. "It was basically a six-week bootcamp of fun, creativity and intergenerational bonding between two sides of the world with hundreds of misconceptions of each other. It was such a great and enriching experience for me as a 15-year-old girl to create tight bonds to older people and especially older women with years and years of experience and a large amount of advice to give."
Vya told AAA the whole experience made all the teenagers appreciate older people more. "During the six weeks, I quickly bonded with one of the elderly people, and now my best friend, Dave. Now, Dave and I have hung out a dozen times, spent birthdays together and keep in contact always. I feel so grateful and lucky to have been able to take part in such a life-changing and heartwarming journey."
Before beginning the intergenerational experiment, Vya's mental health had been shaky. "I felt constantly lonely and upset at everything, but it all changed when I had the once-in-a-lifetime opportunity to meet 10 loving and supporting seniors, who I had no clue would now become some of my closest friends. This experience brought back the better side of me and has made me happier than ever."
While Old People's Home for Teenagers is set in a retirement village, Dr Ward told AAA that a similar intergenerational program could easily transfer to a residential aged care setting. "The residential aged care sector is a great environment for intergenerational programs to take place in, and many such programs already do take place in this sector."
Intergenerational programs can take place in a variety of settings, involve a variety of age groups – from toddlers to teens and beyond – and take differing forms, added Dr Ward.
"What's key is that each intergenerational program is designed – ideally co-designed – to meet the specific shared goals of the stakeholders involved. It therefore does involve some planning, negotiation, evaluation and refinements. But, it is something definitely worthwhile to invest time in – the benefits can be extraordinary. What a fantastic way for younger people to develop understanding, empathy and even spur an interest in the care of older people."
Season two of Old People's Home for Teenagers airs on ABC TV and is available on ABC iview from Tuesday 3 October.
Main image: program participants Charlie and John
Comment on the story below. Follow Australian Ageing Agenda on Facebook, Twitter and LinkedIn, sign up to our twice-weekly newsletter and subscribe to AAA magazine for the complete aged care picture.