A hospitality focus and making areas available for other service providers to lease top the learnings from a recent visit to Europe that aged care CEO Glenn Bunney is adopting in his facilities.
In this online series, aged care executives tell Australian Ageing Agenda about their overseas study tour experience and the learnings they have brought back to their organisation.
Mr Bunney, who is chief executive officer of Queensland sunshine coast provider Sundale, visited Switzerland last September on his second SAGE study tour, which included the IAHSA Global Ageing Conference in Montreaux.
AAA: What was your motivation for undertaking the study tour and what did you achieve?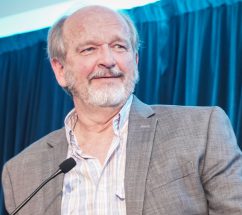 GB: I have completed a variety of other tours especially during my time on the IAHSA board but the advantage of a SAGE tour is that you undertake it with industry colleagues and can directly discuss, compare and contrast what you see with our Australian system and approach.
I was keen to both attend the conference incorporated into the program as well as see the advances that the Swiss aged care system had made over recent years.
One highlight for me was in getting to understand the Swiss system and how it compared with ours. I was also interested due to upcoming developments Sundale is undertaking to see if there were any particular learnings that I could use to apply to our thinking.
From your experience, how does aged care in Switzerland compare to aged care in Australia?
It was ironically somewhat refreshing to learn that the Swiss system is as inconsistent and convoluted as the Australian aged care system. I was surprised that in-home care was nowhere near as developed in Switzerland as I had imagined, especially given the relatively small geography represented by the country. They also share our penchant for being over-governed and over-regulated.
Tell me about the aspects of aged care that you saw on the tour that inspired you.
There were three things that stood out for me. Firstly, the buildings used for residential aged care fitted in with the local architecture and did not look like aged care facilities looking in from the outside.
Secondly, signage on the buildings was sophisticated and relatively small. More often than not it was a simple plaque on the front fence, although a couple of facilities had larger signage but it was still discreet.
The third and most significant thing was that it was rare to walk into a facility and think you were in a residential aged care service. In the majority of cases the entrance was more of a hospitality presentation void of reception desks and the like, but with a prevalence of electronic inquiry and directional signs. In one case there were coloured lights inset into the floor that guided you from the inquiry board to the lift or building area you wanted.
It was not at all uncommon for the first thing you saw to be a café or a bar with residents partaking with their family or visiting friends.
In many cases these areas also represented the restaurant – there were no dining rooms in many locations although there was space available for meals if required.
All of these facilities were used by the local community as well as residents. The architectural approach seemed to be more aligned to the sense of a local hotel or community centre than a residential aged care service, with support services such as meals, housekeeping and laundry being kept in service lifts and corridor access. What wasn't present in most cases were noisy service trolleys clattering down the hallways.
The other use for the entrance was for delivering other services to the local community and residents such as dental, medical or rehabilitation. These practices were all leased from the facility and part of the agreement was a requirement to provide services to residents when required.
In speaking with some of those leasing spaces there was high praise for the advantages of being co-located with a service especially given the customers available at their back door to support the volume required to make the practice viable.
What did you see that you intend to adapt in your aged care service?
The two elements that stand out and that we are implementing are the hospitality focus and making specialised areas available that external providers may seek to lease to provide a base from which to operate a successful practice.
In my view it is a mistake to think that we can be everything for everybody, however it is readily in our hands to facilitate everything for everybody. Just because we own it does not mean we are the best to operate it, and collaboration and mutual interest should be the drivers when selecting your partners.
What key learnings from the tour can you share with your counterparts in the sector?
Regardless of where one travels in the world when looking for inspiration and learnings, it is clear that we all face the same challenges – regulatory overload, funding shortages and workforce challenges – however the nuances of the various solutions change.
It is said that travel broadens the mind and I believe that to be absolutely true. To me it does something else though – it opens the mind to possibility and solutions thinking – but it also reminds me every time I speak with global colleagues that in spite of false-truth based reporting, Australia should stand proud of its aged care system.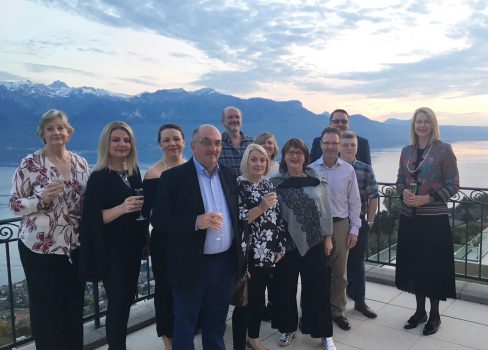 Do you have a study tour experience to share? Get in touch at editorial@australianageingagenda.com.au