Talking shop: Michael Nemere, general manager of procurement at Bethanie, answers our questions on procurement.
AAA: What are the main areas you procure and are responsible for?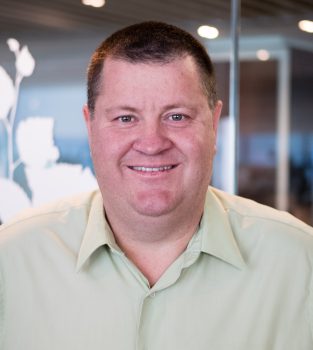 Michael Nemere: We manage all direct and indirect spend categories within Bethanie operations including fleet management and general insurance services. The nature of procurement is quite diverse and supports the delivery of care to our customers within our residential facilities, community housing and villages, social centres and those living at home.
Our suppliers play an important role in the experience our customers have, so we work with them in a collaborative way to ensure products and services are delivered safely, to specification, on time and within contract price. Organisational culture congruence with our suppliers is very important to the customer experience.
Key product categories include medical equipment and consumables, hospitality consumables and whitegoods, ICT, food, maintenance equipment and consumables. Key service categories include allied health, agency staff, maintenance, facility management, fleet vehicles, corporate services, utilities and ICT.
What number of facilities, residents and staff is within your procurement remit?
Bethanie has 37 operational locations in Perth and regional Western Australia including 12 retirement villages and 12 aged care facilities. We also offer a broad range of in-home aged care services, social centres, serviced apartments and affordable housing.
Bethanie has over 1,000 aged care suites serviced by a team of more than 1,900 staff and 600 volunteers.
Which areas of operations do you outsource and which areas are covered in-house?
Bethanie adopts a hybrid model for outsourcing. Insourced services include clinical support, maintenance, catering, laundry, ICT and head office services. Outsourced services include specialist equipment maintenance, some facility services and allied health services. We are reviewing how we deliver maintenance and fleet services.
What are the key procurement challenges your organisation is facing?
Bethanie embarked on a journey to transition from a paper-based reactive procurement model to system-based procurement using Dynamics AX in 2016 and completed the process at the end of 2017.
The deregulation of the aged care sector has meant not-for-profit organisations such as Bethanie have had to become more commercially competitive. For procurement, this has meant challenging our internal contract owners and our suppliers to deliver products and services more competitively or differently without compromising quality.
What strategies do you use to address these challenges?
Our project to implement an enterprise resource planning (ERP) solution involves several key strategies:
selecting a product that is fit for purpose for our business operations
appointing a certified implementation partner that works collaboratively throughout the project
appointing an experienced project manager that understands the business and can manage change
recognising that Bethanie has a strong internal team of subject matter experts from finance, accounts payable, procurement, ICT and operations and it is these professionals who have the aged care industry experience
adjusting business ways of working to align to ERP system logic and functionality, which mitigates customisation and development costs
applying organisational competencies and implementing a robust training program.
We have adopted a structured review of all third-party spend categories and contracts. Applying category management principles, we are progressively working though our contract portfolio to review scope and pricing strategies, benchmarking costs, challenging accepted norms and applying sourcing tactics that will deliver increased value to Bethanie. We are also looking to improve our post-award contract management through training and improved supplier performance and relationship management.
How do you use technology to assist with procurement?
Dynamics AX has provided Bethanie with the platform to generate significant business value including procure-to-pay (P2P) automation, fully-integrated business-to-business (B2B) supplier managed catalogues, contract administration – such as competency and insurance certificates of currency, police clearances, prepayment, retention and bankers guarantees – and integration with finance and construction projects. We also have real time data to support business decision making.
Our technology roadmap is being developed to integrate Dynamics AX with other products including our customer relationship management and maintenance programs, or to merge in one holistic ERP. We are looking to expand B2B to develop a Bethanie marketplace for ordering for home care clients, including private purchases.
Where and how do you achieve efficiencies?
We are developing performance benchmarks and setting targets that we will measure via a performance scorecard. Key themes include invoice optimisation, supplier consolidation, P2P automation and contract life cycle value creation (cost savings).
Our ERP solution is a key enabler to simplify our procurement processes and reduce our procurement costs and measure performance. Having a well-defined procurement policy and supporting business processes is very important to maintain efficient procurement.
Our procurement policy also offers flexibility to our business to procure goods and services including the use credit cards, petty cash, reimbursement and purchase orders.
Do you have any tips for your counterparts?
Your ability to create value and deliver quality procurement comes down to your relationship with the business and the procurement team itself.
This article appears in the current May-June edition of Australian Ageing Agenda magazine.
Subscribe to Australian Ageing Agenda magazine and sign up to the AAA newsletter