Achieving age diversity has been a long-standing challenge facing aged care organisations and their boards. Australian Ageing Agenda profiles four professionals who are involved in a young leaders program in the sector and have some big ideas for aged care.
As someone who had worked variously as an assistant in nursing, a registered nurse and an acting facility manager, Lauren Muir wanted to know just how aged care boards came to reach the decisions they did.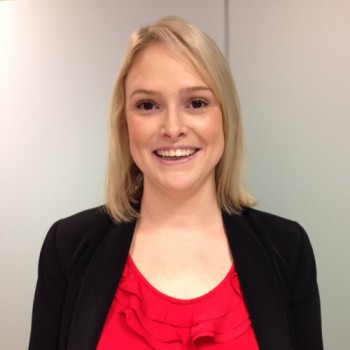 "I wanted to understand the decision-making process for a board member behind setting a budget for an aged care facility, for example, particularly if they had never looked after an older person," she says.
Muir first experienced aged care working as an AIN while she undertook her Bachelor of Nursing. After graduation she spent a couple of years in the ED, but realised she missed working with older people.
Muir has worked as an ACFI manager and acting facility manager, and recently started a new job as facility manager with a major provider.
"I want to make a difference," Muir says of her interest in leadership. "I wanted to know more about board governance and how it influences the roles within aged care facilities."
She spotted an advertisement for Engaging Young Leaders on Aged Care & Community Boards, a three-month program that provides young people with the knowledge and skills to step onto boards and committees in the aged care sector.
The premise behind the Perth-based program is that young people are "untapped resources of new ideas, fresh thinking and community understanding that could help find solutions to the increasingly difficult challenges" facing the sector.
"I thought, this is the answer to all my questions," says Muir. With that, she relocated to Perth to undertake the program.
"It was very rewarding, a real eye-opener; you learn how extensive the roles and responsibilities of being on a board are, and the different ways that boards run, depending on their size."
A month after completing the program, Muir secured a board position on Women's Health In the South East, back home in Melbourne.
Commenting on her initial desire to understand how boards reach crucial decisions, Muir says she has learned "you don't have to know everything to sit on a board; you have your CEO, your staff who you should be collaborating with to get that information."
For Muir, how aged care organisations support emerging leaders will be crucial to their success.
"The role I'm in now was attractive to me because of the emphasis on leadership and management that runs through the organisation. I can see I'm working for a company where there is a structured program in place. That caught me hook, line and sinker," she says.
'It is about exposure'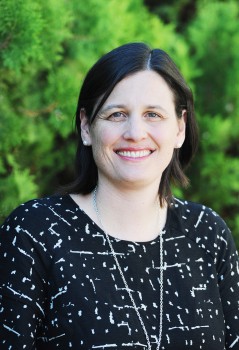 From an early age Louise Forster saw the human impact of the provision of care and support, growing up in a family that provided respite to children with disabilities.
By age 18 Forster had applied to the local council to volunteer in her own right, in local holiday programs and resite.
"I had grand ideas of doing something completely different," she says of her later choice of study at university – a Bachelor's Degree in Anthropology – but even that eventually meandered towards her real passion; her honours research investigated the representation of deafness in the media.
For the past four years, in her role at CommunityWest, Forster has been leading a range of projects to support aged care providers in the rollout of consumer directed care.
With an emerging interest in leadership and business governance, Forster seized the opportunity to participate in the Spirit of Southcare Leadership Program in 2012, which is run by Nicky Howe, CEO of Southcare and instigator of the young leaders program. When Howe put out the call for the inaugural intake of the young leaders program in 2013, Forster applied and was accepted.
Through the program Forster secured a traineeship with Swan Care Group, and was subsequently offered a board position with Mercy Care, under a one-year special appointment.
Forster juggled all this while undertaking a Masters of Business Administration (MBA) at the University of Western Australia. "I'm doing one unit at a time, which is manageable. Although you don't have much of a social life," she says.
Forster admits that friends often ask if she'll move to another sector once she completes the MBA, but she quickly dismisses the notion. "With the MBA I'll have the skills to move upwards in the sector, but I have no desire to move out of it."
Forster is passionate about the range of opportunities aged care affords young people, especially those with leadership aspirations. "It's about exposure," she says when asked how providers can attract young professionals. "I post a lot on social media and by doing that I'm showcasing a sector where young people are doing well."
Forster points to research that says generations X and Y are more interested in careers where they can make a difference, rather than those simply offering high salaries. Further, many young people have personal links to aged care – through a grandparent being cared for, or stints volunteering – and providers can tap into that through clever marketing for recruitment, she says.
A motivating prospect
Matthew Horgan is similarly of the view that young people would find the current and emerging opportunities within aged care appealing.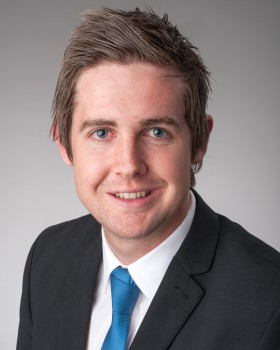 Horgan has been working as a process engineer with Alcoa in Perth since he immigrated from New Zealand in 2011. He is undertaking an MBA alongside Forster, through whom he discovered the young leaders program.
"I was looking for opportunities to broaden my experiences, learnings and skills," Horgan says of his interest in the program.
Towards the end of Horgan's participation in last year's intake he was accepted for a one-year traineeship with Swan Care and has been sitting on its board since July.
"I've absolutely loved my time there, it's been a fascinating experience to sit on the board of such a large organisation and get a strategic overview, looking through that kind of lens," he says.
The opportunity of learning about the "unique, complex challenges" that aged care organisations are facing is something Horgan says he has relished. "There's no easy answer to things like consumer directed care. It's great to be part of a board and a team that is working through solutions."
Indeed Horgan admits that he underestimated the complexity of the challenges facing the sector. "I can honestly say that the challenges would be every bit as complex as those I face on a day-to-day basis as an engineer, if not more complex, because my day-to-day role is all about making profit, whereas in a not-for-profit you have your mission statement you are trying to abide by as well as being commercially astute."
On what the sector can do to attract more young people, Horgan suggests providers promote awareness of the leadership opportunities available. "A growing number of boards are offering traineeship positions, looking for young people as directors and in leadership positions. Certainly my MBA cohort is actively looking for those types of roles and positions."
He similarly says the sector needs to highlight the complexity of the issues it is facing, "and the fact we need young bright minds all around the country to be working towards solutions," he says.
More broadly, Horgan believes Australia has a chance to become a global leader in aged care. "I find that something really motivating to be a part of and other people in my demographic would find it equally motivating," he says.
'Waging a war for talent'
Like Horgan, Phil Beckett believes that with aged care undergoing significant reform, there are plenty of possibilities for young people to be involved in implementing those changes.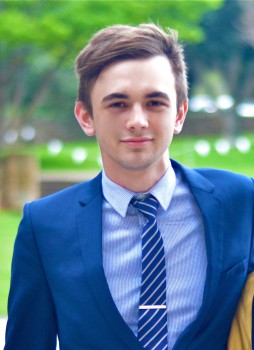 Beckett, who is a senior consultant in health, ageing and human services at KPMG, has been taking part in this year's young leaders program since February.
Beckett has been working at KPMG since he was 17, having been taken on as a cadet straight out of school. He maintained the cadetship while studying his Bachelor of Commerce, majoring in financial accounting, entrepreneurship and innovation.
He works as part of a national team that advises government, NFPs and for-profit organisations working in areas such as child protection, homelessness, health and aged care.
Beckett had been involved in the youth sector and until recently was on the board of the Youth Affairs Council of Western Australia. Through that position he became aware of the 'unconventions', which are seminars held as part of the young leaders program.
Beckett says he is currently deciding whether he will take up a board position in aged care, adding that he is keen to retain the network of leaders he has developed through the young leaders program.
"Aged care is a sector that is undergoing fairly significant reform, with a massive focus on individualised services from a funding and service delivery perspective. There are plenty of opportunities for young people to be involved in making those changes come about," he says.
Rather than aged care needing to increase its attractiveness to young people, Beckett believes the sector's task is to highlight the possibilities it offers.
"Many people have an outdated view of aged care, but it's a dynamic area that is undergoing a significant amount of change. For a lot of young people it's just about being aware of those opportunities. That awareness helps to open the door, especially from a board perspective.
"If a board goes out and says it is looking for younger board members, it wants to improve age diversity, then that is something that will make a younger board member more comfortable with applying for that opportunity when they might not have previously."
Beckett adds that aged care faces a similar challenge to many other sectors, "in the sense that you're waging a war for talent in a competitive market; young people are out there, it's just about making the opportunities available and accessible."
Want to have your say on this story? Comment below. Send us your news and tip-offs to editorial@australianageingagenda.com.au 
Subscribe to Australian Ageing Agenda magazine (includes Technology Review)