Aged care providers are reaching into their own pockets to pay all facility staff a retention bonus, with one budgeting $160,000, providers tell Australian Ageing Agenda.
For the first two instalments of the bonus, Ryman Healthcare has spent $120,000 to extend it to non-eligible staff while Peninsula Villages and Donwood Community Aged Care Services have paid out $108,000 and $60,000 respectively and committed to paying the third instalment to all.
The aged care minister told AAA the government wasn't budging on the eligibility criteria and suggested providers could draw on other funding targeting additional costs and workforce supply pressure to pay the bonus.
The Federal Government announced the $235 million Workforce Retention Bonus Grant in March plus two additional instalments worth $205 million in total in August and September to support aged care workers during the pandemic.
However, only direct care workers in residential care, such as personal care workers, registered nurses, enrolled nurses and allied health staff are eligible to receive the $800 bonus.
The government has received ongoing backlash from provider and worker representative groups, aged care providers, individuals and the Opposition, all of whom have called for the scheme to be extended to include other essential facility team members including laundry, cleaning and catering staff.
Extending bonus lifted staff engagement, morale
An aged care provider peak body told AAA several members have reported paying non-eligible staff a retention bonus from their own pockets.
Ryman Healthcare operations manager Paul Sutton said the organisation decided to pay all staff because they wanted to ensure the whole team was rewarded.
"Right from the outset of the pandemic, we recognised that the key to keeping our residents safe from the virus was ensuring we had an engaged, supported and well-trained staff," Mr Sutton told AAA.
"While our care teams are on the frontline of our fight against COVID-19, every single staff member – from housekeepers to kitchen staff, gardeners to management – have gone above and beyond to ensure their village is a safe haven for our residents. It's been a whole team effort, so we wanted the whole team to be rewarded for it," he said.
Mr Sutton said the provider has spent $120,000 on the first two instalments to pay the bonus to staff ineligible for the government's scheme.
"With our residents' lives literally on the line, we think that's a very small price to pay," Mr Sutton said.
He said the organisation has also offered staff welfare packs, free daily meals at work and mental health webinars to support its staff as well as inviting employees to move into village apartments to help minimise the risk of infection.
The response from staff has been positive, he said.
Donwood Community Aged Care Services chose to pay staff because the everyone in the organisation is part of the one team, said CEO Natasha Wilkinson.
"Donwood has the philosophy that all staff contribute the care and wellbeing of our residents," Ms Wilkinson told AAA.
"It was only fitting to never differentiate from the work and effort each and every one of our staff members have made to keeping COVID out of Donwood thus far and caring for the residents during this pandemic," she said.
Ms Wilkinson said Donwood has already spent $60,000 to pay non-eligible staff a retention bonus and committed a further $30,000 for the third instalment.
Staff morale has been positive as a result, she said.
"Our staff have all felt very valued and important. They all take on key responsibilities in the care for our residents and this has again further united them to work as a team in the best interest of the resident."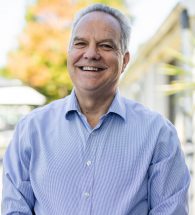 NSW regional provider Peninsula Villages is another organisation who has already shelled out more than $100,000 to pay the bonus to all staff.
Peninsula Villages CEO Shane Neaves has been vocal about scheme for months, including via an open letter to the aged care minister in June highlighting the retention bonus' poor definition of direct care worker, insufficient value and red tape.
In September Mr Neaves announced that Peninsula Villages would extend the bonus to all staff.
The provider has committed a further $54,000 for the third instalment, which will bring its total spending on the retention bonus to approximately $160,000, a spokesperson from Peninsula Villages told AAA.
Ryman Healthcare has not yet made a decision on whether it will extend the third instalment of the bonus to non-eligible staff, a spokesperson for the provider said.
Eligibility not in the "spirit" of bonus
The eligibility criteria for the retention bonus for home aged care workers has received a similar backlash and response.
Most people providing any support services to Home Care Package Program recipients are eligible for the $600 retention bonus in home care including those providing clinical or personal care, cleaning and household tasks, meal preparation and shopping services, social support and transport and allied health and respite.
But aged care workers providing services under the Commonwealth Home Support Program or home care workers in administrative or management roles are ineligible.
Home and community aged care provider Suncare Community Services is among those who has dipped into its pocket to pay non-eligible homes care staff.
The cost has been "fairly substantial," Suncare Community Services CEO Russell Mason told AAA.
Mr Mason said Suncare's board decided to extend the retention bonus to its 400 staff members, including casual staff.
"We felt that it was not quite in the spirit of the intention of the workforce bonus to only support a small number of staff," Mr Mason said.
"Everybody has gone above and beyond during what is a fairly difficult and anxious period."
Govt focused on retaining direct care staff
Minister for Aged Care Richard Colbeck said the Australian Government recognised the important role of aged care workers including non-direct care staff.
"The key focus of the retention measure is to ensure direct care staff are retained, particularly as this was an area of concern at the beginning and through the pandemic," Mr Colbeck told AAA.
"Work practices have changed dramatically and the retention bonus is aimed at ensuring staff levels are reinforced and the care for residents remains a priority," he said.
Mr Colbeck said providers could also tap into the $78.3 million in temporary additional funding announced in March for residential aged care providers to support additional costs and workforce supply pressures.
"Providers may choose to use some of this funding to support workers not eligible for the retention bonus," he said.
Comment below to have your say on this story. Subscribe to Australian Ageing Agenda magazine and sign up to the AAA newsletter