Prominent dementia researcher and adviser among those celebrated in the Australia Day Honours.
One of Australia's leading researchers into dementia has been recognised for his contribution to our understanding of the disease as well as older people's mental health.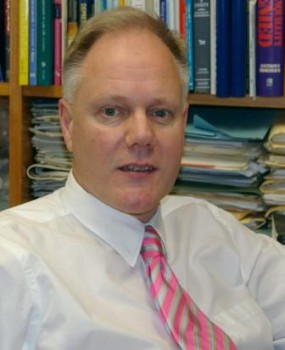 Emeritus Professor David Ames was included in the Australia Day Honours as an Officer of Australia in the General Division for his service to psychiatry, as an academic, author and practitioner, and as an adviser to professional bodies.
Professor Ames was director of National Ageing Research Institute 2007-2015 while as a researcher he has explored new drug treatments for Alzheimer's disease and ways to improve the care of people living with dementia, their families and carers.
Since 2006 Professor Ames has been the principal investigator of the Australian Imaging, Biomarkers and Lifestyle Flagship Study of Ageing (AIBL), a global research project on Alzheimer's disease.
Associate Professor Briony Dow, chief executive office of NARI, congratulated Professor Ames, saying his research "has made a world of difference to all who are impacted by dementia."
Maree McCabe, CEO Dementia Australia said: "On behalf of all people impacted by dementia I wish to acknowledge Professor Ames for his dedication to the care of older people and the difference his research has made."
Elsewhere, eminent scientist Dr Graham Farquhar was named Senior Australian of the Year.
Dr Farquhar was the Australian Capital Territory finalist, celebrated for his work to improve food security.
Minister for Aged Care Ken Wyatt said the impact of Dr Farquhar's work, particularly in the development of drought-tolerant wheat varieties, has been felt around the world.
"His efforts over many decades have helped lift agricultural production and include research into photosynthesis and how plants work."
Other recipients in the Australia Day Honours included:
Aged care residents advocate and campaigner Barbara Spriggs
Gary Baker of Blackmans Bay, Tasmania, for service to health and aged care
Professor Barbara Workman of East Hawthorn, Victoria for service to geriatric and rehabilitation medicine, as a clinician and academic, and to the provision of aged care services
Walter Davidson of Edgeworth NSW for service to aged care
Pauline Frances Iles of South Perth for service to aged care
Peter Lewis of Bellevue Hill NSW for service to the community through aged care and cultural organisations
Annette Madden of Highett, Victoria for service to aged care.
Comment below to have your say on this story
Send us your news and tip-offs to editorial@australianageingagenda.com.au 
Subscribe to Australian Ageing Agenda magazine and sign up to the AAA newsletter