From sustainable design to renewable energy and purchasing carbon offsets, Australian Ageing Agenda meets three aged care providers that are taking significant steps to minimise their environmental footprint and demonstrating why investing in sustainability has some surprising benefits.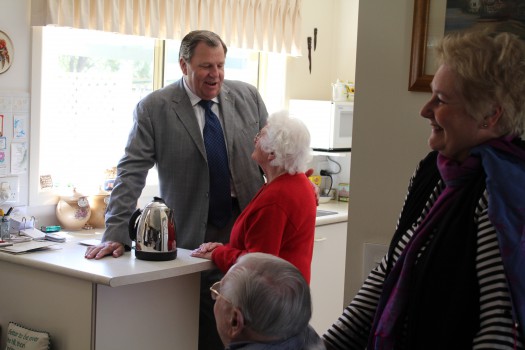 An early adopter
NSW provider Warrigal is a leader in embedding environmental sustainability into its strategic plan and organisational culture and is the winner of multiple sustainability awards since its journey began in 2008.
Warrigal is currently a silver partner in the NSW Government's Sustainability Advantage program and within two years it plans to become the first aged care provider in the state to achieve gold. Gold membership recognises organisations that can demonstrate outstanding environmental achievement and leadership.
Following an energy audit, Warrigal introduced a range of energy efficiency programs including upgrading to LED lighting and replacing older T8 fluorescent lights with less energy demanding T5s. The organisation has also installed cold water laundry systems utilising ozone technology and recommissioned their Heating, Ventilation and Air Conditioning (HVAC) systems to support more efficient energy use.
A key area of strength and innovation has been Warrigal's cultivation of collaborative partnerships with organisations such as the University of Wollongong (UoW) and the Regional Development Australia-Illawarra.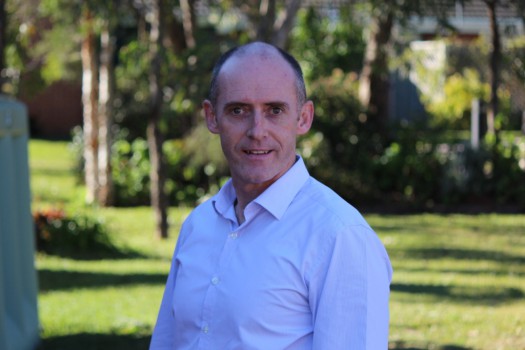 Warrigal is currently involved in the Energy Efficiency in the 3rd Age project, which aims to identify better ways to improve the energy efficiency of low-income older Australian households without compromising their quality of life and comfort. Alongside UoW, Warrigal is taking part in the $3.5 million research project with two other aged care providers IRT and the Royal Freemasons Benevolent Institution. The project, which received a Federal Government grant, is due for completion in 2016.
Another area of research for Warrigal is the relationship between thermal comfort and dementia, which is being conducted in partnership with a PhD student at the UoW's Sustainable Buildings Research Centre.
Property and sustainability manager at Warrigal David Rogers says the organisation is strongly investing in research to ensure that its sustainability initiatives and environmental design strategies are evidenced-based.
Other recent initiatives at Warrigal include creating a 'sustainability in the home' guide for independent living residents, recycling goods through One Ten Enterprises, which exports surplus clothing to African countries, and purchasing Greenfleet carbon offsets to counterbalance the emissions created by Warrigal's company cars and buses.
Rogers says the success of Warrigal's sustainability strategy is dependent on developing the necessary culture within the organisation.
"We acknowledge that this is an ongoing journey and until sustainability is ingrained as a habit in all of our 750 staff, I'm not going to consider it successful."
Rogers likens the movement around environmental sustainability to the embedding of a workplace safety culture in aged care decades earlier. "Occupational health and safety was not ingrained in everybody 20 years ago, but today you don't think twice before you consider your safety and the safety of residents and colleagues. We are looking at creating a similar culture around sustainability in aged care."
From contract procurement to waste disposal, the values of sustainability should guide all areas of the business, he says.
As part of Warrigal's 2020 strategy, Rogers says the company has committed to review and identify ways to reduce energy consumption and waste and to implement an environmental sustainability design standard for new and upgraded buildings.
Warrigal has also set a target of reducing its greenhouse gas emissions by 6 per cent.
* * * *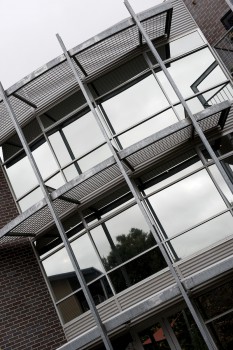 A comprehensive strategy
Baptcare's sustainability coordinator Liam Henderson says the returns on investing in environmental sustainability make the decision a "no brainer".
Not only are there substantial and relatively quick financial savings to be made from resource and energy efficiency projects, the pay-off in terms of improvements to residents' health and comfort, staff engagement, productivity and corporate image present a compelling case in favour of going green, he says.
For example, by installing EnviroSaver, an ozone laundry disinfection system by Laundry Solutions, at a newly acquired site, Baptcare says it will reduce energy and water costs by approximately $10,000, cut 50 tonnes of greenhouse emissions and save 622,000 litres of water per year.
The ozone system is also softer on fabrics, thereby extending linen life and better protecting residents' clothing. "These projects save money and have a really great impact on the environment," says Henderson.
Baptcare, which operates nine aged care facilities throughout Victoria and Tasmania, commenced a program of sustainability and efficiency three years ago and created a dedicated role within the organisation to drive the changes.
A program to introduce LED lighting, sensors and lighting controls across its facilities has not only cut energy costs and greenhouse gas emissions, but also reduced maintenance time and improved the quality of the lighting for residents, he says.
Complementing its energy efficiency projects, Baptcare has recently installed its first solar system at a facility in Kerang in Victoria, which will generate approximately 10 per cent of the facility's electricity.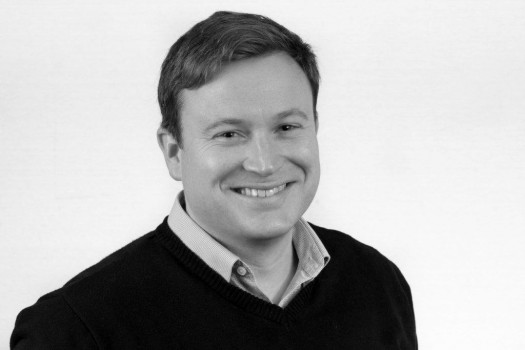 Henderson says the solar installation will deliver savings of approximately $6,000 per year. "It's about making that site more financially sustainable. It is a regional site and it is very affected by electricity price rises. By making the site more operationally efficient, we will be able to invest more money into services for our residents."
Henderson says a commitment to environmental sustainability closely aligns with Baptcare's mission and values and there was also a clear expectation from staff, residents and the local community that the organisation demonstrated it took its environmental responsibilities seriously.
Improving the resilience of its buildings to climate change was also a key driver, he says. As a result, insulating window film has been installed throughout its facilities to reduce heat stress in the summer months.
"We are very conscious of the impacts of heatwaves, which are becoming more frequent and more severe under our changing climate. We understand that heat is one of the biggest health threats to our residents and so we're investing in this not just to save money on our bills, it really is part of our care program as well."
In the future, Henderson says the organisation intends to focus more attention on opportunities to support environmental sustainability in clients' homes and to move beyond building design to areas such as procurement and waste management.
The organisation will also work towards bundling environmental projects together at particular sites to achieve deeper impacts.
Henderson urges all aged care organisations to get involved in environmental sustainability. "It is the easiest way to save money on overheads and it has lots of other benefits for residents and staff too. When you look at sustainability as a way to achieve multiple benefits, not just environmental, the case is really compelling."
Baptcare was awarded the City of Melbourne's CitySwitch Green Office Award in 2014 in recognition of its comprehensive sustainability program.
* * * * *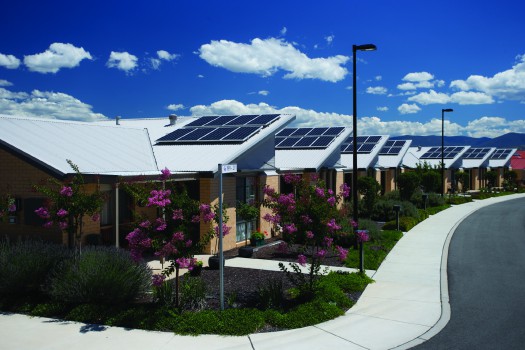 Residents save big through solar
The inclusion of environmentally sustainable design (ESD) initiatives was a primary goal in the construction of Goodwin's most recent seniors living development, Monash Green, says CEO Sue Levy.
"The incorporation of a number of significant passive ESD initiatives offers direct and ongoing benefits to residents," she tells AAA.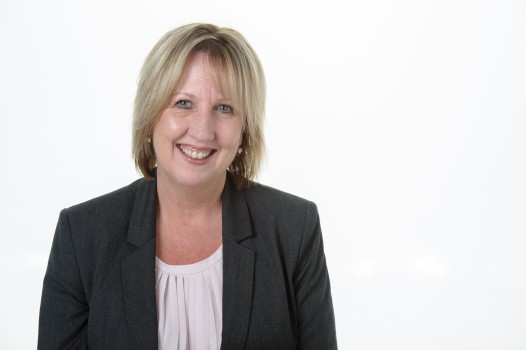 Among them are significant reductions in utility bills through the use of solar energy and rainwater harvesting.
The site has been carefully shaped so that almost all stormwater is harvested from more than four acres of roof areas and road into a new central lake where it is recycled to irrigate the extensive gardens throughout the village.
Photovoltaic cell technology has also been used across the development to generate electricity through renewable energy. Ms Levy said the organisation has received feedback from residents of savings of up to $775 per year on their energy bills.
Goodwin has invested over $450,000 in its solar panel systems in addition to receiving a Community Energy Grant from the ACT Government, which covered part of the installation costs.
All of the independent living units have also been designed to take full advantage of northern facing facades
Other features include the use of low-embodied energy and recycled materials, high levels of insulation and low-e glass and double glazing to help retain heat in the winter.
Monash Green has been shortlisted for Australia's Best Retirement Living Development in the Property Council of Australia's 2015 Innovation and Excellence Awards. The nomination is shared with AMC Architecture.
* * * *
This article currently appears in the March-April issue of AAA.