The traditional lines of demarcation between retirement living and aged care are eroding as operators seek to provide a range of health and aged services within their villages so they can meet resident preferences. AAA looks at the various models in action.
The desire of seniors to age in place and experience a "continuum of care" rather than having to move between care settings as their needs increase is driving a wave of diversification and new partnerships in the retirement living space.
Retirement living operators can no longer be primarily concerned with bricks and mortar; to meet current and future consumer preferences, a wide range of health and aged services need to be available within their villages.
To meet those preferences, a variety of business models are emerging – from organisations providing all service streams themselves (retirement living, home care, aged care) to partnership and consortia models, where operators engage other organisations that can complement their offering.
Australian Ageing Agenda spoke to three organisations that have firmly moved into this integrated space – one operator is providing the full range of services itself, while two others have chosen partnerships to bring new services to their villages.
'Meeting desire for continuous service'
RSL Care has integrated home care, retirement living and residential aged care at 22 of its communities from Cairns in Queensland to Newcastle in NSW.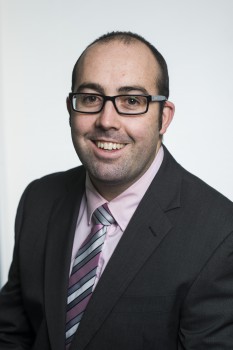 The impetus for developing sites that blend retirement living with aged services came from extensive consumer research conducted by the organisation, says Luke Greive, chief operating officer with RSL Care.
"We did thousands of hours of interviews and focus groups along the eastern seaboard to understand what our current and future customers will be looking to us to provide," he tells AAA.
One of the recurring messages from consumers was around the desire for continuous care, he says. They wanted seamless transitions between areas of service – from independent living to support services and aged care.
While the funding and legislative frameworks effectively create "massive break points" between service lines, consumers did not want to have to go through the same assessment processes, and face the same questions about financing, each time they transitioned from one setting to another, says Greive.
"This integrated theory resonated with every consumer who we subsequently checked it with. They said it would be fantastic to move to a location and opt in and out of services."
The management team took this overarching concept and looked at what it meant for RSL Care's existing accommodation types, services and delivery models.
Given the organisation's track record in delivering services across home and residential care and retirement living, as well as its desire to "own and maintain the customer relationship", RSL Care decided to operate all the service elements itself, rather than entering into a partnership with other providers.
The organisation identified that, in order to provide the services that clients wanted at each of the communities, it needed staffing cohorts that were prepared to work across service lines, rather than in one setting, says Greive.
"Normally there's a fair degree of autonomous thinking in home care, residential care and so on. We think there's a great opportunity for some people working in residential care to be supported to work in the home care environment. The future for us is having integrated communities of staff who are happy, trained and competent to work in all operating environments of the services we supply."
From the legislative and funding perspective, unpicking some of the organisation's processes and systems was a challenge, he says. "Some of those have been built up for RSL Care over 75 years, so you're not starting with a blank sheet of paper. You have to align what has been done historically with what customers are looking for, and then build that service into a specific integrated community."
Several of the company's senior executives went on study tours to New Zealand, Scandinavia and Europe to observe integrated models there.
"We also did an enormous amount of research across the UK and US to see what they were doing. We really incorporated those learnings into what we were seeing as the future of our integrated community environment," says Greive.
To bring about the integrated communities, the provider's home care units were moved from their community-based locations into new bases on site with the provider's residential aged care facilities.
"We had to talk to our customers and let them know what we doing and why, what service options it would open up for them," he says, adding that education sessions and workshops were also run with staff.
Discussing the outcomes of the integrated model, Greive cites the flexible service options now available to consumers, while staff are starting to see that integration is leading to synergies across sites and services, with greater sharing of resources and ideas. "They have increased capacity to supply the services they need," he says.
'Filling the gap in the middle'
"It's a real hot topic of conversation amongst the retirement living and aged care sectors at the moment," says Stephen Bull of the push towards a "continuum of care" between the sectors.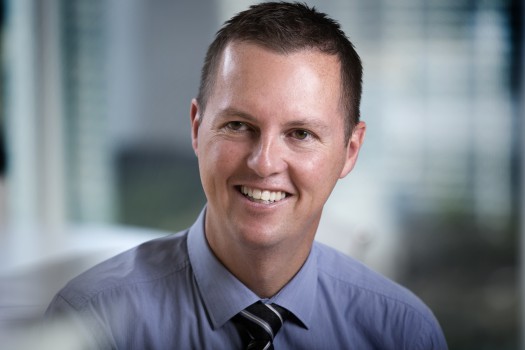 Bull, who is group executive and CEO of retirement living for Stockland, says most operators are really just starting to explore and understand what it means in practice.
With the current reforms in aged care, many aged care providers are moving down the high care path, while retirement living operators focus on independent living – leaving a "real gap in the middle," Bull argues.
"I think that's the gap where you're going to see a real focus in the next couple of years, because there are some residents who are not ready to go into high care aged care, but they can't live independently either."
Bull says that residents move into retirement villages for a whole range of reasons including peace of mind, a sense of community and a "lower maintenance lifestyle." However, they also want the peace of mind that comes from knowing they won't necessarily have to move again. "The concept that, as their care needs progress they could stay within that same community but receive a higher level of care is really important to them," he says.
The desire to provide this continuum of care was behind Stockland's partnership with Opal Aged Care, which began in July last year when Stockland sold four of its aged care facilities in NSW and Victoria to Opal, and agreed to future co-located retirement living and aged care sites.
Stockland owned the residential facilities as a result of the acquisitions it had made since it entered retirement living in 2007. The operator now has 8,400 independent living units and 63 villages across Australia, with over $1 billion invested.
"We saw ourselves as a big property company, building these communities and running them with our residents, but we weren't experts in healthcare or aged care. It made sense to us to partner with someone who is," says Bull of how the partnership with Opal came about.  "Let's work together so residents can get the whole continuum of care and we each focus on the areas we're best at."
Currently Stockland has 600 serviced apartments, which Bull describes as being somewhere between aged care and independent living. "They're one-room independent living units but we provide food and a common dining room where residents eat together. We have nursing staff on hand to do things like medication distribution, but not it's aged care in the full sense."
The end goal for Stockland is villages that have the facilities onsite to offer that continuum of care, says Bull.
"To have independent living units where residents can come in and live quite comfortably and independently, and then progress as their needs increase, to a sort of assisted living, and then, if needed, into high care aged care."
Discussing how Stockland goes about getting to that end goal, Bull says its future developments will include a residential aged care facility (built and operated by Opal) and he envisages additional facilities that provide suites for visiting GPs and allied health professionals.
The greater challenge for the operator is its existing and older villages. "That's a logistical challenge, how do you get aged care on there, how do you get the land attached to your village. We're working through some of those issues at the moment," he says.
Bull says Stockland is also considering what additional partnerships it might enter into as it explores the full range of aged and health services it brings onsite for residents.
"It could be anything from physios coming in, to someone coming in just to provide medication. Or it might be help with cleaning or food. There is a whole range of different services that I don't think industry has got its head around properly yet. We, like many others, are really starting to look at that," he says.
'Part of the psyche'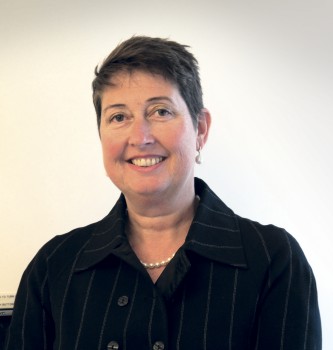 Some of the residents at Aveo Clayfield, an independent living village in Albion, Queensland, had started writing letters to the operator's executive general manager Alison Quinn.
They would tell her they loved the village, they didn't want to leave, but unless they could avail of further assistance, they couldn't stay there any longer.
Quinn recalls this story as we discuss the background to how Aveo, the operator of 75 retirement villages across the eastern seaboard and in Adelaide, came to offer a range of health and aged services to its residents.
Since Aveo announced its pure play retirement strategy in June 2013 the offering of health and wellbeing services has become "part of the psyche" at the organisation, Quinn says, to the point that these services are now provided at 72 of its villages, through partnerships with aged service providers RSL Care and RDNS, and a joint venture with St Ives.
Clayfield was one of the first villages chosen for an initial trial with RSL Care as the provider of home care and support services.
The services were launched at the village with a high tea, where residents and their families were invited to meet with RSL Care staff, hear about the services on offer, and get general health and wellbeing information. "That was hugely successful and the take-up has been very strong there," says Quinn.
Discussing why Aveo chose a partnership approach, Quinn says a big factor was the availability of home care packages. While Aveo has some experience in aged services delivery (it operates an aged care facility and CDC home care packages at its Durack village) the company realised that, within the Aged Care Approvals Round (ACAR) process, it would not be possible to meet its goal of delivering the services to 72 of its villages within a 12-month period.
"We looked at the partnership approach and that was very attractive because it enabled us to partner with people who have a high level of regard in the community. With RDNS, RSL Care and St Ives, we have three very strong brands," she says.
Beyond brand identity, the aged services also provided a skilled workforce, the systems and processes, and, crucially, access to the funding that many residents needed in order to secure the services, says Quinn.
The delivery and integration of services was the focus of the trials, which were undertaken early last year, Quinn says. "It was driven from a customer response approach as opposed to a financial approach, which was decided retrospectively."
An improved customer experience was a major outcome from the trials, and ultimately a validation of the partnership approach.
Quinn acknowledges that it takes time for services to build up trust and relationships with residents, and she praises the partners for their work in that regard.
"It goes back to what Aveo would like to achieve, which is a high level of customer engagement. That means if our customers desire a service, then we should be able to facilitate that, and we strongly believe we don't have to be the hands and feet that deliver that service. In fact, we acknowledge that sometimes there are people who do that far better than us."
In addition to the home care and support services, Aveo has identified the provision of allied health services for seniors, particularly those living in retirement villages and residential aged care, as a further gap in the market.
Aveo has just acquired two physiotherapy businesses, in Victoria and Queensland, which Quinn says will likely become the largest physiotherapy business in Australia and will have a "pure focus" on older Australians. It is expected that business will further expand to include podiatry and OT services.
* * * * *
Case study: Integration in action at RSL Care
Julie Ashby and her homecare team were delivering services to a client in the retirement village who has declining dementia.
Although the client's wife was very keen to continue to care for her husband, she was finding it more difficult to physically manage.
To alleviate the situation, Kim Hook, retirement village manager, worked with Julie and her home care team to organise some options with the client's wife, which included additional support and as well as working with Aged Care Assessment Teams to explore some respite options.
Unfortunately, the wife then became ill and needed to go for a short stay in hospital.
The team came up with several short term respite solutions that were offered to the family to ensure support for the husband while his wife was in hospital and resulted in him settling into a respite bed under the care of Karin Auld, residential aged care manager, and her team.
Working with the client's wife and the couple's family, the Milford Grange team recommended that since the husband was happily settled in the residential community that the move be a permanent one. His wife has remained in their unit which was a short walk away, enabling her to visit daily and share meals with her husband.
Because of the integrated philosophy operating at Milford Grange the couple were able to remain within the community where they knew the staff and the staff knew them including having all their information making the transitional arrangements much easier.
The collaboration of the three services ensured the couple were given the assistance they needed while supporting their personal choices and finding an outcome that worked for their health and wellbeing.
* * * *
This report appears in the March-April issue of Australian Ageing Agenda.