The number of aged care homes operating at a loss has gone up despite the daily living subsidy supplement as revenue and occupancy fall, according to a new industry report.
The StewartBrown December 2021 Aged Care Financial Performance Survey collates the financial data of 281 providers and 1,282 aged care homes – accounting for 103,675 beds across Australia – for the first half of this financial year.
It found that providers on average are making an operating loss of $10.31 per bed per day even with the $10 daily fee supplement from 1 July. The result is worse than 2021 July-September quarter ($7.30 loss), the same six-month period in 2020 ($4.96 loss) and the 2020-21 financial year ($8.43 loss).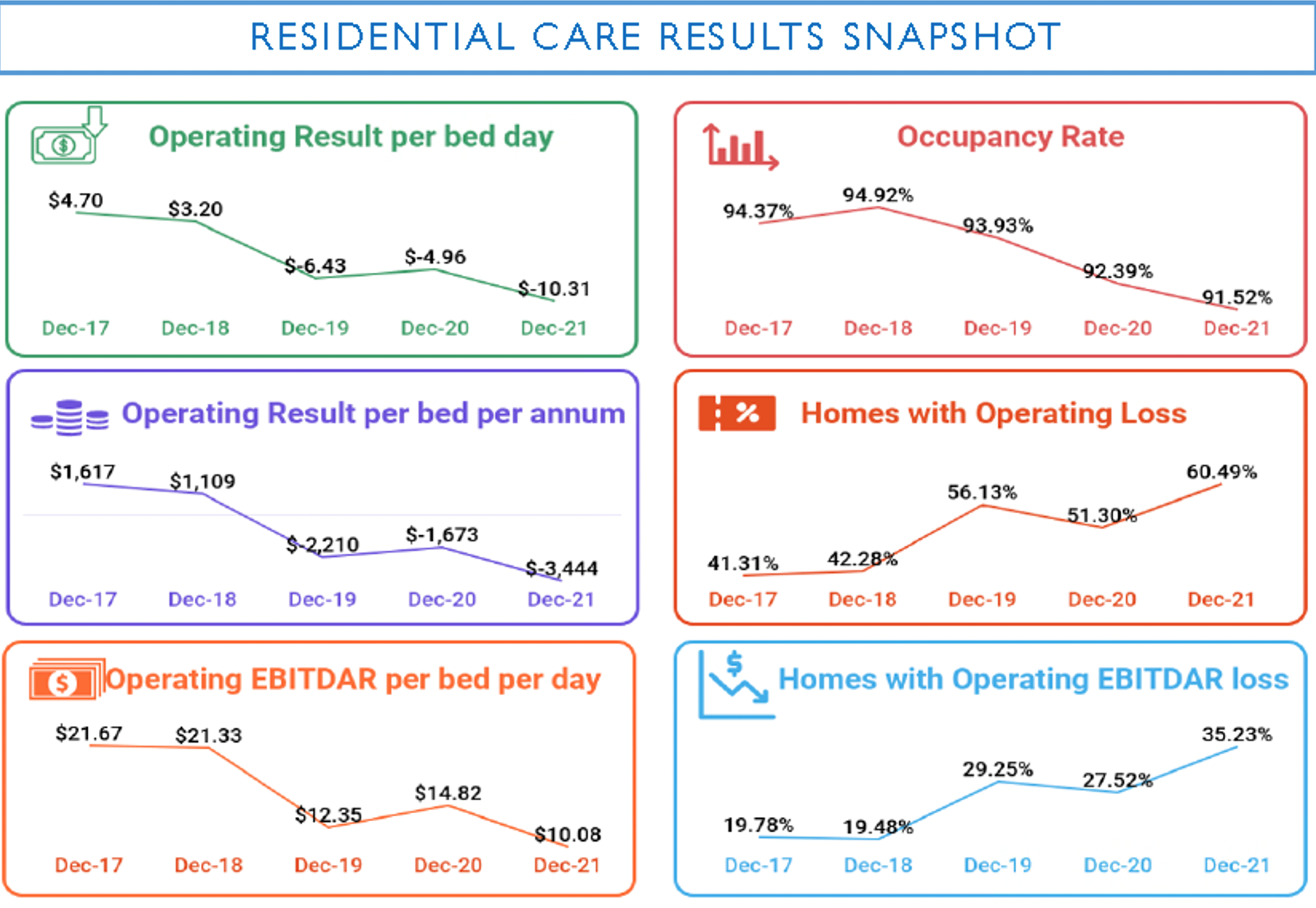 It means for the six months to Dec-21, that 60 per cent of aged care homes recorded an operating loss and 35 per cent recorded an operating cash loss. That's up from 56 per cent and 32 per cent respectively for the first quarter and 51 per cent and 28 per cent respectively at the same time the previous year.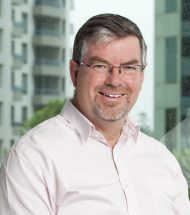 StewartBrown senior partner Grant Corderoy said the first quarter is usually better than the half-yearly result but not by this much.
"It's no surprise it was worse than the first quarter, but it's a surprise it is significantly worse than the first quarter," Mr Corderoy told Australian Ageing Agenda.
He said December 2020 had the benefit of some COVID funding, but this year has the $10 supplement. However, StewartBrown estimates that homes on average are using $8.50 of this to cover existing expenses.
"Providers use on average $1.50 of it to increase their cost be it food or other areas, but the rest was really to recoup the significant costs of everyday living." If you take out the supplement, "it's really a $17 or $18 per bed per day loss, which is a significant shortfall", he said.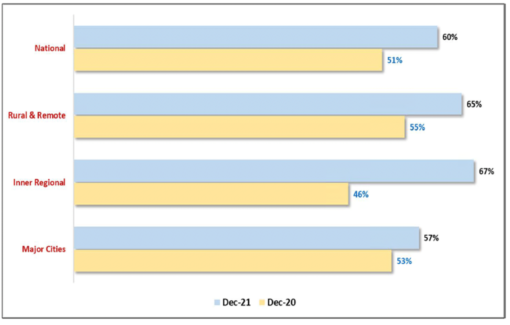 The financial performance has deteriorated most in inner regional areas where 67 per cent of homes recorded an operating loss for the half year, up from 46 per cent for the same period in 2020.
Inner regional homes fared worse than rural and remote homes, of which 65 per cent recorded an operating loss for the half year, up from 55 per cent in the previous year. At the same time, the report shows occupancy levels are highest in inner regional homes (92.1 per cent).
Average occupancy for the six months ending December 2021 was 91.5 per cent, down from 92.5 per cent the previous year. Occupancy remains lowest in rural and remote regions (90.2 per cent).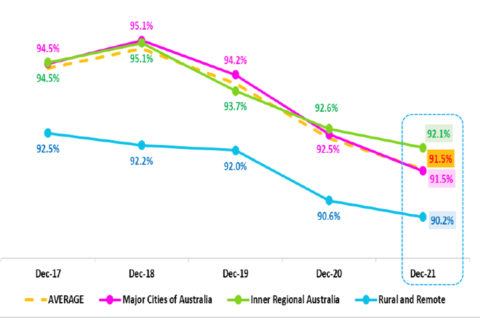 Mr Corderoy said one of the reasons inner regional homes have taken a bigger hit is because they are not eligible for the continued viability allowance targeting outer regional areas, which was initially put in for COVID.
Many inner-regional homes have also suffered because of higher numbers of home care packages and COVID cases during the Omicron wave, and the general cost of providing the services in those areas, he said.
Viability remains unaddressed
Mr Corderoy said a key issue right now is that neither the budget nor the Opposition response have identified any funding to improve the viability of the providers.
Paying for increases in wages, minutes of care and registered nursing time will require a substantial increase in the government subsidy "but it's not going to improve the viability" of providers, he said.
He's calling for a co-contribution for everyday living costs and a co-contribution for a fair rent for accommodation from residents who can afford it.
"The government and the Opposition are reluctant to address it because they called it user-pay. It's not user-pay, it is just a co-contribution," he said. "We don't think that providers have much left in the bucket to pay it therefore it is going to have to be a government subsidy; taxpayer money," he said.
That increase has to either come from taxes or co-contributions, he added.
Comment on the story below. Follow Australian Ageing Agenda on Facebook, Twitter and LinkedIn, sign up to our twice-weekly newsletter and subscribe to AAA magazine for the complete aged care picture.