If infection gets into an area, lock down procedures must be enforced, says cleaning specialist John Taylor, who answers Australian Ageing Agenda's questions on how to improve cleaning in residential facilities.
AAA: Where are aged care cleaning standards falling short?
JT: There seems to be an attitude that everyone knows "how to clean" so cleaning staff just need to be told what areas to clean and how long they have to do it and just let them get on with it.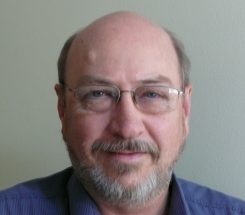 Aged care cleaning is not that simple. There are incontinence and spill issues and the ongoing concern of cross contamination.
There are different requirements for instance for hostel and specific areas such as dementia. It is similar to hospital cleaning but the residents are often in attendance and like the company of a non-authoritarian friendly person. New cleaning problems are constantly arising.
Cleaning staff are often forgotten with training and updated methods are often overlooked.
As medical treatment advances so must the cleaning requirements. When hours get a bit tight cleaning seems to suffer but with regular training and updated systems and equipment tasks can actually be performed quicker.
What cleaning practices in aged care might be spreading infection?
Vacuum cleaners can be a prime source for spreading infection. They work by exhausting air through a collection method, for example a dust bag, and any infection causing bacteria that has been picked up can be quickly spread.
Infrequently changing janitorial items such as wipers, mops and cleaning solution and not having a stringently adhered colour coding policy in place can also spread infection. The use of ineffective chemicals not suitable for removing biofilms can allow bacteria to spread.
How can the above practices be improved?
HEPA filters on vacuum cleaners help to dramatically reduce the bacteria being spread and better quality manufacturers are installing HEPA filters on all dry use machines. Standards are being introduced that require HEPA filters to be used in all clinical areas in healthcare.
Colour coded janitorial items not only make it easier for cleaning staff to use the correct tools in the appropriate areas, they also contain any infections to specific areas where appropriate strength products can be used.
And cleaning is a "hands on" task so personal hygiene such as regularly washing and sanitising hands is important.
What is the best practice cleaning approach to avoiding cross-contamination?
To adopt a best-practice approach, services should:
conduct staff training regularly with knowledgeable instructors
use the latest cleaning methods and products
have a workable program and timetable of tasks to be performed
use vacuum cleaners with HEPA filters
have a well-enforced colour coding system
use automatic floor scrubbers in conjunction with a microfibre system on hard floors
have a robust system for changing wet cleaning items regularly
use quality, effective chemicals with the correct dilution
have correct laundering procedures
conduct regular internal audits of all procedures.
What is your key advice for controlling infection and managing an outbreak?
As aged care is an enclosed environment stop infection as much as possible from getting into the area but if it does get in lock down procedures must be enforced remembering that cleaning staff become vital combatants.
People must adhere to good personal hygiene practises. Disposable gloves, aprons and other personal protective equipment should be used and frequent hand washing and sanitising are essential.
Increased cleaning frequency, in particular cleaning touch points. It is important to implement a single use system – do not use colour coded cleaning cloths in more than one area or room and change mops and the cleaning solution after use in each area or room.
Remember that every time a cloth or mop is used on a surface and is returned to the bucket the solution is contaminated.
Chlorine-based products are recommended to sanitise and kill the bacteria that causes the infection.
Good quality microfibre has advanced the capabilities of wipes and mops.
Disposable vacuum cleaner dust bags should be changed at least at the end of each day's cleaning.
It has been proven that floors can harbour a lot of bacteria and the mechanical action of scrubbing with an auto scrubber dramatically reduces the spread.
Most importantly, a good program of what is to be cleaned and when is essential.
John Taylor is innovation and business development at CleaniQ, which incorporates the Cleaning Supply Shop, a business he owned for 34 years.
This article appears in the current of Australian Ageing Agenda magazine.
Subscribe to Australian Ageing Agenda magazine and sign up to the AAA newsletter