Regional aged care provider Alino Living has partnered with recruitment agency ET Australia in an effort to encourage young people to enter the sector.
Alino Living's executive care manager Melinda De Luca said the program, co-developed with ET Australia, was designed to combat the growing challenge of staff shortages.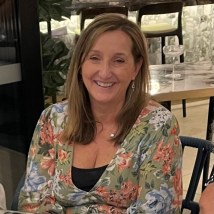 "Given the impact of the pandemic on the workforce nationwide, the aged care industry continues to take a blow and suffer an issue of staff shortages with providers competing for staff from a small pool of candidates," said Ms De Luca.
"This program supports our recruitment process and will continue to feed our staffing pool year-round by offering a combination of theoretical training, work placement and traineeships for entry-level job vacancies," she added.
Both not-for-profit and based on the New South Wales Central Coast, Alino Living and ET Australia hopes the partnership will provide ideal candidates for employment within the aged care sector.
While similar types of courses are available, what makes this program unique is how it is tailored to the customised needs of Alino Living, said ET Australia's training college manager Cath Roden.
"This will ensure the students are confident and capable to provide the level of care, customer focus and clinical excellence Alino Living and its residents expect as part of their service delivery."
The program provides six weeks of onboarding during which students will undertake one full day of training per week with ET Australia, one day with Alino Living's clinical nurse educator to provide organisation orientation and practical skill sets, and one day a week with a buddy on the floor of a residential aged care facility. Students will then complete another three weeks of intensive buddying with an aged care worker.
The collaboration between Alino Living and ET Australia ensures new entrants to the industry are well supported between the two organisations, said Ms De Luca.
And the new partnership is already proving valuable: "To date using this model we have experienced a very high retention rate of students," she said.
Alino Living currently has seven traineeships running and 13 students in the employment program. "We will hopefully be onboarding three intakes a year," said Ms De Luca.
Alino Living – a combination of three aged care organisations that merged in 2021 – is committed to providing a lifestyle that complements the many complex health and social needs of Australia's ageing population, said Ms De Luca. "We believe that by growing and educating our own staff, this can be achieved."
Main image: Jess and a resident at an Alino Living facility
Comment on the story below. Follow Australian Ageing Agenda on Facebook, Twitter and LinkedIn, sign up to our twice-weekly newsletter and subscribe to AAA magazine for the complete aged care picture.