PROFILE: Jeannine Lew, social work manager at Montefiore Home, is passionate about what social workers bring to aged care, not only in providing emotional support for residents, families and staff, but in acting as residents' advocates.
The decision to enter residential care is often difficult. There can be a sense of grief and loss, and family members may feel guilty about admitting a loved one into care.
Montefiore Home social work manager Jeannine Lew says social workers can play a significant role in resolving these issues. Through counseling and support, residents and their families are helped to move forward and to continue to live well.
"Restoring family ties, restoring dignity, restoring choice. That's what social work is about," she says.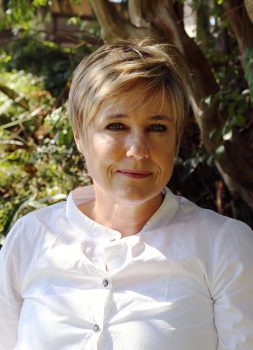 Lew has worked at Montefiore for almost seven years. She manages a team of 13 social workers across four facilities, with whom she consults with regularly as part of their professional supervision.
Montefiore is somewhat unique in the aged care sector for employing social workers, says Lew, but she's passionate about the value they add.
Social workers at Montefiore support management in each unit, with a focus on the psychosocial aspects of care. They help residents and their families work through admission, family conflicts and death and dying, as well as providing informal emotional support to staff when required.
Around 30 per cent of residents at Montefiore are Holocaust survivors. Coming into a residential aged care environment can often evoke past trauma, such as the loss of family, home and possessions. Social workers play a significant role in counseling such residents and their families through this process, says Lew.
Lew also runs the workshop for all Montefiore staff to learn and identify aspects of the aged care environment which may "trigger" traumatic memories for survivors – such as people in uniforms, or being taken to have a shower.
However, for Lew, first and foremost social work in residential aged care is about advocacy for residents – in particular, that they are at the centre of their own care, and have a sense of dignity and purpose.
"That's our primary role," she says.  "If it means standing up to staff in order to promote something for a resident, we do that… We even sometimes have to do it with families."
Making ageing a positive experience
Lew's social work career began in the area of child protection in her native South Africa, but she later moved into a career in business management consultancy and training.
However, after migrating to Australia around 14 years ago, she was drawn back into social work and realised it was her true passion.
Lew began work with Montefiore as a social worker in the dementia unit. While she had not worked in aged care before, Lew says there is something special about working with older people, particularly near the end of their life.
"If I can contribute anything to making that a better experience; what could be more rewarding?" she says.
Now she is in a managerial role, Lew says her work is less hands on than it used to be, but she still takes time to get involved with residents when she can, such as helping them to the dining room or visiting them in their rooms.
As part of her role, Lew is also often called in to be a mediator in challenging situations or to offer informal education. For example, if staff in a particular unit are experiencing issues with a resident, she will meet with the unit's social worker and broader team to brainstorm strategies to manage the situation.
On a more informal basis, Lew also works to support other managers within the organisation, doing things like debriefs for staff after a sudden death of a resident or critical incident.
Specialised care
Another area where Lew says social workers play a crucial role – and one she is personally passionate about – is in holistic end-of-life care. At Montefiore, social workers are in charge of advance care planning (ACP) and offer support to residents, family and staff throughout palliation.
Montefiore's social workers raise ACP with residents at admission and review plans at each case conference. Lew says ACP requires patience and time, as often residents and their families have never thought about their wishes.
Helping to facilitate residents' wishes around end of life can often involve social workers helping to heal long-standing family rifts.
"When we get those families – families who are fractured or families who are in conflict – those are among our biggest challenges," says Lew.
It's not always possible to heal every rift, however, when successful, it is one the greatest joys of her work, she says.
"I always say, what a gift we have. How privileged are we to be in a position to provide that gift to a family… That to me is priceless. That's the reward of it."
Want to have your say on this story? Comment below. Send us your news and tip-offs to editorial@australianageingagenda.com.au 
Subscribe to Australian Ageing Agenda magazine