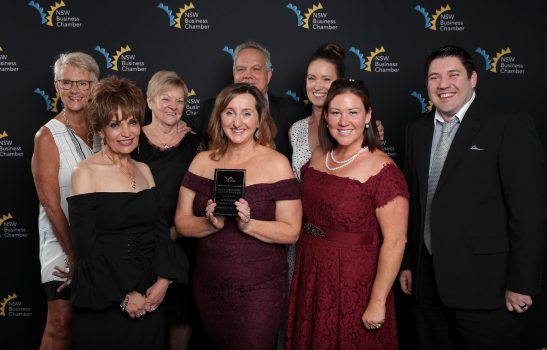 Peninsula Villages in New South Wales, Benetas in Victoria and Braemar Presbyterian Aged Care in Western Australia have all recently won awards for their business or marketing initiatives.
Not-for-profit aged care provider Peninsula Villages won outstanding employer of choice in its region on the Central Coast of NSW at the NSW Business Chamber Regional Business Awards last week.
The award recognises organisations that implement strategies and initiatives to create stimulating and supportive workplace environments for employees.
"This is a win not just for Peninsula Villages, but for the entire aged care sector," said Peninsula Villages CEO Shane Neaves.
"At a time when there is so much negative press surrounding aged care it's good to know that organisations who are doing the right thing are being recognised for their work.
"Every member of our staff is dedicated solely to the livelihood of our residents. That shines through every day within our villages and it clearly shone through for our community as well," he said.
Peninsula Villages' has a range of strategies and initiatives to help attract and retain the strongest employees, maintain low staff and facilitate the needs of their diverse community beyond regulatory compliance, Mr Neaves said.
"Whether it's staff wellness programs and benefits, rewards and recognition programs or skill development courses and regular staff celebrations, Peninsula Villages is always implementing new ways to develop our culture and bring lasting benefits to our residents and the local community.
Benetas wins award for data-driven initiative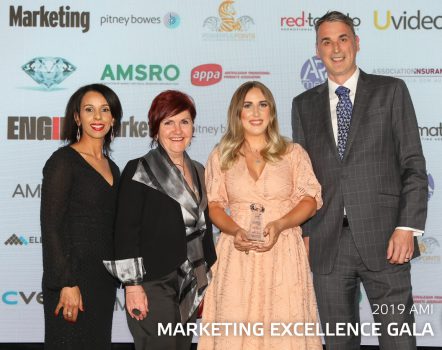 Victorian aged care provider Benetas took has won a marketing excellence award for its home care data-driven marketing campaign at the Australian Marketing Institute awards.
The 18 awards honouring best practice marketing excellence were announced at an event in Melbourne on Wednesday evening.
Benetas was awarded for best campaign in the Data Driven Marketing Category for its sophisticated use of evidence-based customer insights to achieve strong results in its home care business.
Benetas CEO Sandra Hills said the organisation was evidence-based and focused on providing an exceptional customer experience.
"Our customer insights and marketing team play a growing role to help us understand where our customers are at, what information they need, and how we can best support them through their full customer journey.
"It's a great honour to be acknowledged for excellence in Australia for this work," Ms Hills said.
The campaign achieved a 600 per cent increase in website visits and over 40 per cent more in phone enquiries from people looking for home care packages, said Richard Barker, Benetas' marketing and brand manager.
"Most importantly, it saw uptake of home care packages increase by over 50 per cent over the campaign period."
Braemar win state accolade for virtual tours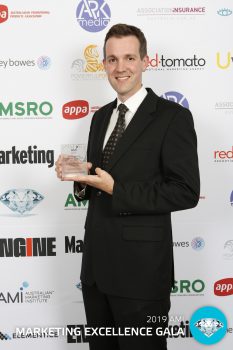 Also on Wednesday, Braemar Presbyterian Care was presented AMI's small budget marketing award for Western Australia.
The aged care and retirement living provider won for its virtual tours at Braemar Village (read more here).
The technology allows visitors to virtually walk through the retirement estate to assess accommodation and amenities.
Braemar Presbyterian Care chief executive Wayne Belcher said the team was thrilled with the award.
"West Australians are increasingly utilising digital channels to research aged care options and we wanted to enable internet users to gain a complete 360 degree view of Braemar Village," he said.
"These virtual tours offer the community the ability to view Braemar's aged care facilities from their computer or device, taking a virtual walk-through the buildings to get a real and true sense as to what we have on offer here at Braemar."
The award comes a few weeks after Braemar's brand and marketing consultant Chris Frame won the Campaign / Marketing Executive of the Year award at the annual Third Sector Awards.
"I'm passionate about creating meaningful communication that helps people connect to services that can improve their lives," Mr Frame said at the time.
Comment below to have your say on this story
Subscribe to Australian Ageing Agenda magazine and sign up to the AAA newsletter