Aged and Community Services Western Australia (ACSWA) has announced the finalists in the third annual Excellence in Care Awards. The Excellence in Care Awards recognise not-for-profit aged care providers and individual staff members caring for older people and people with disabilities in WA.
The finalists are grouped into seven different categories and all winners will be announced at the ACSWA 2011 Excellence in Care Awards gala dinner at Burswood Casino on Friday 10 June.
The winner of each Awards category (excluding the ACE Award) will go on to represent Western Australia in the Aged and Community Services Australia (ACSA) National Awards at this year's ACSA National Conference in Sydney in September.
CEO of ACSWA Stephen Kobelke, says the Awards celebrate the excellence and enormous contribution that people working in the aged and community care sector deliver every day of the year, throughout the state.
"There are so many passionate and selfless people delivering the highest quality of service within the aged care sector and these awards provide us with the opportunity to identify some of them and publically acknowledge the contribution they are making to our community," he says.
"The awards celebrate and honour practitioners, providers and industry supporters spanning the aged care, community care and retirement living not-for-profit sectors, all of whom are making a real difference to the lives of older people and those with disabilities in WA."
ACSWA Finalists are:
VOLUNTEER AWARD Sponsored by Braemar Presbyterian Care
Hilda Stevenson of Amana Living
Patricia McVittie of MercyCare
MEDIA AWARD Sponsored by ACSWA
Braemar Presbyterian Care
Volunteer Task Force
INDUSTRY SUPPORTER AWARD Sponsored by Silver Chain
Central Institute of Technology
Provider Assist
TR7 Training
TRAINEE AWARD Sponsored by AMA WA
Cyril Baumgarten of Silver Chain
Natalie Curley of Baptistcare
Larissa Madunic of Amana Living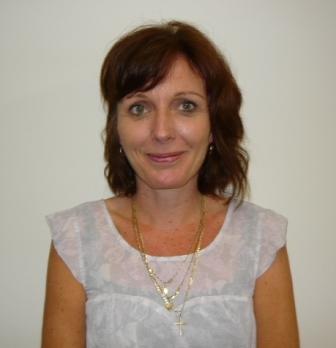 Above: Natalie Curley, Baptistcare: finalist in the trainee award for excellence category
ORGANISATION AWARD Sponsored by Health Super
Amana Living
Town of Cambridge (Cambridge Senior Services)
Coolibah Total Caring
Quambie Park Waroona
EMPLOYEE AWARD Sponsored by Health Super
Anka Babich of Multicultural Services Centre of WA
Margaret Butchart of Amana Living
Vic Leonard of Braemar Presbyterian Care
Zlatan Zelenovic of Uniting Church Homes
Below: Zlatan Zelenovic, Uniting Church Homes: Employee award finalist