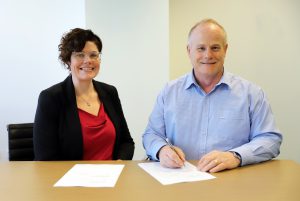 West Australian aged care provider Baptistcare has announced plans to acquire aged care and retirement living provider Global Care Group.
Global Care Group, which was established 29 years ago as the City of Swan Aged Persons Homes Trust, has two collocated residential aged care homes and retirement living villages in Midland, Perth, and York to the east of the city, plus a day respite centre and a home care service.
The two organisations have signed a memorandum of understanding to explore options and will transfer the services pending approval from the boards of each organisation and the Department of Health.
Global Care Group CEO Krystal Laurentsch said the time was right to transition their services to a like-minded specialist sector leader.
"We feel confident that Baptistcare taking over the ownership and management of our services can deliver enormous benefits for our valued employees, residents, clients and their families," Ms Laurenstch said.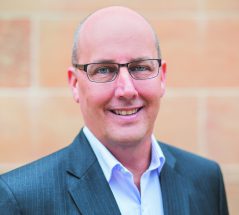 "Baptistcare has more than 45 years' experience delivering exceptional aged care and a commitment to meaningful community engagement, attributes which are extremely important to our community," she said.
Baptistcare will work closely with Global Care to ensure stakeholders are fully informed during the exploration process, said CEO Russell Bricknell.
"We are excited about the prospect of being able to take the Baptistcare aged care offering to the Swan and York communities and, if the acquisition proceeds, we will also be welcoming Global Care's employees and volunteers to our team," Mr Bricknell said.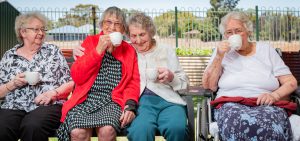 The move follows another recent acquisition for Baptistcare, which announced in December it would be taking over ownership of Kalkarni Residency in early 2020.
Baptistcare has been managing the aged care facility in the Shire of Brookton south-east of Perth since 2008.
The Kalkarni Residency provides all levels of residential care and has a dementia-specific care unit within a contemporary living environment.
Shire of Brookton CEO Ian D'Arcy said the sale of Kalkarni Residency followed extensive community consultation.
"Many people living in country towns don't have access to local residential aged care and have to move away from friends and family for the care and support they need," Mr D'Arcy said.
"It is pleasing to know the Brookton community will continue to have its aged care needs met locally by one of the state's largest, not-for-profit providers," he said.
Mr Bricknell said he was proud to have managed Kalkarni, which has been recognised for its innovative model for delivering aged care and health services to small rural communities.
"We've developed a close bond with the residents who call Kalkarni home and the dedicated team who go above and beyond to provide quality aged care, so it was a natural progression for us to take ownership when the opportunity became available," Mr Bricknell said.
See news about other new acquisitions here.
Have we missed an expansion or opening? Send us the details and an image to editorial@australianageingagenda.com.au