West Australian aged care provider Baptistcare has announced it assumes ownership and management of Global Care Group's aged care and retirement living services next month.
The deal includes Global Care Group's two residential aged care facilities and two collocated retirement villages, respite and homes care services in Swan and York moving to on 1 July.
The providers announced a memorandum of understanding to transfer the services to Baptistcare in February (read our story).
Baptistcare CEO Russell Bricknell said the acquisition is a milestone for the organisation following its decision to transition out of disability in 2018 to focus on aged care.
"Since then we have embarked on a program of growth and innovation across the entire organisation including acquisitions and new projects to enable older Western Australians to remain in their communities as they age which we believe is vitally important," Mr Bricknell said.
He said the two organisations shared a common goal of providing high-quality care and recognised the importance of relationships.
"We're delighted to be welcoming Global Care employees and volunteers to the Baptistcare team which means residents and clients will continue to be surrounded by familiar faces and people who know them as individuals," Mr Bricknell said.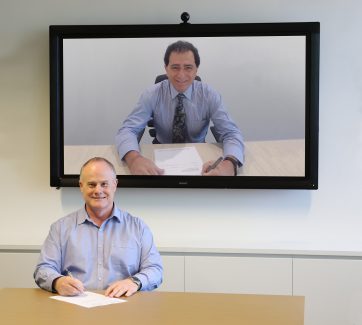 Global Care CEO Krystal Laurenstch said the needs of clients will be met under the ownership of Baptistcare.
"We are pleased that the local communities we serve will continue to benefit from a holistic and individualised approach to care and support and the expertise for which Baptistcare is renowned," Ms Laurenstch said.
Following the transition, Baptistcare WA will have a workforce of 1,500 people, more than 300 volunteers, 12 residential aged care facilities and 12 retirement villages.
Have we missed a merger or acquisition? Send us the details and an image to editorial@australianageingagenda.com.au