Victorian aged care provider Benetas has added a 90-bed aged care home to its portfolio of now 14 facilities.
The facility, Clarinda on the Park in the south-east Melbourne suburb of Clarinda have been providing residential aged care services since 1996.
Benetas CEO Sandra Hills said it was important for the organisation to continue to look for opportunities to provide services to more older people.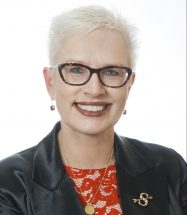 "Clarinda on the Park is aligned with our values and strategic direction and we are thrilled to be able to continue the service for the local community for years to come," Ms Hills said.
Most of employees at Clarinda on the Park are remaining in their roles and will support the residents and families through the transition, she said.
"Our team is experienced in managing mergers and acquisitions but we cannot expect a smooth transition without the consistency of those on site at the home," she said.
"I would like to sincerely thank the staff, the residents and their loved ones for welcoming us into their community."
Main image: From left: Therese Brown, Sandra Hills, Marg Alexander, Cathie Wareham, and Verity Leith.
Have we missed a merger or acquisition? Send us the details and an image to editorial@australianageingagenda.com.au