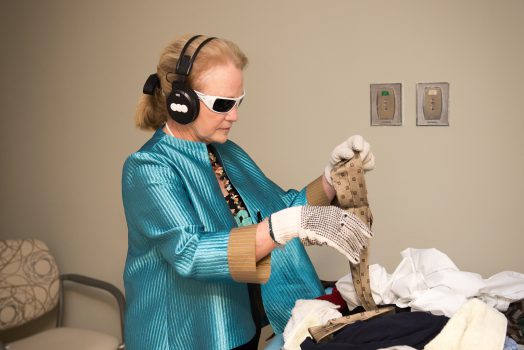 Aged care service and education provider Churches of Christ in Queensland has partnered with a fellow not-for-profit provider to take a dementia-training tool to Western Australia.
The Virtual Dementia Tour is an evidence-based experiential and sensory stimulation tool designed to improve understanding of dementia and the quality of care provision.
Churches of Christ in Queensland, which is licensed to deliver the program in Australia, has partnered with home care provider Community Vision Australia and its subsidiary Fortis Consulting, a national organisation providing training and consultancy services.
Churches of Christ in Queensland executive director of services Bryan Mason said he was thrilled to partner with a fellow not-for-profit community organisation on opposite side of the country.
"We have a unified vision to further develop the aged care sector and wider communities' understanding about the prevalence of dementia and the social and economic impact this illness has on our nation.
"The inescapable fact is that we need to act now to force change," Mr Mason said.
Community Vision Australia CEO Michelle Jenkins said it was time to bring dementia conversations to the forefront because dementia would impact most people at some point in their lives.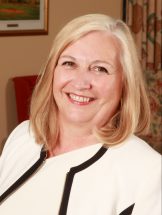 "We need to acknowledge the impact dementia has on those living with the disease, their families and care givers within our community," Ms Jenkins said.
The VDT program involves a 10-minute immersive experience followed by a 30-minute debrief with a qualified certified trainer.
It aims to help raise awareness and educate aged care staff to be more empathetic and compassionate when engaging with people with dementia.
This education fosters a deeper community connectedness and is creating safe and supportive environments for families, friends and communities, Mr Mason said.
"Together we are challenging industry norms and leading the way to create social change," he said.
Ms Jenkins, who is also CEO of Fortis Consulting, said the training program would assist in building dementia-inclusive environments, reducing isolation and stigmatisation and maximising the independence, health and wellbeing of people with dementia.
"Through the Virtual Dementia Tour we can work collaboratively with aged care providers, doctor clinics, specialist clinics, shopping malls, super markets, public transport, private transport organisations and local councils to encourage the adoption of dementia-inclusive services and thinking for all public spaces, infrastructure and facilities," she siad.
"By working collaboratively, we can raise awareness and encourage intuition and innovation to better support our society and make positive connections with our ageing community."
The VDT, which was developed by American not-for profit education provider Second Wind Dreams, is used in more than 20 countries.
Comment below to have your say on this story
Subscribe to Australian Ageing Agenda magazine and sign up to the AAA newsletter