Flinders University has teamed up with the national aged care innovation network innovAGEING.
The alliance means the Flinders Caring Futures Institute and the Research Centre for Palliative Care, Death and Dying and will be able to promote commercialisation and research opportunities across the innovAGEING network.
Professor Alison Kitson, Vice President and Executive Dean of the University's College of Nursing and Health Sciences, said the partnership was designed to encourage the co-design and study of innovate caring solutions.
Researchers Professor Sue Gordon and Professor Jennifer Tieman will also take part in innovAGEING's expert in residence program under the MOU.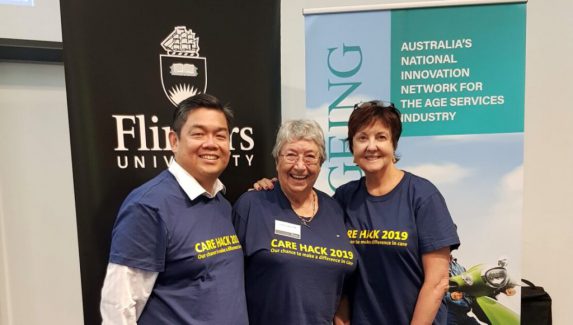 "It is only by sharing ideas and working together that scalable and sustainable solutions can be developed for better care of all older Australians," professor Gordon said.
It's not the first association between innovAGEING and Flinders University, who also partnered in February 2019 to deliver the a reimaging aged care hackathon.
"This is an empowering alliance which will further highlight the importance and impact of innovation in aged care, Head of innovAGEING Merlin Kong said in a statement.
InnovAGEING, a government-funded initiative of industry peak Leading Age Services Australia (LASA) is open to stakeholders in the age care industry including providers, suppliers, researchers, consumer groups and public sector agencies.
Its stated objectives include fostering new business models through innovation and "reinterpreting the concept of ageing in relation to the design and delivery of services".
This story first ran on Community Care Review.
Comment below to have your say on this story. Subscribe to Australian Ageing Agenda magazine and sign up to the AAA newsletter