By Yasmin Noone
Aged care is a sector beaming with activity, good news stories and worthwhile projects.
While the federal government moves closer to the delivery of the highly anticipated May-budget, and the sector turns up the political heat for aged care funding, providers around the country focus on supporting the campaign for reform and get on with the job at hand – providing care for older Australians.
Here is just a taste of some of the latest and most interesting sector movements.
Remember, remember, to support those with dementia
Aged and community care provider, Blue Care, has commissioned a new project which aims to change the lives of people living with dementia.
The Blue Care Memory Support Project — led by the newly appointed memory support advisor, Denise Edwards — will aim to develop a consistent memory support model of care that is individually tailored to clients in residential, community and retirement living settings.
Ms Edwards, who has a background in dementia care and mental health nursing in the UK, will join other members of the organisation's service development team to conduct consultative workshops with Blue Care service-users, their representatives and staff.
Through the workshops, research and direct input from both academics and people on the ground delivering services, the team will determine how Blue Care should deliver memory support services in the future.
"Everyone who has dementia is an individual person, with a unique personality and life history, and will have different needs depending on where they live, what services they require and the stage of their dementia," Ms Edwards said.
"We want to develop a model that is based on the late Tom Kitwood and Dawn Brookers work that looks behind the 'dementia' and finds the person."
The workshops will be conducted all over Queensland, from the Sunshine Coast to Toowoomba and Brisbane to the state's far north.
"[The workshops will also provide] a forum for staff to discuss the best practices they use at their services and how those can be consistently delivered throughout the whole of our organisation."
To guide the project an advisory group has been formed. The group includes dementia-care experts from Griffith University; Blue Care University of Queensland Research and Practice Development Centre; Dementia Training Study Centre; Dementia Collaborative Research Unit/Consumers and Carers; and the Dementia Behaviour Advisory Management Service.
Ms Edwards has also organised a number of educational dementia forums for staff with international guest speakers.
A model of care will be developed and implemented by Blue Care over the next four years.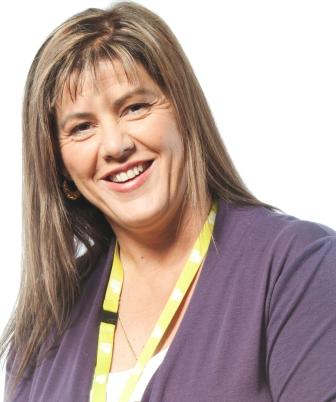 Above: Jenny Jeffries is one of the chosen six ACH Group staff who will jet off to Japan
Cross-cultural learning
Six aged care workers with a passion for supporting older people to live a good life have been awarded with an international scholarship to help them expand their knowledge of the sector and cross-cultural care.
The ACH Group staff will travel to Japan where they will spend 10 days with the Japanese Sun Life Group visiting various locations, including the Nagano area, Nagoya city, Kasugai area, and the Konan-Gifu area.
The scholarship program is part of ACH Group's innovative approach to recognise and reward some of the organisations most outstanding direct service staff.
Team leader and regional community team manager for ACH Group Community Services West, Jenny Jeffries, is thrilled to have been selected to be involved in the scholarship program.
"I'm quietly stoked. For many, travel changes you and the way you look at the world," said Ms Jeffries.
"Going to Japan is an opportunity to see how a different culture comes to grips with the same kinds of questions we do.
"Like us, Japan is experiencing a growing ageing population and like us they have employed a home care and home assist model but one that is suited to their own culture."
Staff from the Japanese organisation Sun Life have also visited ACH Group facilities several times over the past decade.
ACH Group CEO, Dr Mike Rungie, spoke of the benefits of international learning and of the scholarship.

"These individuals will bring their own experience, growth and involvement within ACH Group into a different culture and organisation," Dr Rungie said.
"We look forward to their return from Japan, where they will able to share their new experiences in aged care with their teams and the wider organisation."
Above: Jewish Care's fundraising appeal's patron, David Smorgon OAM, encourages attendee's of the gala dinner to continue the circle of giving.
Helping thousands takes millions
A fundraising target of $5 million has been set by Jewish Care for 2012, as the organisation attempts to cover the ongoing costs of providing vital community services which receive no or minimal government funding and rely primarily on public donations.
Jewish Care's annual appeal theme, Giving is in Our Nature, was officially launched at a gala dinner attended by more than 660 people at Caulfield Racecourse, Melbourne, late last week.
This year's theme intentionally emphasises human individuality and that the ability to give is hardwired within each person.
All funds raised will go towards the provision of housing assistance; financial services; counselling; healthy ageing programs; mental health services; cultural and spiritual services; information and referral; and kosher food services.
The appeal's longstanding supporter and patron, David Smorgon OAM, urges the community to donate and make a practical change to the lives of many.
"We all play a role in our community," Mr Smorgon said.
"Now is your chance to show your connection and assist those in need. And it is always better to be a giver than a taker."
During the gala event, a film about Jewish Care was screened, guest speakers presented their thoughts on how to make a difference and awards were given out.
"In our community, we have philanthropists donating from five dollars to hundreds of thousands," said Jewish Care's CEO, Bill Appleby.
"Philanthropy is not limited to the wealthy. It is defined by a conscious decision and full-hearted intent to impact positively on other people's lives."
To donate to Jewish Care 2012 Annual Appeal, go to www.jewishcare.org.au or call 1800 539 474