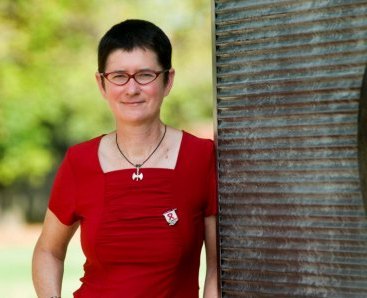 Elizabeth Crock
The international nursing community has recognised the passion and dedication of a Melbourne-based nurse with a Human Rights and Nursing Award for her role in the fight against discrimination and stigma facing people living with HIV.
The Royal District Nursing Service (RDNS) clinical nurse consultant in HIV, Dr Elizabeth Crock, will be formally presented with the Deakin University gong at the 2013 International Centre for Nursing Ethics (ICNE) 14th Annual Conference on 16-17 May at the Carson Conference Centre, Melbourne.
The nurse and infectious diseases expert, Dr Crock, was selected by the judging panel as one of three HIV specialists to receive an award, for her efforts in developing and evaluating the home care organisation's HIV program; promoting a model of care specific to people with HIV that can be adapted and applied internationally; and pursuing social justice.
Having worked in the field since 1990, Dr Crock pioneered the role of the 'HIV resource nurse' which is still a unique position in Australia, and in 2007 instigated a project that introduced a mental health, drug and alcohol nursing role into the HIV team. She has also worked with asylum seekers after hours, teaching them English.
Ever the humble award recipient, Dr Crock said she was initially shocked and felt "unworthy" when first told of her win a couple of months ago.
"All the nurses in the sector approach the job from the need to advocate for people's human rights," the nursing ethicist, Dr Crock said.
"With HIV, we all do that.
"We've all chosen to specialise in this area and human rights is [part of the job] because you are dealing with people who face discrimination and stigma, right from the start."
In her current RDNS role, which she has occupied for 12 years, Dr Crock cares for clients age seven to 85 years old. The majority however, she said, are 40 to 65 years old and face the co-morbidities associated with premature ageing because of the virus and the receipt of long-term treatment.
"The issue with HIV is that many, especially long-term survivors who have been infected for 25-30 years, experience early or premature ageing.
"They have a lot of co-morbidities. Medications can affect the cardiovascular [system] and cognitive impairment can affect daily functioning and mental health issues.
"Some are quite frail. Someone in their mid-40s might appear like a 60 year old and have osteoporosis, diabetes…[etc]."
Caring and supporting someone with HIV as they age becomes even more complex, she said, because discrimination and stigma is prevalent both in the general community and throughout the health and aged care system.
"There is still a lot of ignorance and fear that leads to discrimination, with some staff not being willing to look after people with HIV."
Citing a real-life example of a gay man's experience with the aged care system, she explained how a client in his mid-50s was denied entry to two or three facilities – without reason – after a stroke.
"We weren't sure why he was rejected. He was accepted at one place but he had a history of injecting and drug use….We don't [technically] know why they said no and can't necessarily accuse the facility of discrimination.
"But at the next facility we tried, we offered to give them education [about caring for someone with HIV]. They embraced it wholeheartedly.
"That client settled in and managed to stop injecting…And he finally had supported accommodation after he was virtually homeless."
Even though there is a long way to go before people with HIV receive just treatment and full access to services, Dr Crock is hopeful that change is on its way.
"The issue is quite high profile now and there's quite a lot of people working on this issue in the sector.
"You will often find there is a level of fear and discrimination [associated with someone with HIV who is ageing] but once people have education, stigma can be broken down quite rapidly.
"It's about getting that awareness out there.
"It's a really complex illness and a lot of people tend to say, 'HIV is just a chronic illness which can be managed by anyone like any other chronic illness. But that really underestimates the fear and discrimination that people feel.
"Ideally, in the future, HIV will not be seen as something that is stigmatising. But to get there, it requires a big change in attitude."
The Human Rights and Nursing Award is presented to any nurse in recognition of an outstanding commitment to human rights and exemplifying the essence of nursing's philosophy of humanity.
Dr Crock has proactively campaigned for the human rights of people with HIV, engaged with the HIV community and contributed to various government and industry reviews of HIV services.
This year's award recipients will be presented by Professor Gillian Triggs, president of the Human Rights Commission.