In this story:
Gary Barnier steps down from Opal Aged Care
Long-serving CEO of LHI Retirement Services retires
Opal chief resigns
Opal Aged Care has announced the resignation of its managing director Gary Barnier.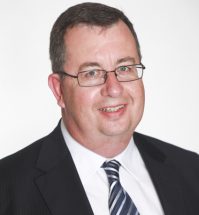 Mr Barnier will depart in March 2018 after seven years in the role leading the organisation through a period of substantial growth, Opal said in a statement on Monday.
Opal chairman Peter Shergold thanked Mr Barnier for his direction and leadership.
"He has been pivotal in driving the growth of the business and navigating Opal through the many industry changes over the recent years," Mr Shergold said.
In 2014, Opal secured the largest share of residential places – 966 bed licences – in the Aged Care Approvals Round. The company also struck deals to acquire Stockland's aged care portfolio in July 2014 and Aquarius Aged Care in 2015.
Mr Barnier has also led the organisation through tragedy, a name change and allegations of neglect and bullying since becoming MD of the then named Domain Principal Group in May 2011.
In November 2011, a fire at the provider's Quakers Hill facility led to the deaths of 11 residents and the subsequent life imprisonment of former nurse Roger Dean who deliberately started the fires.
The organisation rebranded to Opal Aged Care in June 2014. In May this year Opal was subject to public complaints after a resident at Opal Raymond Terrace Gardens was allegedly found with maggots in her mouth. The organisation apologised to the family and management at the facility were terminated. Then in August there were further media reports and public allegations of bullying directed at Mr Barnier, which he denied.
Mr Barnier has resigned to pursue other opportunities in the healthcare industry, according to Opal.
Sean Bilton has been appointed acting managing director while the board searches for a replacement for Mr Barnier, who will stay on to provide advice during the transition.
Long-serving CEO of LHI Retirement Services retires
The CEO of Lutheran Adelaide-based LHI Retirement Services has retired after 23 years in the role.
Timothy Gray, who was appointed to the position April 1994, stepped down last month from LHI, which has two Adelaide sites providing collocated independent living units and aged care facilities.
Under his management, significant building works have been undertaken at both the Hope Valley and Glynde sites to modernise and expand the facilities, LHI said in a statement.
During Mr Gray's tenure LHI received a range of awards including from architecture, building and training bodies along with the national aged care quality regulator.
Between 2006 and 2014 the provider received Better Practice Awards in the areas of manual handling, staff development, worker wellbeing, palliative care and texture modified foods.
LHI has thanked Mr Gray for his service and said he would be greatly missed by staff and residents.
Incoming CEO Graham Reed, who was previously executive director of NSW provider Living Care, will commence in January 2018.
Have we missed a leadership change? Send us the details and an image to editorial@australianageingagenda.com.au