Joanne Wang from Ryman Healthcare, Carrington Care's Emily Skeen and Blackall Range Care Group are among the five winners of a national aged care award at a recent industry event.
Leading Age Services Australia held an online award ceremony on Friday to announce the winners of the LASA Excellence in Age Services Awards 2021.
The awards aim to recognise excellence across the aged services industry and celebrate the passion, contribution and achievements of organisations, teams and individuals in the service of older Australians.
Ryman Healthcare's Victorian operations quality manager Joanne Wang picked up the Next Gen Young Leader award for her dedication to protecting older Australians during the pandemic, including her work in developing the organisation's response plan for COVID, the COVID Go Kit.
She was also recognised for championing staff who were at high risk of catching COVID-19 to move into Ryman Healthcare villages during the pandemic and helping the organisation gain accreditation to introduce rapid antigen testing of visitors and contractors to its facilities.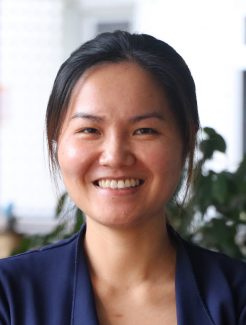 Ms Wang said she was honoured to win.
"I'm incredibly humbled to receive this honour because it is an absolute privilege to lead a team of staff and residents who have all gone above and beyond to maintain our villages as safe-havens from COVID-19," Ms Wang said.
She said being a successful leader encompassed numerous skills.
"Apart from being a good communicator, collaborator, motivator and role model, most importantly, a leader should also be able to recognise success, be empathetic and value the work their team members do," she said.
"My advice for any aspiring leader is that you can't be successful in the job on your own. To provide excellent care all the time takes a team, and you need to acknowledge and celebrate the contribution of everyone in that team," Ms Wang told Australian Ageing Agenda.
Emily Skeen, who is care services manager at Carrington Care Grasmere Terrace, won the rising star award for delivering exceptional clinical care and improving consumer care, service outcomes and staff engagement and motivation.
She has also actively taken on the roles of clinical mentor and resource staff member for the improvement of wound management across the organisation.
Not-for-profit in-home community care provider Blackall Range Care Group picked up the organisation award for supporting community businesses during the COVID-19 pandemic.
The organisation kept its 150 staff employed and supported their 2,000 clients by providing meal delivery services for clients using local produce, an in-home hairdressing service and an iPad loan service.
Janelle Veale, general manager of Roseneath Aged Care Centre in Glen Innes in regional New South Wales, won the individual award for developing a team-based customer-focused culture. She did that using an approach she calls "person first care planning," which aims to bring excitement, joy and laughter to the home and satisfaction to residents.
The Sydney-based Gymea Community Aid and Information Service's Community Connections Team won the team award for their creative and interactive excursions and senior exercise programs, which include Zumba, seniors boxing, matwork pilates and yoga and Tai Chi.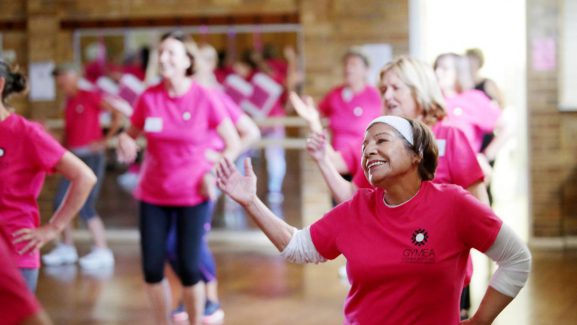 Leading Age Services Australia CEO Sean Rooney said the awards highlighted the efforts of those who have made an exceptional contribution to aged care services.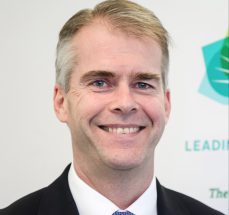 "They are the ones who innovate, who show incredible dedication and compassion in providing services in retirement villages, independent living, home care support and residential aged care," Mr Rooney said.
"In 2021, we recognise some outstanding achievements by our members who have drawn on their creativity and enthusiasm, and who have simply gone that extra mile, to deliver for their clients," he said.
The awards were sponsored by industry superannuation fund HESTA.
Main image: Joanne Wang (front) celebrating her win with colleagues
Comment on the story below. Follow Australian Ageing Agenda on Facebook, Twitter and LinkedIn, sign up to our twice-weekly newsletter and subscribe to AAA magazine for the complete aged care picture.