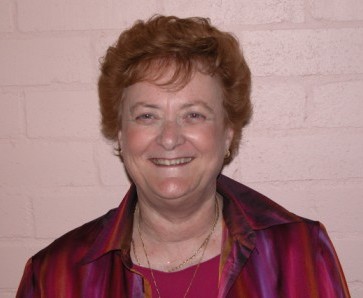 Dr June Heinrich AM OAM
By Keryn Curtis
Former CEO of Baptist Community Services NSW ACT, June Heinrich has been made a Member of the Order of Australia (AM) in recognition of her work in the area of aged and community care.
Announced yesterday as part of the Governor-General's Australia Day 2011 Honours List, it marks the second time Dr Heinrich has been honoured. She was awarded the Medal of the Order of Australia (OAM) in 2003 for her service through Baptist Community Services.
Clearly slightly abashed by the attention and a second 'gong', Dr Heinrich hesitantly explained that yesterday's award was about recognition of 'broader service', whereas the OAM had more of a 'community and local focus'.
While Dr Heinrich retired from the CEO position at BCS NSW & ACT in September last year, she remains busier than ever with consultancy work, boards and advisory groups while also helping to establish a new church called NewHope, in Kellyville in Sydney's north-west.
"I am a member of the Central Coast Local Health Network's governing council," says Heinrich.
"We have four hospitals there and our role is to provide strategic advice. Aged care is often overlooked in the health system and I wanted to be involved to ensure there is a voice for aged care."
"We need to make sure the network of hospitals and community centres and services provides good quality care for everyone but especially for older people. Waiting lists for older people at these hospitals, for example, are below average for NSW so there is work to be done."
Dr Heinrich has also been appointed to the Citizens Engagement Advisory Council of the NSW Department of Health's Clinical Excellence Commission (CEC).
Known for her special interest in and advocacy for technology in health and aged care, she has recently joined a CSIRO health and technology project's expert panel whose role is to recommend project priorities around the Commonwealth's broadband initiative.
Dr Heinrich was awarded a Centenary Medal for exceptional services to aged care in May 2003 and in August 2003 was appointed a Conjoint Professor of the School of Health Sciences, Faculty of Health at the University of Newcastle.
She will be officially awarded honorary life membership to Aged and Community Services NSW & ACT at the annual conference in March.
Other Aged Care honours
Other aged care related people named on honours lists yesterday included:
Mr Kevin Hopkins OAM of Dubbo, New South Wales, who helped establish Dubbo's Ozanam Villa aged care hostel
Mrs Dawn Castree, of Hope Valley South Australia for service to the community through organisations providing support for people with Alzheimer's and dementia. Mrs Castree was Secretary, Alzheimer's Australia SA Inc, for 20 years and a Board Member, 1989-2009
Mrs Marlene Farrell of Orange NSW for service to the community of Orange, particularly through aged care and social welfare organisations. Mrs Farrell was instrumental in the establishment of Abbeyfield House, Orange and has been chair of its management committee since 1986.
Mrs Tania Hayes of Gwynneville NSW for service to carers and their families. Mrs Hayes has been inaugural Ambassador, Carers Australia, since 2006 and is current carer representative for Carers Australia (NSW). She is a current board member of Sir Roden and Lady Cutler Foundation and a current member of the Continence Foundation of Australia.
.