An app helping residents and their families stay connected and manage their care services and artificial intelligence technology preventing pressure injuries are among the winners of this year's innovAGEING awards.
The 2020 innovAGEING National Awards, held on 26 November, recognised organisations, teams and individuals who have made aged care more consumer-centred or implemented a product or solution that improve the lives of older Australians across six categories.
IRT Group and CheckedIn Care picked up the increasing access to care and services award for the development of the IRT Connect App, which helps clients stay connected to loved ones and manage their services, and for creating tools for remote screening, diagnostics and monitoring using existing data sets.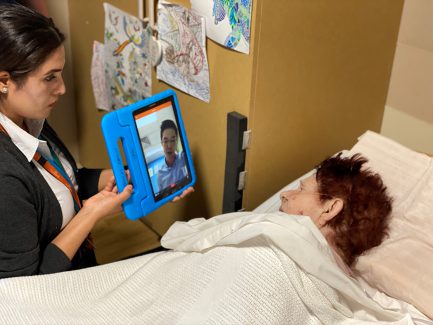 IRT Group head of IT and business excellence John Vohradsky said the organisation was proud to receive the award.
"We just want to improve the lives of older Australians and awards like these just help us do it," Mr Vohradsky said during the award presentation.
Technology start-up PosiSense and New South Wales aged care provider St Serigus Aged Care won the increasing care and service productivity award for their system to prevent pressure injuries, which uses artificial intelligence, Internet of Things technology and behavioural science models.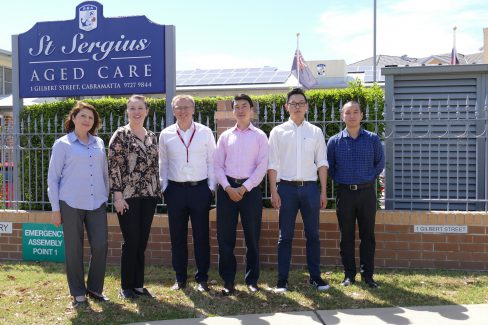 PosiSesnse founder and CEO Vladimir Yuzhakov said he was honoured to receive the award.
"I'm glad to learn that PosiSense has won an innovAGEING national award and I think this will be a major milestone in establishing the repositioning management system," Mr Yuzhakov said during the award presentation. (Read more about this implmention here.)
The allied health team at Guide Healthcare and Victorian aged care provider Eventide Homes Stawell picked up the enhancing consumer experience award for their collaboration to develop the Care Cards App, which improves how carers communicate with residents, clients and loved ones.
Victorian aged care provider Benetas received the realising wellness and reablement award for its the online Positive Ageing Tool, which is user-friendly with tailored resources to help older Australians be informed and in control of their ageing journey.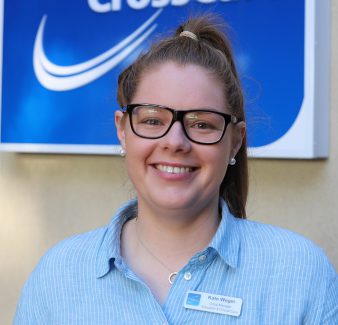 Southern Cross Care (SA, NT and VIC) group manager education and clinical care Kate Weger won the age services innovator of the year award for her work establishing the Wound Champion Program. The program is a holistic approach to wound management and prevention, providing excellent service that promotes quality of life.
South Australian aged care provider Uniting Communities picked up the improving consumer choice award for its U City retirement residences, which is a 20-storey vertical village includes 41 retirement living apartments across the top six floors. It includes 21 one- and two-bedroom apartments for people with a disability.
The residences are considered the most mixed-use demographic high-rise developments in Australia, which has access to extensive community service programs.
Head of innovAGEING Merlin Kong applauded the winners.
"We celebrate our diverse and imaginative champions, who have channelled the best of ageing into people-centred innovation," Mr Kong said.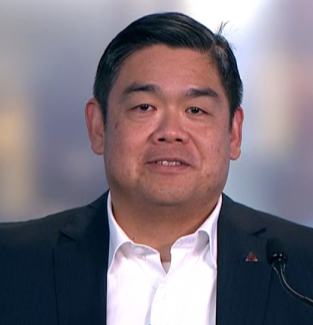 "Chosen from the broad range of practical applications across all of our incredible finalists, this augurs well for the lives of older Australians and highlights how our nation is set to lead in age services in so many ways," he said.
"We congratulate every winner and finalist in the overall Awards – you are paving the way for a better nation that considers and respects the needs of older people," Mr Kong said.
This year's judges include Leading Age Services Australia's Kerri Lanchester, James Mabbott from KPMG Australia and Eloise Newbury from the Commonwealth Bank.
innovAGEING is funded by the Australian Government and the awards are supported by foundation partners the Commonwealth Bank and KPMG Australia.
Main image: IRT Connect Project Team.
Comment on the story below. Follow Australian Ageing Agenda on Facebook, Twitter and LinkedIn, sign up to our twice-weekly newsletter and subscribe to AAA magazine for the complete aged care picture.