Aged care provider chief Natasha Chadwick and the organisation she heads NewDirection Care have both been honoured at recent national awards for their innovation in the sector.
Aged care innovation network innovAGEING and foundation partners Commonwealth Bank of Australia and KPMG Australia announced six 2021 innovAGEING National Awards winners on Thursday.
The awards celebrate the achievements of organisations, teams and individuals who have made the aged care industry more consumer-centred, or those who have successfully implemented a new and better way of doing things in service of older Australians.
NewDirection Care founder and chief executive officer Natasha Chadwick picked up the Age Services Innovator of the Year Award for her work in developing the organisation's so-called microtown in Bellmere Queensland where residents can move around freely.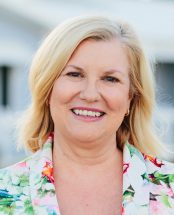 The village-like community allows residents to live together with shared facilities allowing mutual support, autonomy and choice in a familiar home-like atmosphere.
NewDirection Care also picked up the Enhancing Consumer Experience award for its work in reimagining aged care through a resident-centred, de-institutionalised model, where success is not measured by revenue and profitability, but through changes made to the lives of residents and their families.
Ms Chadwick said it was an honour to pick up two gongs, particularly the Enhancing Consumer Experience Award.
"We're very pleased to actually be in receipt of both awards," Ms Chadwick told Australian Ageing Agenda.
"It's a real recognition of the work that the whole team does in making sure that residents continue to live their life as close to possible as to the life that they've always lived," Ms Chadwick said.
"Being able to support them to continue to live that life is incredibly important and so that Enhancing Consumer Experience Award really recognises that," she said.
The awards also recognise that model of care works, Ms Chadwick said.
NewDirection Care is planning to establish a vertical model of their microtown to demonstrate its suitability to urban environments with smaller land, she said.
The organisation is also planning to launch the model globally in the first quarter of next year, with interest already from Canada, the United States, the United Kingdom and Europe, Ms Chadwick said.
Providers can implement the whole model or parts of it, she said.
Elsewhere aged care provider IRT Group picked up the Improving Consumer Choice award for the Jasmine Grove housing community, which provides independent living for older single women.
The housing community aims to help older women feel connected and addresses societal challenges including social isolation, housing affordability and economic disadvantage that women over the age of 55 face.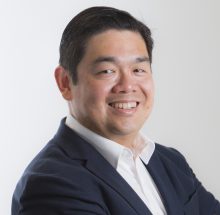 Merlin Kong, head of innovAGEING, said the awards celebrate what is creative, impactful and good in aged care.
"Year-on-year, we've had impressive finalist cohorts for the innovAGEING National Awards, and this year's winners were selected from a remarkable list of practical applications. Their success means better care and services for older Australians, and sustainability for our sector," Mr Kong said in a statement.
Full list of winners
ECH – Realising Wellness and Reablement award
LiveBetter and Risk Managed – Increasing Care and Service Productivity award
Dementia Australia – Increasing Access to Care and Services award
Natasha Chadwick – Age Services Innovator of the Year award
NewDirection Care – Enhancing Consumer Experience award
IRT Group – Improving Consumer Choice award
Comment on the story below. Follow Australian Ageing Agenda on Facebook, Twitter and LinkedIn, sign up to our twice-weekly newsletter and subscribe to AAA magazine for the complete aged care picture.