A new line of Australian-designed furniture, an app for village residents and a smart home platform are among the aged care sector's innovators to pick up an award this month for design excellence.
More than 1,000 people gathered in Melbourne last Friday evening for the 2023 Good Design Awards Ceremony, where winners selected from more than 900 diverse projects were recognised and celebrated.
This year's Australian Good Design Awards showcased the very best in design and innovation across 11 design disciplines and more than 35 design categories to a worldwide audience for projects that demonstrate "design excellence".
Among those picking up "best in class" and "gold" awards – which are respectively awarded to the best overall project in each category and top five projects in each category – was Lifecare Furniture and Clandestine Design Group for SYSTM.
SYSTM – which was launched earlier this year – is a range of aged care furniture that can be dismantled for thorough and hygienic cleaning and onsite reupholstery with a unique propriety key and bolt design. The chairs have been developed with industrial engineering, academic research and collaboration to provide a sustainable, cost-effective, and hygienic solution for aged care homes and their residents.
"The project cleverly responds to design challenges to contribute to a better environment for carers and patients," the Good Design Awards jury commented. "The jury commends the design team for creating a meaningful solution that clearly demonstrates a deep level of empathy for the most vulnerable people in our society."
In his acceptance speech, Lifecare Furniture founder and director Ian Reinhardt said SYSTM responded to the aged care royal commission's findings that aged care residents' independence, dignity and mobility were not priorities.
"We knew there was a better way to create functional furniture, and this is it. SYSTM's ability to refresh, remodel and revive means your furniture is always renewable and supremely hygienic," he said. "Our revolutionary design is better for people, the planet, and budgets."
Clandestine Design Group director and founder Neil Davidson said the team was incredibly proud to be recognised for SYSTM's innovation and impact. "No detail went unnoticed, with every dimension of the chair providing optimal comfort while maintaining the highest standard of hygiene," Mr Davidson said.
Tailor-made app for village residents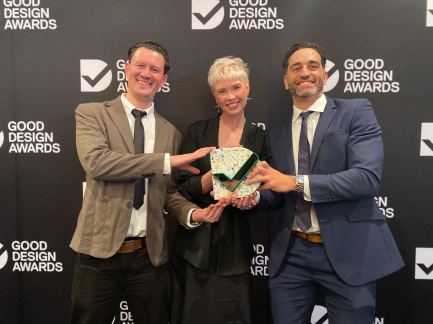 Elsewhere, aged care and retirement living provider Ryman Healthcare and digital transformation partner Journey Digital won a Good Design Award for the myRyman Resident App – which had been tailored for older adults.
"The myRyman Resident app is heartwarmingly helpful to retirees," the jury said. "Its visual design, navigation and understanding of haptic ranges on mobile devices all demonstrate an exceptional appreciation of design practice."
Since June, the app has been rolled out to 34 Australian and New Zealand villages to provide residents with information about events and activities at villages and a platform to create schedules and make bookings. Around three-quarters of Ryman Healthcare's independent-living residents at these villages have access to the app, and almost all (98 per cent) use it weekly, a spokesperson for the provider said.
The app was designed for older adults, including those with cognitive decline and vision impairment, following more than 270 hours of interviews and user-testing with about 150 Ryman Healthcare residents.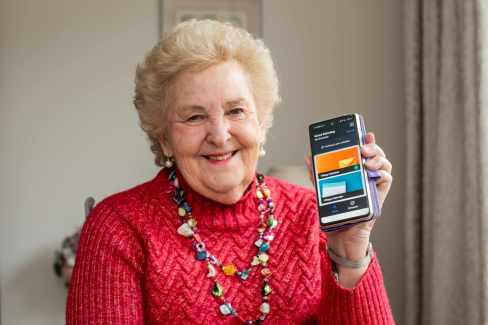 Weary Dunlop Retirement Village resident Elaine Cook said the app's simple design meant it had become a helpful way to plan social activities. "It's easy to use, which is one of its strong points," Ms Cook said. "At the start of a month I get on and save all the events and activities I want to do and then you receive a nice reminder like 'you have fine dining tonight', which can be really important, especially at my age."
Ryman Healthcare chief experience and engagement officer Mary-Anne Stone said the win acknowledged the organisation's commitment to creating technologies made for and informed by residents.
"This award celebrates our desire to put technology that will enhance freedom, connection and wellbeing in the hands of our residents," she said. "Working together, we can better understand how our services can evolve to meet needs and preferences, and how technologies need to work from our resident's perspective, to support those services."
Journey Digital head of strategy and design Amanda Stonex said collaborating with Ryman Healthcare and its residents on the app had been a remarkable journey. "Our focus was a deep empathy for the residents, delivering the highest standards of accessibility, pairing it with a beautiful interface to genuinely elevate the resident experience," she said.
Smart home platform promotes independence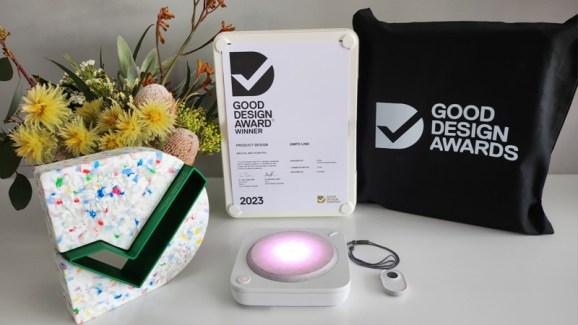 Aged care technology company Umps Health and design partner Tricycle Developments also received a Good Design Award for smart home platform Umps Link.
Umps Link – launched last September – operates as the hub for a co-designed personal alarm and wellbeing monitoring system designed to support older adults to remain independent and well at home.
On winning, Umps Health chief executive officer Adam Jahnke said: "This Good Design Tick recognises the world-leading technology our team has developed at Umps, and the expertise of our industrial design partner Tricycle Developments."
He said it had always been the tech company's ethos to build technology hand-in-hand with older adults.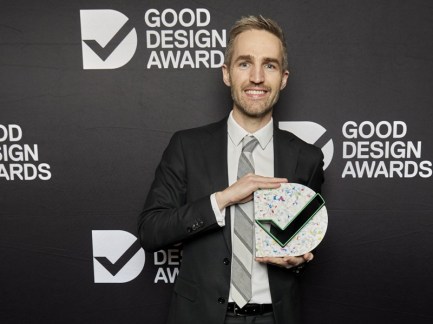 "We've incorporated feedback from thousands of hours of interviews, workshops and testing into the design of the Umps Link. Through good design, we've removed the stigma associated with traditional care products, building innovative technology to support people to remain safe and well at home while respecting their autonomy and individuality," Mr Jahnke said.
The 2023 Good Design Awards Ceremony was held on Friday 8 September 2023 in the Grand Ballroom of Centrepiece at Melbourne Park.
Main image: Umps Link being announced a Good Deisgn Award winner at the 2023 Good Design Award ceremony. Supplied by Umps Health

Comment on the story below. Follow Australian Ageing Agenda on Facebook, Twitter and LinkedIn, sign up to our twice-weekly newsletter and subscribe to AAA magazine for the complete aged care picture.