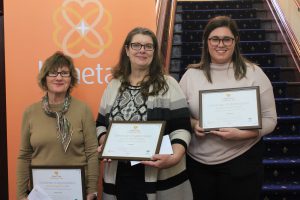 A Victorian provider has launched a new initiative to recognise the outstanding work its employees undertake every day.
Benetas' Aged Care Employee Day Awards aim to acknowledge the work of its staff and has been launched today to coincide with Australia's second annual Aged Care Employee Day.
The day, which aims to celebrate and thank aged care sector staff for the care and support they provide to older Australians, was launched by NSW provider the Whiddon Group last year (read more here).
Today, Benetas has honoured three staff members who have been nominated by colleagues with an award in recognition of their work and dedication.
Benetas CEO Sandra Hills said the initiative was an important opportunity to acknowledge the contribution of the organisation's 1,500 employees.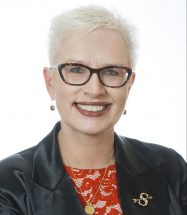 "We want to celebrate all our staff who are part of people's ageing journey, from the frontline through to those working behind the scenes," Ms Hills said.
Today is important because often the efforts of aged care staff are unrecognised, she said.
"There are hundreds and thousands of aged care employees across Australia who face the very real challenges of industry reform, underfunding, and a highly regulated work environment," Ms Hills said.
Sector acknowledges aged care staff
Aged care peak Leading Age Services Australia has launched a new website with information about the day, workforce and how providers and individuals can get involved, and downloadable resources.
Providers and individuals are encouraged to post a positive story or photo on social media about aged care employees who contribute to the lives of older people every day, using the hashtag #ACED2019.
Jay's kind & patient manner really makes him stand out from the crowd. From creating inclusive activities to parties, Jay always goes above & beyond to ensure everyone is enjoying themselves. Thank you for enriching the lives of others, Jay!#ACED2019 #AgedCareEmployees #AgedCare pic.twitter.com/eljIpUtOwi

— SummitCare (@SummitCare) July 26, 2019
LASA CEO Sean Rooney said the day celebrated everyone involved in the journey of caring for older people.
"In many ways this is a challenging time for the aged care sector and sometimes we can forget the enormously positive contribution of the overwhelming majority of our dedicated workforce to the welfare of older Australians and to our communities," Mr Rooney said.
Other industry representatives also recognised and thanked those working in the sector.
National Seniors Australia CEO Professor John McCallum said aged care workers are part of a great and growing aged care industry.
Age Services Industry Reference Committee chair Ian Hardy said: "The skills, compassion and professionalism which our colleagues bring to their individual roles makes a fundamental difference to the quality of life of residents and those receiving support in their own homes."
Dementia Australia CEO Maree McCable acknowledged the contribution of staff working with people with dementia.
"With 70 per cent of the 447,000 Australians with dementia living in the community and 50 per cent of all those in residential aged care having a diagnosis of dementia, almost every worker across the country is involved in caring for people impacted by dementia," Ms McCabe said.
"It is essential that organisations continue to invest in developing a workplace culture that inspires and supports their teams to deliver quality dementia care," she said.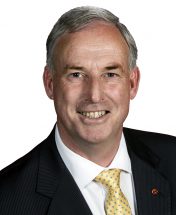 Minister for Senior Australians and Aged Care Richard Colbeck also thanked the hundreds of thousands of people who work in aged care for their tremendous contributions to the sector.
"As aged care employees, you are the heart and soul of our nation's efforts to ensure that our parents, grandparents, friends and loved ones are able to age with dignity, care and respect," Mr Colbeck said.
"I've been extremely impressed by the dedication and professionalism of the many aged care employees I've had the opportunity to meet so far," he said.
Visit the Aged Care Employee Day website here.
Aged Care Employee Day takes place annually on 7 August.
"On my first day I knew – I loved supporting, caring & being an advocate for people. Over 35 yrs later, I still feel that passion, attitude & motivation. I enjoy going to work every day. I feel I make a difference & I have a great team." Alma, DT, Fernhill. #ACED2019 pic.twitter.com/7EgjIVMHdu

— Bolton Clarke (@BoltonClarke) August 6, 2019
Comment below to have your say on this story
Subscribe to Australian Ageing Agenda magazine and sign up to the AAA newsletter