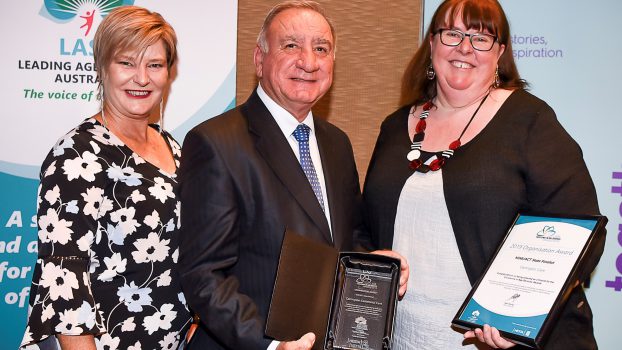 Individuals and aged care providers have been honoured for their outstanding achievements and dedication to the sector at Leading Age Services Australia's state awards in Sydney this week.
The awards, which are sponsored by aged care industry superannuation fund HESTA, were announced on Tuesday night at LASA's NSW/ACT 2019 State Conference.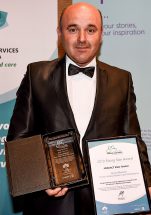 Home Instead Senior Care Wollongong personal care worker Novica Blazeski picked up the rising star award, which recognises an individual with less than five years of aged care experience for the outstanding contribution to the sector.
Mr Blazeski, who has been at the facility for over four years, said his goal was to ensure older people remained safe, happy and as independent as possible.
He is trained in dementia and palliative care and has provided nearly 6,000 hours of care to date.
Mr Blazeski provides personal and respite care, medication assistance, companionship, social support, household duties and other tasks his clients are unable to undertake themselves.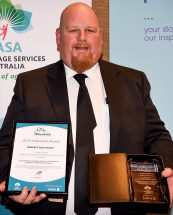 Justin Dover, CEO of not-for-profit aged care provider Vietnam Veterans Keith Payne VC Hostel, won the individual award, which recognises innovation and initiative to improve the lives of older people and deliver high quality care to seniors.
Mr Dover, who has been CEO for 17 years, has been involved in the organisation's growth from 18 staff in 2002 to 78 staff today.
Not-for-profit aged care provider Carrington Care, took out the organisation award, which honours a provider for outstanding contribution to care and provision of high-level support.
Carrington Care, which won for its holistic person-centred model of care, said its organisational culture was built on strong foundations, treating residents with dignity, respect and kindness and values every staff member.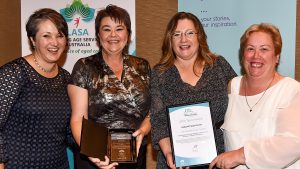 IRT Group won the team award for its Namaste Program, a sensory-based program focused on providing meaningful activity and comfort on a one-to-one basis.
The award recognises a team that has established an aged care environment that encourages workplace diversity and a positive culture.
Staff from IRT's Berala on the Park, Macarthur and Peakhurst facilities adopted the program to support residents, who have severe dementia or are unable to participate in activities.
IRT Group CEO Patrick Reid said the Namaste team in Sydney have embraced the program since its launch in September 2018.
"The team has shown a high level of commitment to delivering this program and sharing Namaste's benefits and therapeutic outcomes with residents and their families," Mr Reid said.
LASA CEO Sean Rooney congratulated the winners, finalists and nominees and said the awards represented the sector's passion to provide quality care for older Australians.
"There are countless other passionate professionals, volunteers and organisations whose dedication and professionalism make up the backbone of our sector," Mr Rooney said.
The winners are now in the running for national awards, which will be presented at LASA's National Congress in Adelaide in October.
Comment below to have your say on this story
Subscribe to Australian Ageing Agenda magazine and sign up to the AAA newsletter