Human rights and social justice campaigner Professor Tom Calma has been named the 2023 Senior Australian of the Year.
Kungarakan Elder Professor Calma was honoured for championing First Nations peoples' health, education and justice for more than 45 years.
Also a campaigner for older peoples' rights, Professor Calma is currently a member of the Council of Elders, formed to advise the government on aged care reform.
Taking to Twitter, Minister for Aged Care Anika Wells congratulated Professor Calma.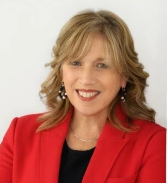 In a statement Patricia Sparrow – CEO of the peak body for older Australians Council on the Ageing Australia – said: "Professor Tom Calma AO is one of the most respected human rights and social justice campaigners in the country whose commitment to improving the lives of others has only got more impressive with age."
Noting that Professor Calma is on the Council of Elders, Ms Sparrow added: "It's wonderful to have someone with his experience and passion in aged care in that important position."
Accepting the award at the National Arboretum in Canberra Wednesday night, Professor Calma said: "We do not do what we do for accolades, but often because we see a need that is not being met and we know that with a little coordination and a lot of effort we can make a difference, and that our collective efforts have impact."
Professor Calma served as the Aboriginal and Torres Strait Islander social justice commissioner at the Australian Human Rights Commission between 2004 and 2010. He was also instrumental in establishing the National Congress of Australia's First Peoples.
His groundbreaking work on improving life expectancy among Aboriginal and Torres Strait Islander populations was the impetus behind the Close the Gap campaign.
In 2022, Professor Calma was the first Indigenous Australian to become elected a fellow of the Australian Academy of Science.
Currently chancellor of the University of Canberra, Professor Calma is one of the architects of the Voice to Parliament – a proposed body chosen by First Nations people that would represent Aboriginal and Torres Strait Islander communities to government.
Professor Calma addressed the upcoming referendum on the Voice to Parliament in his acceptance speech. "Here in Australia, we are fortunate to be the home of the oldest continuing surviving cultures in the world," he said. "This is something we should be proud of, and we should celebrate as many of us are already doing … Walk with us, vote yes in the referendum."
Main image: Professor Tom Calma with the Senior Australian of the Year award
Image courtesy of NADC/Salty Dingo
Comment on the story below. Follow Australian Ageing Agenda on Facebook, Twitter and LinkedIn, sign up to our twice-weekly newsletter and subscribe to AAA magazine for the complete aged care picture.