In this story:
New guide for health providers on info protection
Provider sees the benefits of going green
Dementia friendly 'pop-up' apartment on show
RDNS wins Asia gong

New guide for health providers on info protection
Australian healthcare organisations operating in the digital environment can now avail of new information protection guidelines released by HISA, the peak body for the digital health community.
HISA chief executive officer Dr Louise Schaper said the comprehensive guide to the protection of health information was essential for reducing organisations' risk, regardless of how advanced they were in their digital health journey.
Dr Schaper said there was a "groundswell of demand for accurate information right across the digital health community."
In response, HISA has coordinated the publication, edited by three of Australia's leading privacy and security experts, and based on international best practice. The editors were Associate Professor Patricia Williams, from Edith Cowan University School of Computer and Security Science; Emma Hossack, a health privacy advisor and digital health industry leader; and cyber security and IT expert Peter Croll, who was also convener.
The guidelines covered privacy, security and confidentiality with advice applicable to all healthcare settings.
Click here to order the Australian Guidelines for the Protection of Health Information.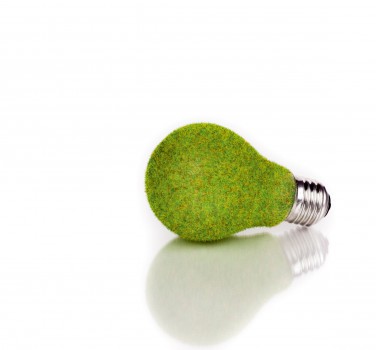 Provider sees the benefits of going green
Major WA-provider Amana Living has seen significant early outcomes from its efforts to reduce energy usage across its 22 sites and is set to reduce overall power consumption by at least 8 per cent in 2014-15.
The provider said that in the last six months it had prevented 105 tonnes of carbon from reaching the atmosphere, which was the equivalent of taking 132 cars off the road for a year.
This reduction had been largely due to the installation of LED lighting in high-use areas, an air-conditioner replacement program, and encouraging staff to think about energy use. A poster campaign helped to keep environmental issues in people's minds and on the agenda at staff meetings.
Other initiatives included recycling of computer equipment and mobile devices, new software for high level meetings that negated the need to print documents, and a laundry initiative that avoided washing items unnecessarily. In 2014, Amana Living engaged corporate sustainability consultant Julian Illich to carry out an audit of eco-activities, and produce a snapshot review and recommendations.
"We take this commitment very seriously, and where savings are made, we ensure that resources are reinvested for the benefit of our residents and clients," said CEO Ray Glickman.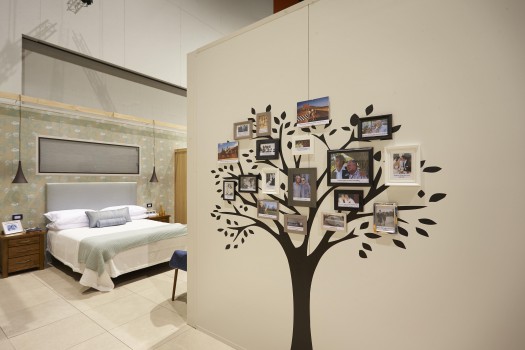 Dementia friendly 'pop-up' apartment on show
An estimated 1,500 delegates from all over the world descended on Perth last week for the 30th Alzeheimer's Disease International conference, and among the displays on show was a 'pop-up' apartment that illustrated how good design can support people living with dementia.
Created by WA-based interior design firm deFiddesign, together with Gary Batt and Associates Architects, the display incorporated several best practice dementia design elements – from good visual access through to appropriate work spaces and a special memory wall.
Debbie DeFiddes, CEO of deFiddesign, said well-considered design had a major impact on the lives of all people, especially those living with dementia.
Simple floorplans, memory walls, colours to stimulate or calm, tasteful labelling of wardrobes and drawers, easy-to-use bathrooms and isolation switches in kitchens were among the features she has used.
"We work to design spaces for people living with dementia to be safe, but also ensure they can independently perform daily tasks," Ms DeFiddes said.
There are more than 342,800 Australians living with dementia and the number is expected to increase to 400,000 in less than 10 years.
 
RDNS wins Asia gong
RDNS has won the Best Home Care Operator category in the Asia Pacific Eldercare Innovation Awards 2015 in Singapore, which were presented at the recent 6th Ageing Asia Investment Forum, where delegates from business, government and community sectors gathered to discuss the challenges of ageing populations in Asia.
With finalists from Hong Kong, Singapore, Thailand and Australia, the judges selected RDNS in recognition of its strong quality and safety frameworks, CDC philosophies and leading ICT solutions including telehealth.
Chairman of the RDNS board Paul Montgomery said the organisation was fortunate to have dedicated teams across Australia, New Zealand, China and other parts of Asia. "Many countries are grappling with specific challenges that were quite unforeseen not so long ago… We are addressing these issues through our research, partnerships with government, industry and through our education and training activities that now have an extensive reach into Asia," he said.
Have we missed something? Send your news to editorial@australianageingagenda.com.au