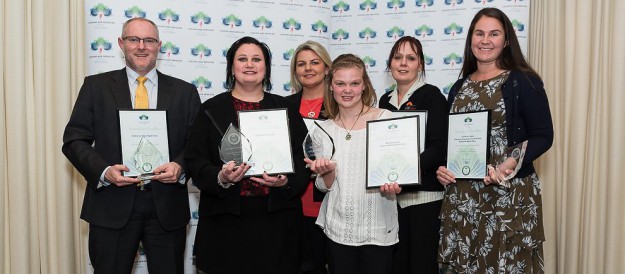 Leading Age Services Australia – Victoria says the achievements of individuals and organisations acknowledged in last night's state awards highlight the commitment and passion within the industry
Victorian aged care provider Lifeview was a major winner in the state's industry awards announced last night, taking out honours across three categories.
The organisation was awarded the Large Provider Award in recognition of its focus on promoting resident wellbeing and quality of life through intergenerational engagement, culture of inclusiveness, fun and positivity.
Lifeview's Tracey Hobson won the Employee Winner and Brodie Farrer received the Volunteer Award, at the Leading Age Services Australia – Victoria annual Awards for Excellence.
Elsewhere, Candice Leitch of the Australian Aged Care Group (Banfields Aged Care) was recognised with the Emerging Leader Award, in recognition of her "outstanding leadership potential" and commitment to developing others in her team.
Gisborne Oaks, a regional not-for-profit 75-bed aged care facility located in the Macedon Ranges, received the Small Provider Award. The facility supports the community by providing high, low and dementia care and over the past year had implemented a range of service and quality initiatives.
Oscar Hospitality of Glenn Waverley won the Corporate Partner Award in recognition of its ongoing support and innovation to enhance services provided to aged care facilities. Oscar Hospitality is a provider of aged care hospitality products, service and software.
The 2015 Awards for Excellence were reviewed by a panel of industry experts.
CEO of LASA Victoria Trevor Carr said the achievements by individuals and organsations highlighted the commitment and passion within the industry.
"Our industry has countless unassuming professionals, volunteers and organisations who don't generally look for thanks or praise. It is the dedication and professionalism of these individuals and organisations that make up the back bone of our industry," Mr Carr said.
Want to have your say on this story? Comment below. Send us your news and tip-offs to [email protected] 
Subscribe to Australian Ageing Agenda magazine (includes Technology Review)