In this story:
ACH Group commits $1M to upgrade facilities
BlueCross completes redevelopment
Old Colonists' Association of Victoria opens exercise park
ACH Group upgrades two residential facilities
South Australian aged care provider ACH Group has announced it will invest more than $1 million to upgrade its McLaren Vale and Rostrevor facilities, Colton Court and Milpara.
Colton Court is set to get a new reception area and entry, an undercover drop-off area, refurbished walkways and improved storage units.
Planned upgrades for Milpara include a studio apartment with city views, a new gym, public café and terrace.
ACH Group has appointed Adelaide architects Walter Brooke and South Australian construction firm Marshall Brougham to undertake design and construction.
ACH Group CEO Frank Weits said the upgrades were in line with ACH Group's Healthy Ageing approach, which aims to assist residents to remain physically, mentally and socially active.
"We want to ensure that our residential care offerings continue to offer innovative models of care and the best in modern facilities to support people to live well as they age," Mr Weits said.
"New gyms will support active ageing, cafes open to the public will foster community connection and an innovative studio apartment at Rostrevor will pioneer small scale living within residential care," he said.
The upgrades will be staged to minimise disruption to residents, staff and volunteers and occur before the end of the year.
BlueCross completes redevelopment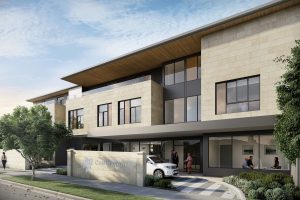 Victorian aged care provider BlueCross has announced the redeveloped Cresthaven residential facility in Malvern East will open in September.
The three-storey facility includes 103 rooms with ensuites, multiple dining and sitting rooms, a club lounge, library, hairdressing salon, private dining, cinema and café.
Residents can bring their own items in to personalise the living space.
BlueCross chief executive officer Robert Putamorsi said the facility has been custom designed to support residents to age in place as their needs change.
"We understand that it can be a daunting experience for an older person to move into residential care, that's why our residence has been purpose built and designed to create an intimate environment that feels more like home," Mr Putamorsi said.
"A lot of planning and thought have been given to the development of this residence to make residents as comfortable as possible. There is also a private dining room for residents to share a private meal with family and friends," he said.
Old Colonists' Association of Victoria opens exercise park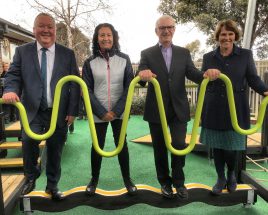 Victoria aged care provider Old Colonists' Association of Victoria has opened an outdoor exercise park at its Leith Park retirement village.
The park has been developed in partnership with the National Ageing Research Institute with funding from Perpetual's 2018 IMPACT Philanthropy Program and Gandel Philanthropy.
It includes eight exercise stations tailored for older people and designed to improve strength, balance and mobility.
The exercise park is part of NARI's two-year research program Enjoy, which aims to investigate whether outdoor parks reduce feelings of loneliness and isolation and improve physical health.
Old Colonists' Association of Victoria CEO Phillip Wohlers said they hoped "the exercise park and program will begin to make sure all of our residents incorporate regular exercise into their lives."
Have we missed an expansion or opening? Send us the details and an image to editorial@australianageingagenda.com.au